Within the old bread bakery that houses West Sixth Brewery is a growing circle of food.
At the far end of the building, FoodChain grows greens and microgreens in hydroponic beds. In tanks nearby, tilapia and shrimp provide food for the greens. Next door to FoodChain, Smithtown Seafood uses the greens for salad, and occasionally tilapia is provided for fish and chips. Next door to Smithtown, West Sixth Brewery provides beer, made with ingredients from its Frankfort farm, to use in the fish and chips and beer cheese made in Smithtown.
The three businesses work together to create products that highlight the benefits of buying local, and working together to put a new spin on the idea of fresh. While most food — even the freshest farm to table produce — travels miles to get to a restaurant, on West Sixth Street in Lexington, the food barely has to travel a few hundred feet.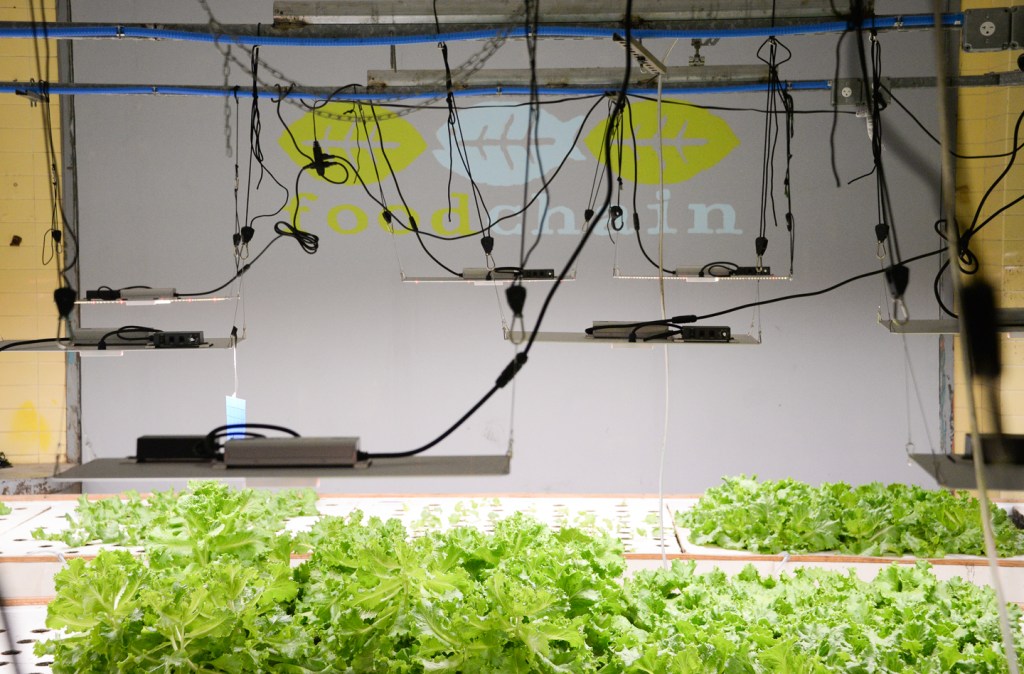 During the month of October, the three businesses come together to blend food and beer into a fundraiser for FoodChain so it can continue its mission of bringing fresh food to the Lexington community.
"The story of Smithtown, West Sixth and FoodChain highlights exactly how food relationships can bring people together," said Ouita Michel, owner of Smithtown Seafood. "Years ago, a brewing company, the owners of West Sixth Brewery asked me if I would be interested in a brew pub. As we collaborated, we realized a different kind of concept may allow us and our guests more flexibility. Once they purchased the Breadbox, we looked at the space adjacent to the tap room, and they proposed knocking a doorway in between the two spaces to create a closer relationship. At the same time, Becca Self was reimagining what an urban farm could look like."
The collaboration with FoodChain set the theme for the restaurant, Michel said. Now, all three entities work together to create a place for everyone to enjoy. Restaurant goers can eat their meals at West Sixth's brewery, while beer drinkers can grab some beer cheese or dinner while hanging out with a cold one.
Smithtown gets tilapia from FoodChain occassionally, said Chaquenta Neal, FoodChain's executive director. When it does, the fish is typically sold out in a couple of days.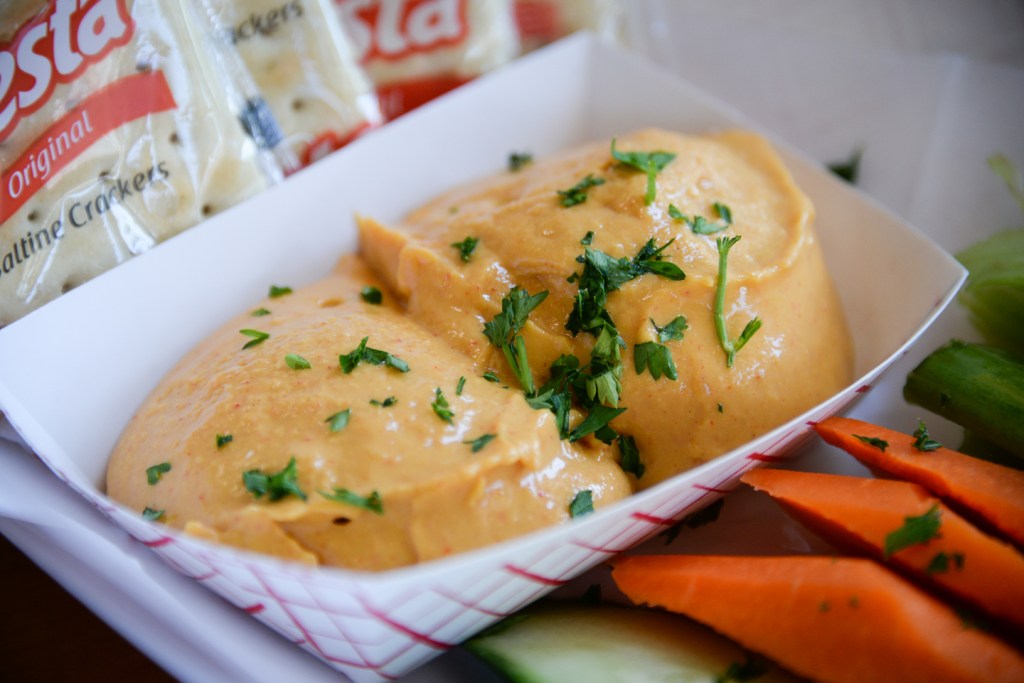 And, Smithtown gets beer from West Sixth to flavor its food, said Kelly Hieronymus, West Sixth's creative director. The Amber Ale goes into the fish and chips, while the Cocoa Porter is used in the beer cheese. On top of the regular offerings, she said, there will be seasonal specials where the chefs use beer to enhance the flavor of the food.
"There's always fun ways that the chefs at Smithtown are brainstorming ways to use our beer," she said. "Beer is a great beverage to pair with any food. Often wine is what's typically thought of as the most elevated beverage to pair with a meal, but we have such a variety of flavors and styles on tap, that our bartenders are keen on how to handle those suggestions and be able to provide thoughtful pairings based on what the specials (at Smithtown) are."
In October, Smithtown and West Sixth will collaborate again on an Oktoberfest event, the proceeds of which will benefit FoodChain. The event on the first Saturday in October will feature their Oktoberfest beer, Danke Chain, as well as provide people with the opportunity to reserve tables to come and party like the Germans do, Hieronymus said. During that event, 6% of sales will go to FoodChain.
Heironymus said that more information about the Oktoberfest event would be available through West Sixth social media pages.
Fish and Chips
Ingredients:
8 to 9 cups vegetable oil
2 pounds russet potatoes, peeled and cut lengthwise into 1/2-inch-thick sticks
1 1/2 cups unbleached all-purpose flour
1 1/4 cups cold beer
4 6-ounce cod or haddock fillets, cut thick
Directions:
In a large pot, heat the vegetable oil to 325 degrees. Fry potatoes until brown, remove, season and place in a 250 degree oven. Combine the flour and beer. It should have the consistency of pancake batter. Dip the fish in the batter. Put the fish in the hot oil, swirling it back and forth a bit before dropping it in to make sure it doesn't stick to the bottom of the fryer. Let cook for 5-8 minutes or until golden brown. Remove and set aside. Return the fries to the oil and cook until crisp. Serve with fish and tartar sauce, lemon wedges and malt vinegar. Serves four.
Beer Cheese
4 cups shredded sharp cheddar cheese
1 12-ounce can of dark beer, warm
Tabasco
1 teaspoon garlic powder
Salt and pepper to taste
Directions:
In medium bowl, add beer to cheese. Season with hot sauce, salt and pepper and garlic powder. Mix together in a food processor or blender until smooth. Chill. Serve with celery sticks or crackers.