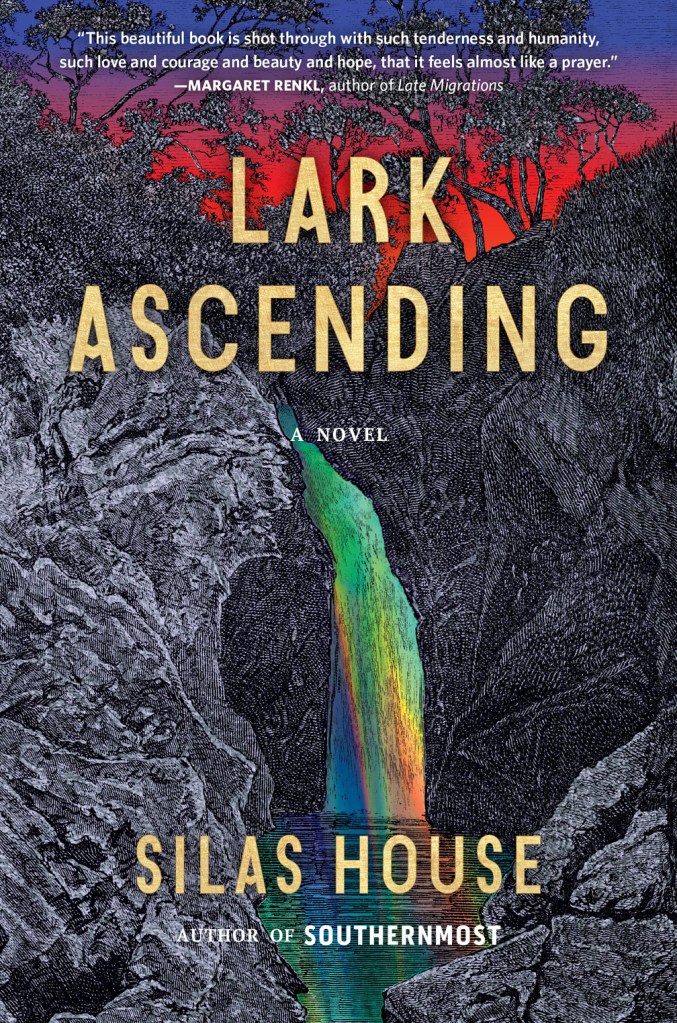 "Lark Ascending: A Novel" by Silas House
Kentuckian,Silas House has produced seven novels, as well as several plays. He has contributed to many popular magazines and was a commentator for NPR's "All Things Considered." He produces a podcast "On the Porch" for WUKY where he plays his favorite mountain musicians, reads poetry and interviews people who are making a significant contribution to his beloved Appalachia.
House's latest novel is post-apocalyptic and quite different from his former stories of Appalachian characters. The United States is suffering drastically from global warming, literally being on fire. Water shortages exist coast to coast. The government has broken down and vigilantes are taking over whatever resources are left. It is said that Ireland still has water and that limited refugees are being admitted.
Twenty-year-old Lark, along with his family, plan to set up a new life in Ireland. They plan to travel from their home to the wilds of Maine, over to Nova Scotia, and then sail to Ireland. Lark's mother is a botanist and has been collecting seeds to barter for passage. His father is a physician and assumes his services will also help with their travels.
But their ship is too small and many are lost including Lark's parents. When they arrive in Ireland, they are greeted with gunfire and the harbor has been mined. Lark may be the only survivor of the ship.
Lark has many skills thanks to his parents. He knows what mushrooms are edible and which greens can be eaten. He hides in the woods and comes upon a rare creature: a dog. Most dogs were humanely killed because people could not afford to feed them. But this dog has a collar with the name of Seamus and becomes Lark's forest guide. They know that there are bounty hunters after them, but have hopes to reach Glendalough, a city that rumor says cannot be destroyed and could offer them protection.
The two companions become three when they encounter an old Irishwoman named Helen. She robs from abandoned houses and helps to feed refugees when they come upon prisoner camps. The trio reminded me of the "Three Musketeers" with a mission to right the wrongs of evil people.
"Lark Ascending" gives us a terrifying glimpse into the future created by climate change. The vision House creates is disturbing but could be close to reality. Even when families are lost and broken, new bonds can be created to forge survival. There is hope with knowledge and strength with togetherness.
The original manuscript for the poem, "Lark Ascending," has been lost but the violin concerto by Ralph Vaughan Williams, based on the poem is still performed with the violin imitating the lark's song of love for the earth.
House has created another important work with "Lark Ascending." He will read and discuss this book at the Paul Sawyier Public Library on Sunday, Oct. 9, at 2 p.m.
— Review by Lizz Taylor, Poor Richard's Books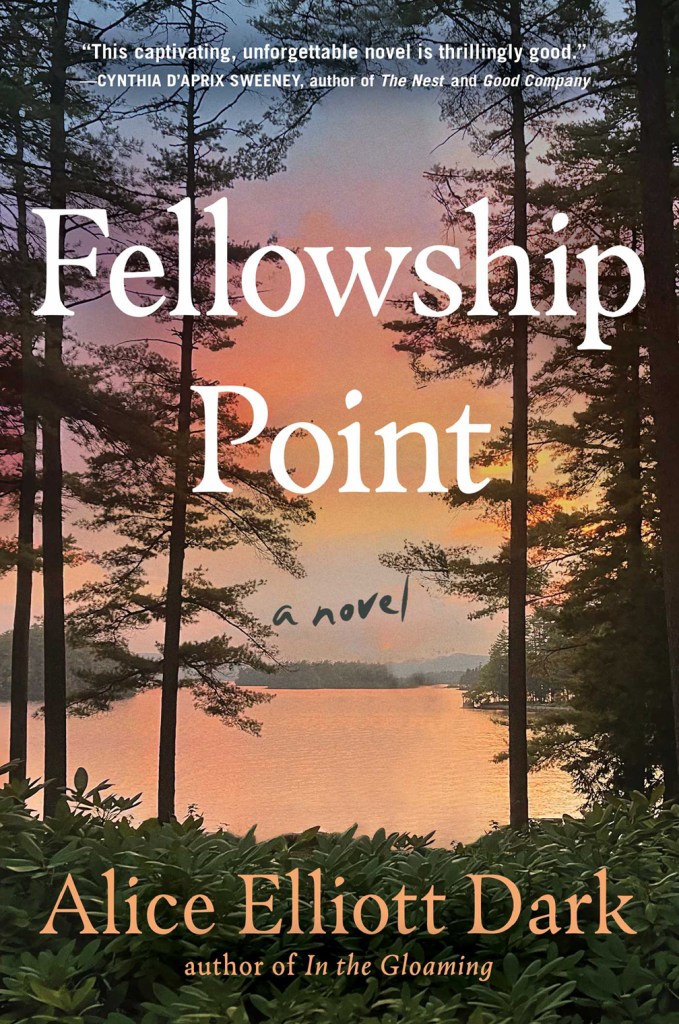 "Fellowship Point" by Alice Elliott Dark
Agnes and Polly have been close friends for 70 years, and they each have a stake in a sanctuary on Fellowship Point in Maine. Unfortunately, their greedy, ruthless cousin has the third share. Agnes, dealing with her third breast cancer diagnosis is interested in dissolving the fellowship and donating the land to a conservation group that will preserve and manage their bird sanctuary. Otherwise, the family members that inherit the land could sell it to a developer. Agnes has no children, but Polly's family is ready to place their mother in a nursing home and sell the sanctuary.
Agnes has been a successful writer with a number of feminist books about a young girl named Nan. Fans of the Nan series are interested in what inspired Agnes to write about such an independent female character and her numerous adventures. To reveal the source, Agnes would have to unlock many secrets from her past as well as Polly's.
Polly's life was more traditional with a domineering spouse, the university professor and all the requisite children. Agnes resents that Polly has played the simple housewife denying her own exceptional abilities in order to inflate her husband's view of himself. Now, her husband has been forced into retirement, has suffered a stroke and is showing signs of dementia.
Agnes' publisher has engaged Maud, a life-long fan of the Nan series, to help Agnes with her memoir. Maude lives with her daughter and mother who has suffered from numerous serious depression incidents. Agnes has suggested an alternative treatment center, which could offer a breakthrough.
There is conflict everywhere in this novel. Will the friendship of the older women survive the truths that will be spoken? Will Maud be able to unearth the secret of her mother's breakdown and restore her daughter's grandmother to the family? Will the sanctuary preserved by their families continue to exist despite the greed of the next generation?
Publishers Weekly said, "The families and their grudges and grievances fill a broad canvas, and within it Dark delves deeply into the relationships between Agnes and her work, humans and the land, mothers and children, and, most indelibly, the sustenance and joy provided by a long-held female friendship. It's a remarkable achievement."
Alice Elliott Dark has written numerous short stories, and her award-winning story, "In the Gloaming" was made into two films. She is currently an associate professor in the MFA program at Rutgers-Newark.
— Review by Lizz Taylor, Poor Richard's Books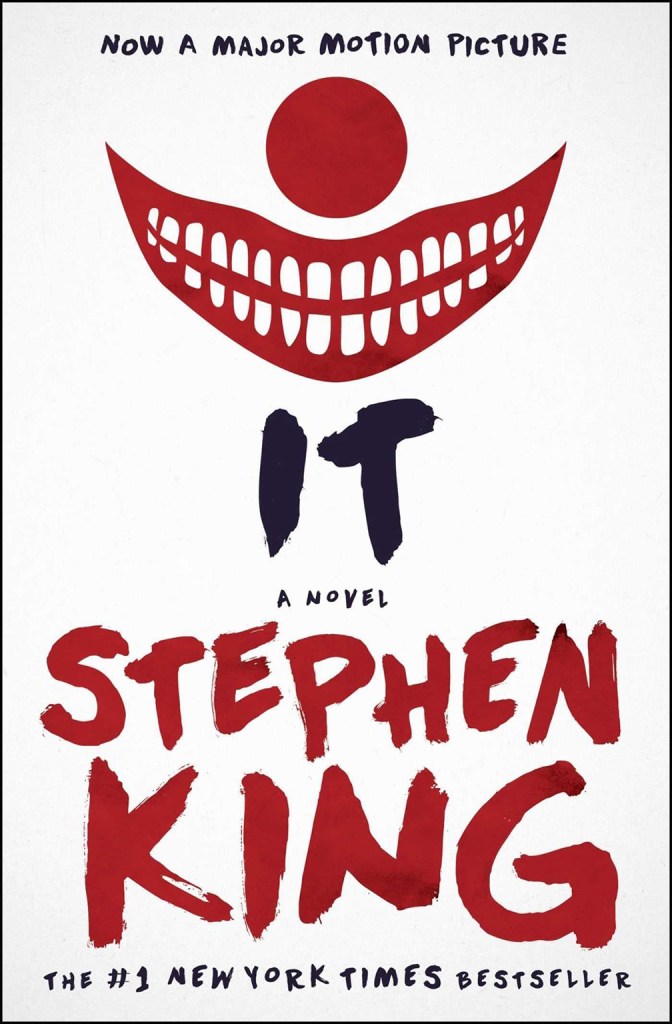 "It" by Stephen King
"It" is one of Stephen King's most ambitious works. A sprawling tale of over 1,100 pages, "It" explores the nostalgia of childhood, the magic only children have access to, and the horrors they face that we often forget about as adults. These childhood horrors aren't just limited to bad parents and bullies either — there's an evil, shape-shifting clown lurking in the sewers. A clown who feeds on fear and preys on children.
As kids, the Loser's Club confront the clown, believing themselves to have defeated it — but murders and disappearances start happening again almost three decades later, summoning them back as adults to their hometown, where they must retread their footsteps, recollect their memories and recapture the magic of their youth to slay the boogeyman.
This novel has been adapted to live-action film twice, so you might think you already know the story. Both adaptations, however, leave out enough material that the full tale can still manage to shock and surprise you.
— Review by Jonathan Sands, Paul Sawyier Public Library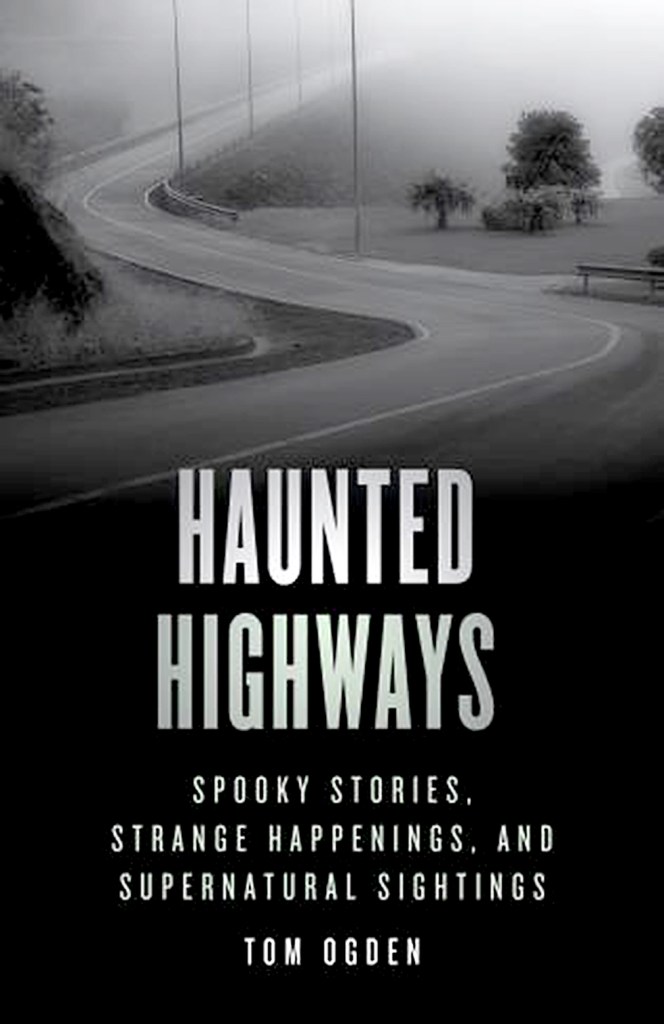 "Haunted Highways: Spooky Stories, Strange Happenings, and Supernatural Sightings" by Tom Ogden
Ogden's book is a collection of more than 20 urban legends, ghost stories and tales of hauntings that have taken place on or near highways. Blending myths, narratives and some historical facts, this book will leave you wondering just what is out there on a dark, dark night.
The stories are easy and quick to read, which might also appeal to older children. Also, most of the stories are from American history.
One of the appendices gives a brief history of specific chapters. Another lists further reading and books used as research for these tales, which is great if you want other scary stories to read.
This short book is a perfect spooky read for fall, especially if you enjoy books and stories about ghosts and the paranormal.
— Review by Paul Sawyier Public Library staff