By Karen Nance, The Garden Club of Frankfort
"Trick or treat" and "thank you" — do you hear those phrases often on Halloween night? Many times, when the door is opened, the treat bag is shoved into your face and the treats are expected to fall into the bag. Without saying a word, the trick-or-treaters run off to another neighbor. Times have changed.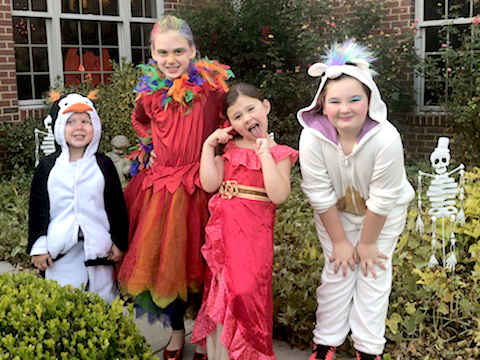 When I was a child, expensive costumes were not even thought about. Maybe one went to the rag bag and came out with a hobo costume, or my favorite, mom would get me an old sheet, and two holes were cut for my eyes, and presto — a ghost! Oh yes, we used a pillowcase to put our loot in.
I don't remember my parents walking around the neighborhood or driving me in a car — we walked and walked and walked. But, oh the rewards when we returned home, enough candy to make you sick for a week!
With being a grandmother and having six grandchildren, I started having trick-or-treat parties. I invited neighborhood children and their families. The menu was kept simple: white chili, chicken noodle soup (from a can), mummified hotdogs (dogs wrapped with pastry dough), chips, orange pumpkins (made from orange cuties) and graveyard cake (sheet cake frosted with chocolate cookie crumbs and spooky things placed around the "graveyard."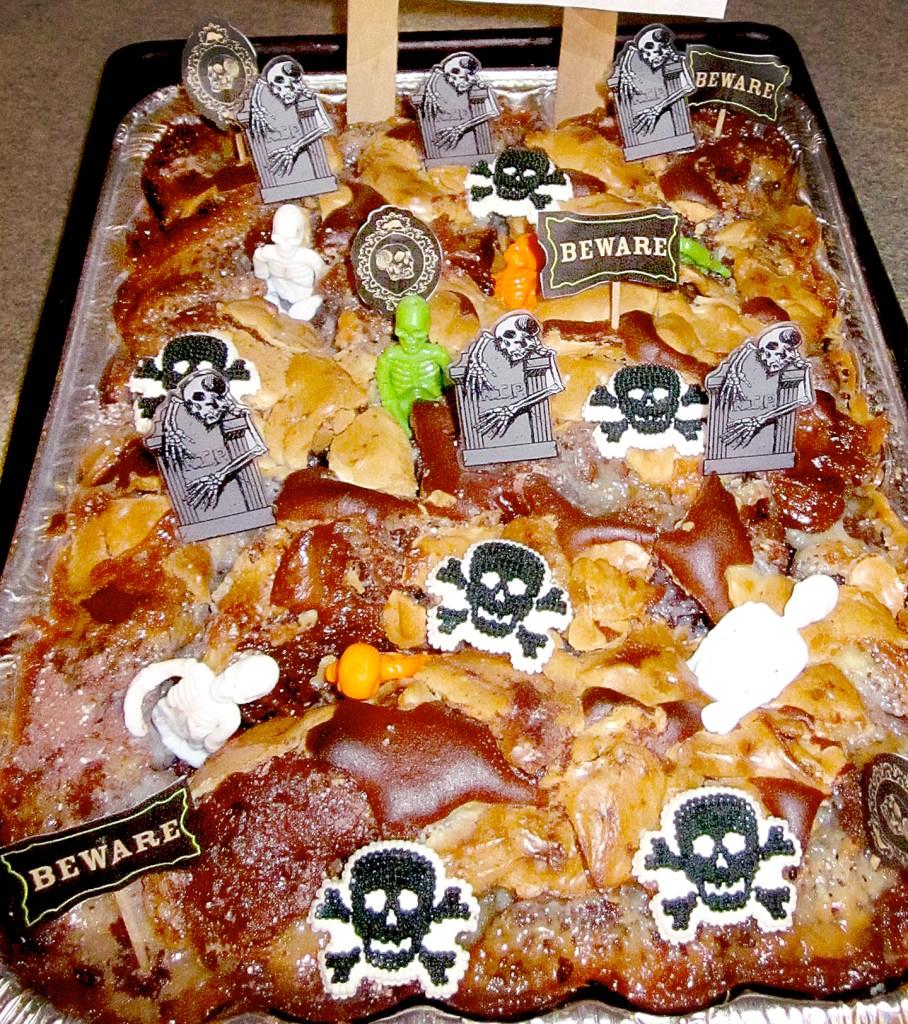 The ghosts and goblins came about 5:30 p.m. By 6 p.m., they had eaten, had pictures taken and rushed out the door. Depending on how adventuresome they were, the crowd came back for hot chocolate and to go through their goodies. Numerous good memories were made on those spooky Halloween nights.
Decorating for Halloween is exciting. Local fabric stores carry many Halloween fabrics. Simply measure your table and buy enough fabric to cover it. Local dollar stores carry inexpensive tablecloths also. Carve a fresh pumpkin or buy a pre-formed jack-o-lantern already carved and place it in the center of the table. Fall leaves gathered by the children will be a nice addition to the table.
Another idea is to carve out the seeds and goo in the center of a fresh pumpkin. Make a simple flower arrangement in the pumpkin. Fall-colored mums and mini carnations will stay fresh longer. Goblins, witches and scarecrows can be bought to add to the table. Orange bowls help to enhance the theme. Children will eat fresh veggies with dip as they run out the door. A bowl of candy corn and peanuts tastes just like a Payday candy bar!
Mantles are fun to decorate. Fill the space with candles. Little artificial pumpkins interspersed with orange lights enhance the fireplace. Pictures of your ghosts and goblins from past years framed will add sparkle. Autumn leaves add fall color.
Outside decorations can be easy too. Stack up a bunch of colorful pumpkins and gourds. Several mums scattered around will look great. Of course, you can purchase decorations to add interest to your yard. A fancy wreath for your door will add a great focal point.
Remember to include your children in your decorating. They will remember having fun with their parents and grandparents. Be safe!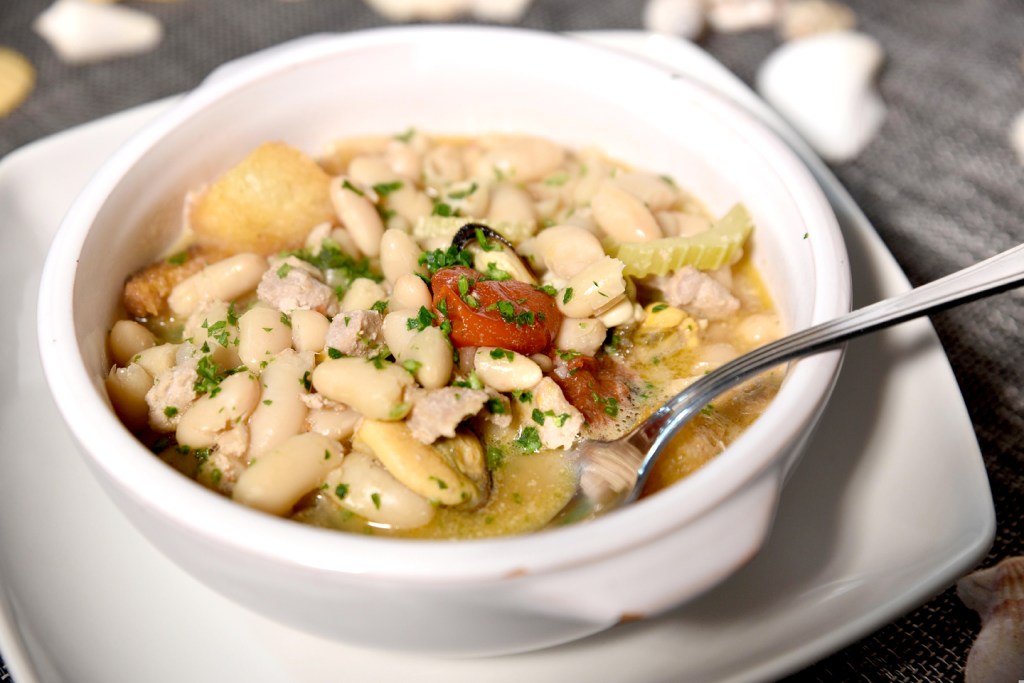 White chili
Ingredients:
2 medium onions
¼ tsp cloves
1 tablespoon oil
2 cans of chicken broth
4 garlic cloves, minced
4 cups cooked cubed chicken
2 teaspoons ground cumin
3 cans (15 ½ oz) great northern beans, rinsed and drained
1 cup salsa
1 teaspoon ground oregano
2 cups shredded Monterey Jack cheese
1 teaspoon cayenne pepper
sour cream (optional)

Directions:
In a 3-quart saucepan, sauté the onions in oil. Stir in garlic, salsa, cumin, oregano, cayenne and cloves. Cook 2 to 3 more minutes. Add broth, chicken and beans and simmer uncovered for a few minutes. Remove from heat. Stir in cheese until melted. Garnish with sour cream.