By Ben Mackin
When you really think about it, a quilt is rarely ever just a quilt.
Many of them are nothing short of works of art. They contain vibrant color and intricate designs that grab and hold the attention of a passerby.
Some of them are used as a platform to communicate emotions and messages. Whether the quilt depicts characters or geometric shapes, they draw you in and make you wonder what the creator was feeling when they were putting in the hours of skilled labor that resulted in the finished product.
For others, a quilt is often made for someone specific to be used on a bed or couch. It is meant to bring warmth and comfort. The blanket is a conduit for the quilter's love, appreciation and respect for the person using it.
One could make the argument that the quilts made by the capital city chapter of the Quilts of Valor Foundation (QOV), draw from each of those categories, particularly the last one.
The QOV's mission is simple — "to cover service members and veterans touched by war with comforting and healing Quilts of Valor," according to the QOV website.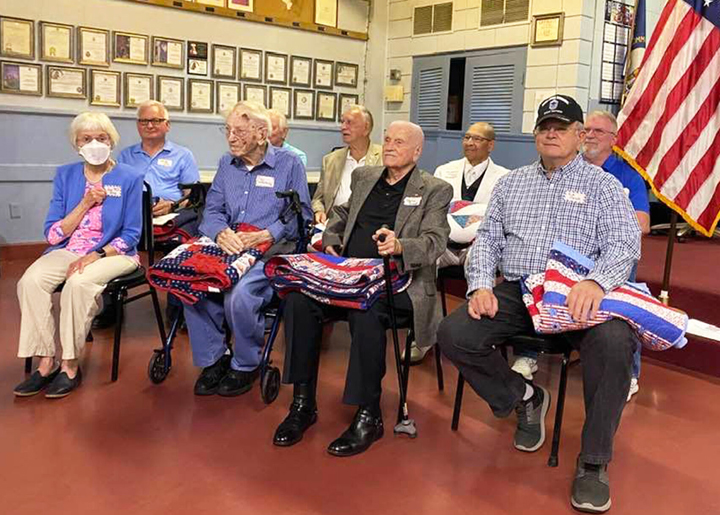 Since QOV began in 2003 by a mother of a deployed soldier, more than 500 QOV chapters across the country have awarded a combined 300,000 quilts to veterans and service members of all ages and backgrounds.
The Frankfort contingent, also known as the Capital City QOV, was founded in April 2022 by Debbie Brown, a longtime Frankfort resident and current member and former president of the Central Kentucky Homemakers Quilt Guild.
Brown got the idea to get involved with QOV after seeing a group in South Carolina display their Quilts of Valor in their state capitol. Using that as inspiration, she decided to get something similar going for Frankfort.
To have a quilt made for them, veterans are nominated by a family member or friend. Brown said finding veterans who are worthy is not difficult. What is difficult, is finding a veteran who feels like they are worthy.
"It is a requirement that you get the veteran's permission before nominating them," Brown noted. "Almost all of them said that they were not deserving of this, but they really really are."
Despite the reticence on the part of some of the veterans, the Capital City QOV was able to honor nine veterans during its first presentation ceremony in May.
While it may not seem like a lot of turnaround time to put together nine quilts, one should note that Brown and her colleagues have been making quilts for those in need for a long time.
Before taking on the QOV as a subgroup, the Quilt Guild had been giving back to the community since it formed more than three decades ago.
During that time, they have routinely produced blankets for a number of groups, such as sick children at the University of Kentucky Medical Center. Currently the guild is making Christmas stockings to be handed out to Meals on Wheels recipients during the 2022 holiday season.
Regardless of who the intended quilt recipient is, Brown said each quilt that comes out of the Capital City QOV group is the result of hours of designing, color matching, sewing and teamwork.
"The whole process is quite extensive," she noted. "Picking out the pattern and choosing the fabric that you hope will go together well. You learn a lot about color theory in quilting, unless you stick with the basics. Then there is washing and pressing the fabrics and cutting it for the pieces. Sewing, stitching it together, laying out the blocks, stitching them together in rows and columns and layering it with batting …"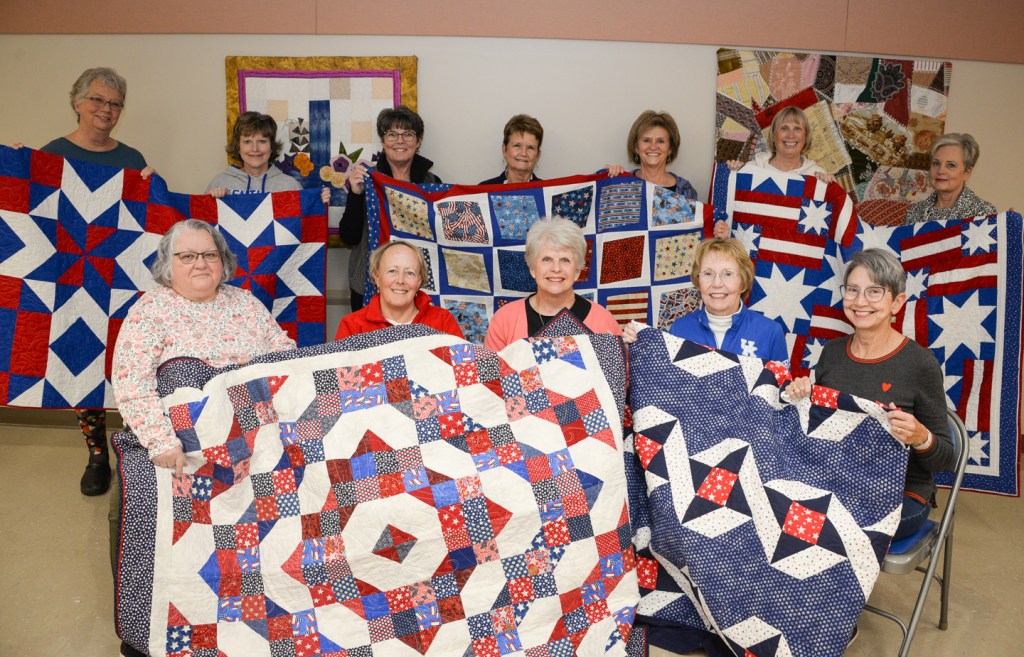 Brown stated that technology has made things easier in the quilting world. The use of long arm sewing machines, which are essentially huge sewing machines. What once took a diligent sewer weeks to finish, can now be done in a matter of hours.
The drawback is that long arm machines typically cost thousands of dollars, so the average artisan does not have access to them. A lot of quilters will send off panels to be stitched together at the price of a few cents per square-inch.
"The nice thing about the Quilt of Valor organization is that there are volunteers who are in the 'long army' who have long arms who will quilt quilts that are made to be given to veterans and they do a wonderful job," Brown said.
For as beautiful as the blankets are and for how much time and effort go into them, Brown said that the quilts are not made to be simply ornamental.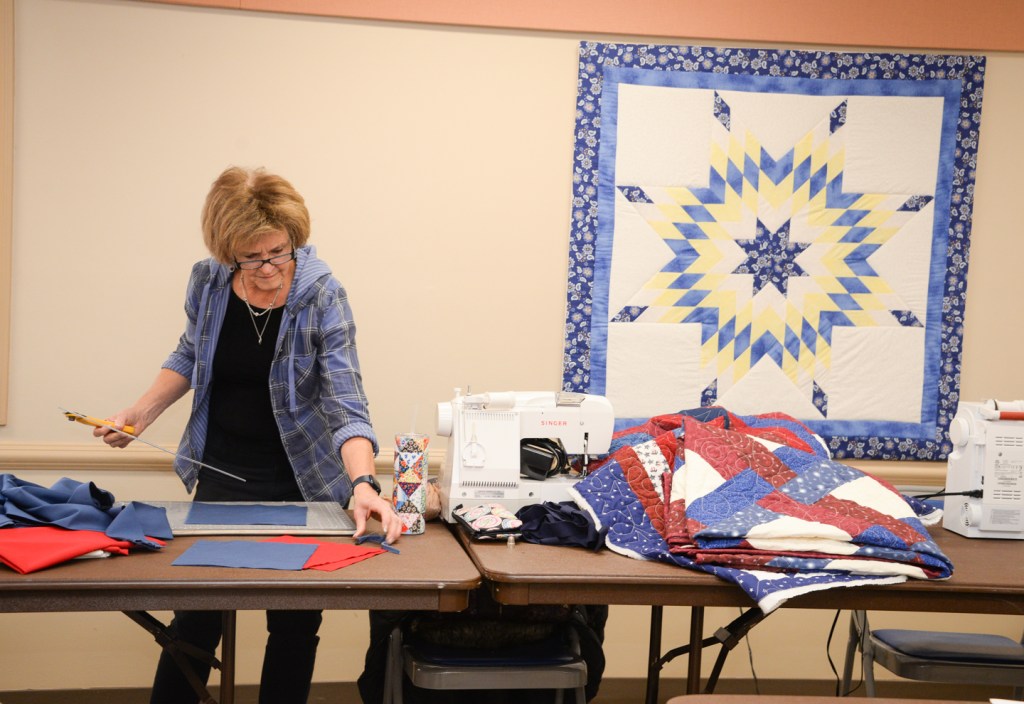 "They are meant to be used," Brown said. "Hopefully not put up on a shelf. Quilts are items that should be used and it's better for the quilt. If you fold up a quilt for an extended period of time and leave it in a closet, what happens is the fibers get stretched from where the fold is and over time, you can't undo that."
One recipient, community organizer and former U.S. Army Specialist 5 Ed Powe, has been doing just that since he received his back in May.
"I love that blanket," Powe noted. "I took it home and I put it on my bed and it hasn't left my bed. I sleep with it every night, summer, winter, fall, spring. That just means so much to me."
For anyone interested in attending a quilt presentation ceremony, the next one will be held on Nov. 12 at the Veterans of Foreign Wars (VFW) Post 4075 on Second Street in Frankfort.
Anyone interested in donating money or quilting supplies to Capital City QOV should contact Debbie Brown via email at debbies.brown1026@gmail.com.