By Vanessa Tinsley
If you are involved in sports in Frankfort you have likely heard the name Roni Robinson and know about all of the work he puts into the community.
Roni was born the third of four children. He has a sister named Ramona, and then two younger brothers, Dale and Nathan. He is married to Amber Robinson, who is the track coach at Second Street School. He was born and raised in Frankfort. At age 9, he started playing sports and that has continued to be a huge part of his life to this day.
He went to Franklin County High School. He was a top high school athlete — up for Mr. Football and Mr. Basketball two years in a row. One year, he was in the Top 5 for Mr. Football and placed second in Mr. Basketball. He was leaning toward playing football and basketball at University of Tennessee, basketball at Syracuse or basketball at Nebraska. However, he did not pass the ACT test.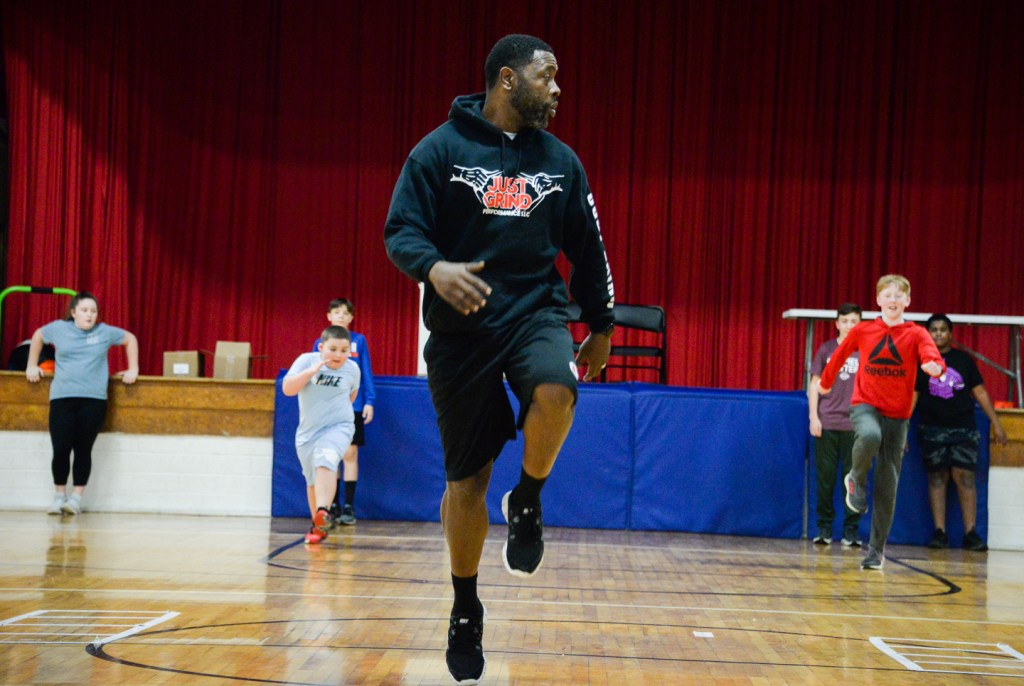 Along the way, Roni made some poor choices and ended up with a 10 year sentence in Mt. Sterling for armed robbery. He served 4½ of those years. While he was in prison, he learned a lot. He knew that he wanted to rise above the choices he made, to take his past sports knowledge and mentor young kids. He took a lemon and made lemonade.
"I ended up getting 10 years and I did about 4½ years," Roni said. "During that time I learned this is not the way to go!"
When he got out, he enrolled at Kentucky State University. He went there for four years and ended up as second leading rusher on the football team. He had a shot at the NFL, but it did not pan out as he was 27 and had injuries, he said. That still did not stop Roni, as he knew he was bound for great things.
He ended up coaching for the Frankfort Youth Bengals football team. He also coached at the high school level. He is now training kids to be stronger, faster and quicker through his company Just Grind. Kids have always been his focus.
"I'm just a big kid myself," he said.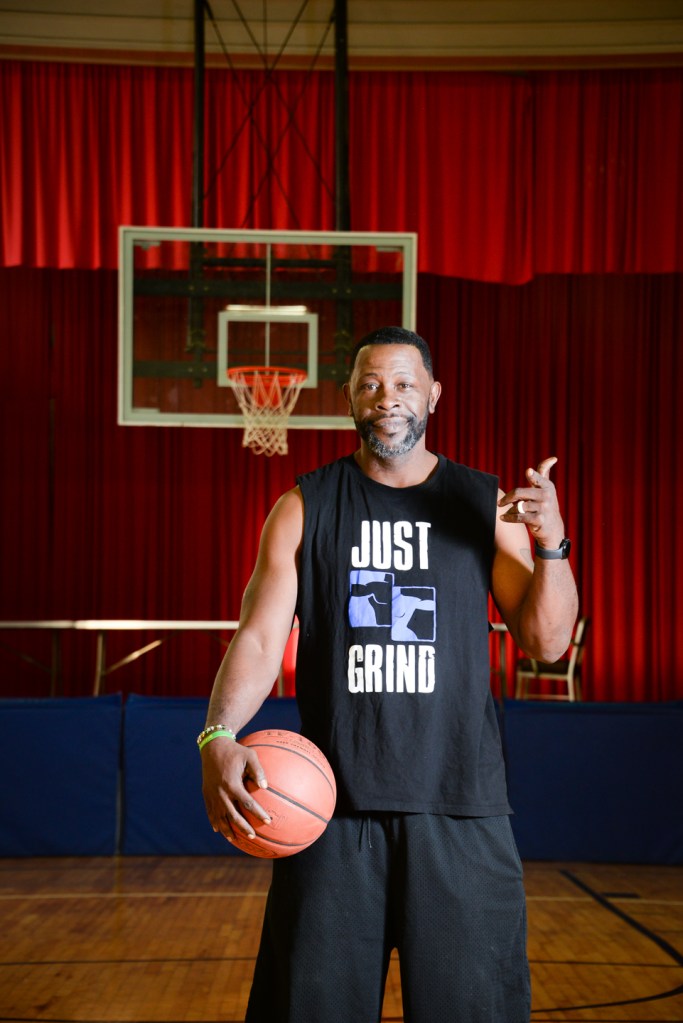 He created Just Grind seven years ago. Along with individual and group youth athletic training, he offers trainings for adults, advertising, marketing and so much more. He does something called "Roni Round Town." For about an hour, he volunteers time to work at a specific business. All the income he brings goes straight to the company, and all tips go to his nonprofit, Bridging the Gap. He has volunteered at places such as GiGi's Kitchen, Main Street Diner and Trifecta.
For Just Grind, he has training sessions Monday-Thursday at Thorn Hill Education Center. On Monday and Wednesday, group trainings are from 5:30-6:30 p.m. On Tuesday and Thursday, trainings are from 4:30-5:30 p.m. A training session costs $25 or $150 per month.
He also organizes an adult basketball league that plays on Sundays at Thorn Hill Education Center.
He created Bridging the Gap in June 2022. For the nonprofit, Roni coordinates events between Frankfort/Franklin County and KSU. His first event was a Bengals fundraiser called Sunday Funday at KSU. There was 3 on 3 basketball, a food truck festival, a motorcycle festival, a bourbon auction, food vendors and giveaways.
"This is all about Franklin County's growth," he said.
He has worked with vendors and donors such as GiGi's Kitchen, GURU fitness (which is owned by his brother, Dale), Cracker Barrel, and Frankfort fire and police departments. Other sponsors, organizations and businesses include Frankfort Youth Bengals, KSU 4H, Mr. & Mrs. KSU, ACLU, Michael Mueller, Kate Bennett and Sonya Sanderson.
For Bridging the Gap, Roni is organizing a Vegas-style fight night, which will take place beginning at noon on Saturday, May 20, at Thorn Hill Education Center. Children will be able to meet the USA amateur boxers from noon-3 p.m. The fighting, which will be for 18 and older, will take place from 7-11 p.m. Boxers will be from Louisville, Lexington, Cincinnati, Chicago and Nashville.
For more information follow Bridging the Gap and Just Grind on Facebook.