Although locals no longer have the convenience of going into Adelia's Bakery and Café and picking up their favorite side dishes for their family get-togethers, they can still make them at home and provide that special Adelia's treat for their family and friends.
Adelia's, a family owned restaurant owned by the late Gerald Sims, and his wife Elaine and operated with the help of their children Stephanie and Chris, closed in 2017 after 14 years of business. Prior to Adelia's, the couple owned Dixie Crème Donut Shop for almost 25 years. Gerald died in February 2019.
When they closed in 2017, locals began asking for recipes for their favorite dishes, so the Simses decided to print a recipe book.
"We sold them like hotcakes," Elaine said. "We sold about 600."
This past August, because of recent requests, the Simses decided to print a second edition of the recipe book. The edition includes all of the recipes from the first edition, plus a few more new recipes.
The book is 70 pages with more than 60 recipes, and includes many of Gerald's favorite recipes, such as his famous chicken salad, chili and broccoli salad.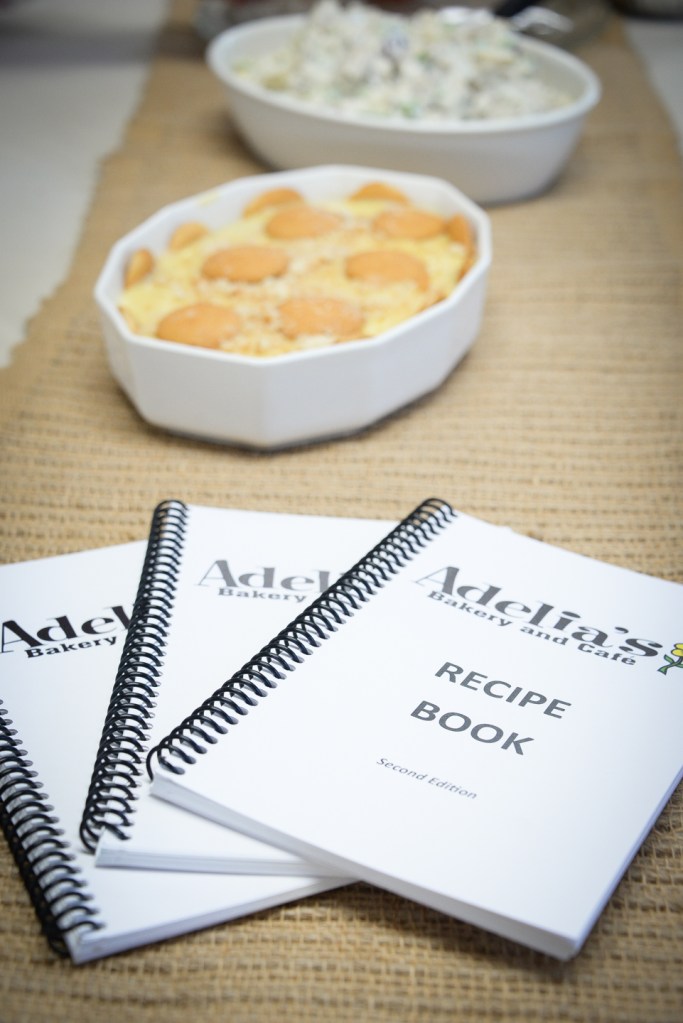 "The chicken salad was the number one favorite salad," Elaine said. "Next, was the potato salad recipe developed by Chris."
When Gerald was developing the chicken salad, Stephanie (who works at Good Shepherd Catholic Church) took samples to work for the teachers at the school to taste test.
"They wrote down what they thought about it and I sent it back home," she said.
Stephanie said they tried to make as many homemade items as they could at the café.
"The book is filled with original recipes that are ours," she said.
Many of the recipes are family recipes passed down to Elaine from her mother and grandmother.
"The banana pudding was my mom's recipe," Elaine said. "I have a recipe for jam cake with caramel icing that was my grandmother Adelia's recipe. People ordered it at the holidays. Everyone loved it."
The recipes for the chocolate and butterscotch pies were also Adelia's recipes.
Along with the potato salad, which Chris said always goes over well at cookouts, he also developed recipes for coconut pie and lemon pie, along with a pimento cheese spread recipe.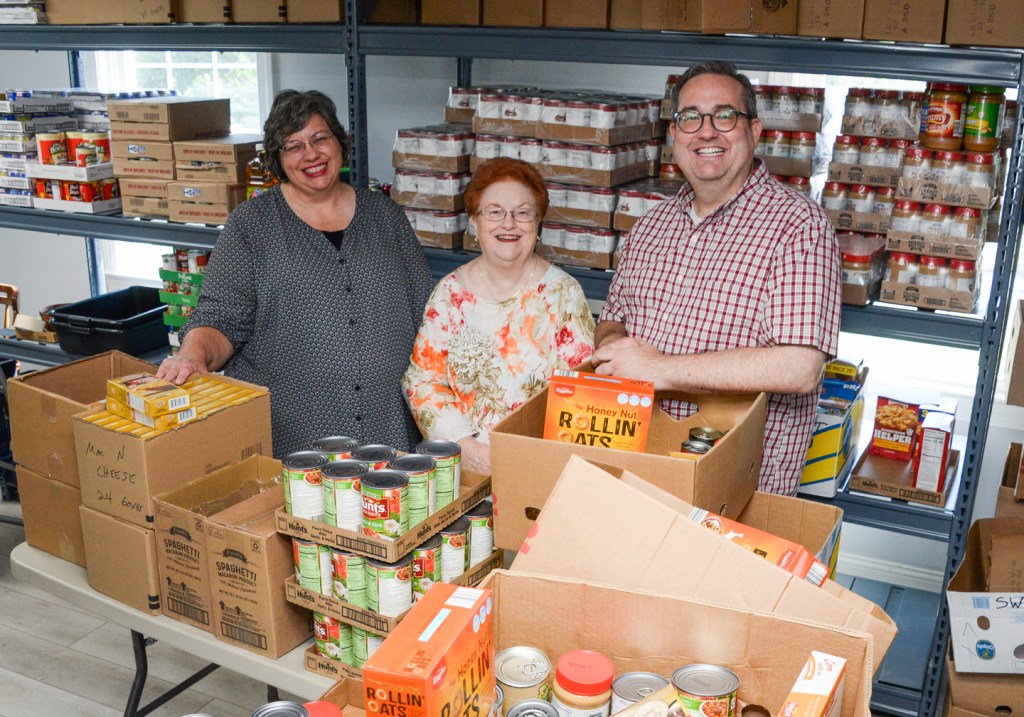 Elaine said the number one soup they sold at the café was the loaded baked potato soup.
During the holidays, Stephanie said people would order their favorite dishes, especially the sweet potato recipe. Chris said another popular item over the holidays were the yeast rolls.
"We made so many yeast rolls at the holidays," Chris said.
Stephanie followed, "At the donut shop, the yeast rolls he (dad, Gerald) made were famous."
Along with being known for their good food, Adelia's was also known for their good company.
"You could come in and my dad would be sitting out front, and he talked to everyone," Stephanie said. "And, Ms. Virginia (Hensley) — people knew her forever, too. She worked all those years. It was the same people, and Chris and mom in the back. We had people who came every day. They felt comfortable there."Elaine said there was a couple from Lawrenceburg who had lunch at Adelia's every day.
"They came after the rush hour to talk to Gerald," Elaine said. "He wanted it to be a place where people came and felt like they were with family."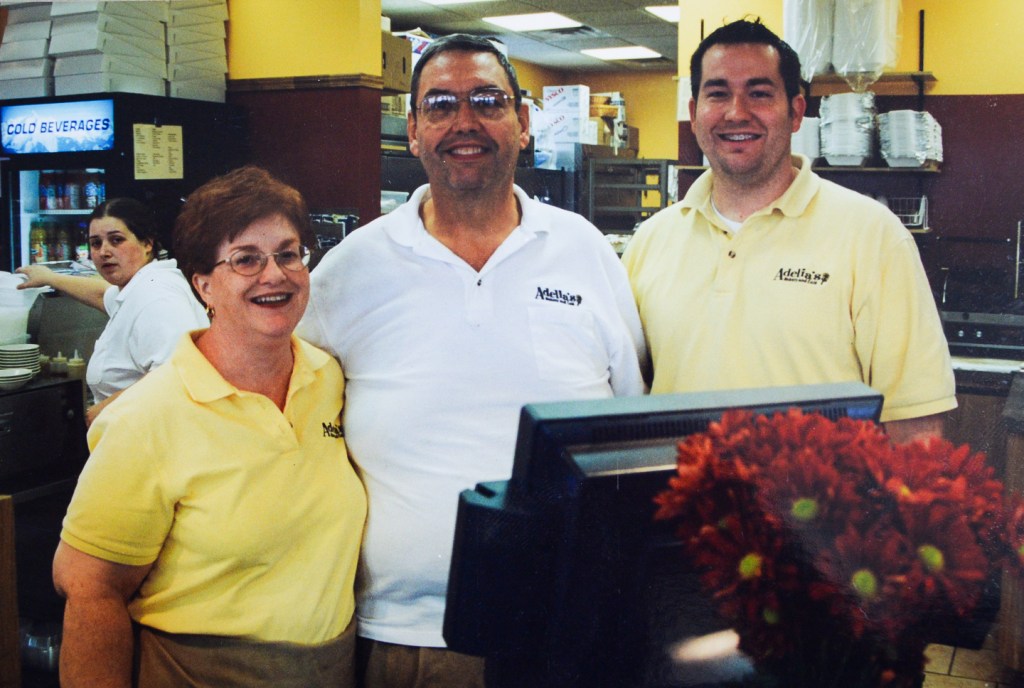 About the food, Chris said, "You don't find places that have broccoli or cucumber salad or homemade desserts. We covered all the bases."
And, all of those salad and dessert recipes, and more, can be found in the "Adelia's Bakery and Café Recipe Book," which can be ordered by calling 502-227-8037. That is the phone number for St. Vincent de Paul Society. The book costs $20 plus tax and all proceeds benefit the society.
Elaine began volunteering for the society shortly after Adelia's closed.
"I always donated to it, but I never worked with them," Elaine said. "I am treasurer, I do the phone for them every day and I work the food pantry."
The proceeds will be used to stock the food pantry, which distributes food twice a week to those in need in the community. Proceeds will also be used to help people pay utilities, medical bills, bus tickets and whatever other needs that need to be met.
"The recipe books would make nice Christmas gifts," Stephanie said. "It's our family's food that you would want to make for your family. It's also good food for a good cause. We help feed the community. If you buy the book, you're helping us feed other people."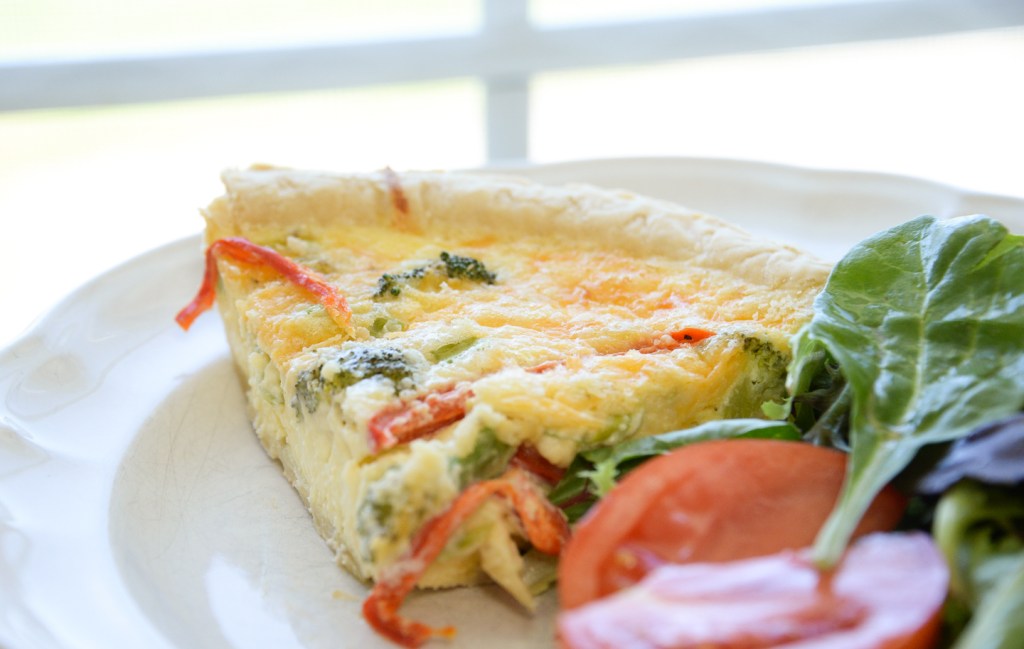 Quiche
The perfect accompaniment to a bowl of soup or side salad
Serves: 6-8
Ingredients:
1 frozen deep dish pie shell, 9-inch round
4 eggs
1/2 cup heavy cream
2 tablespoons mayonnaise
3/4 cup whole milk
salt & pepper to taste
2 tablespoons all-purpose flour
See additional below for variations
Directions:
Thaw pie shell at room temperature. Preheat oven to 325 degrees. Place all ingredients in a mixing bowl and whisk until egg mixture is frothy and well blended. Gently pour over quiche ingredients making sure to not over fill. Place on a lined cookie sheet and place in oven. Bake for 45 minutes or until center of quiche is firm to the touch.
Ham and Swiss quiche ingredients:
1½ cups cooked ham, diced
1½ cups Swiss cheese, cubed
Bacon and spinach quiche ingredients:
1 cup cooked bacon, crumbled
1½ cups shredded cheddar cheese
Garden veggie quiche ingredients:
1½ cups your choice of chopped raw veggies
1½ cups shredded cheddar cheese
Denver-Style quiche ingredients:
1 cup cooked ham, diced
1 cup cheddar cheese, shredded
3/4 cup diced red and green bell pepper
1/4 cup chopped green onions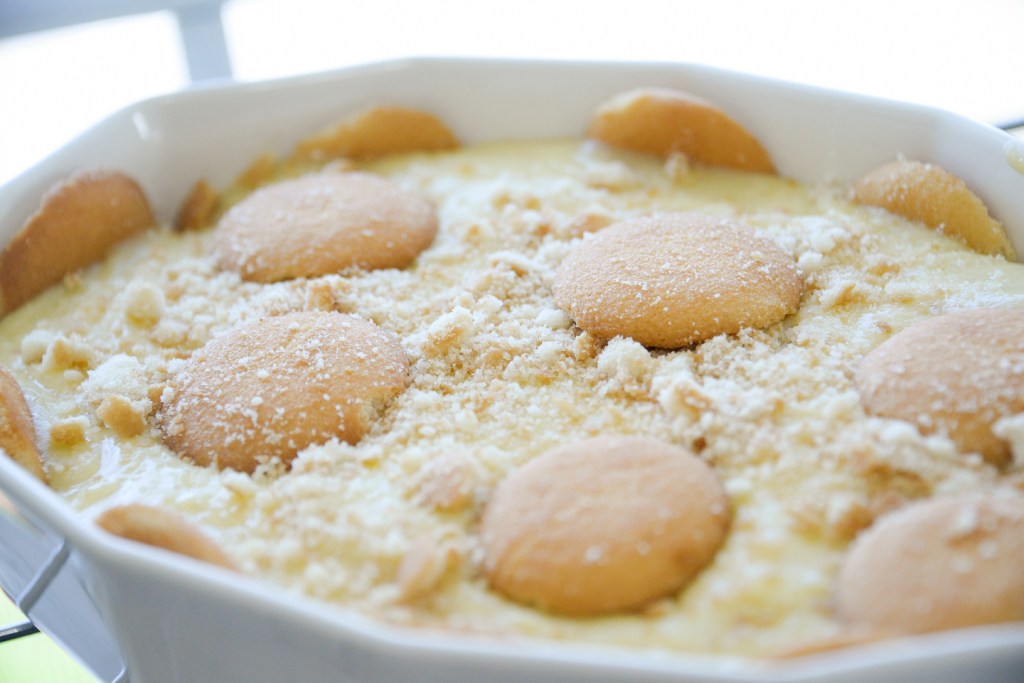 Banana Pudding
Definitely not made from a box mix. Serves 8-10.
Ingredients:
2¼ cups granulated sugar
1 cup all-purpose flour
6 cups whole milk
9 egg yolks
3 tablespoons vanilla extract
8-9 ripe bananas, sliced (1/2 inch)
1 box vanilla wafers
Directions:
In a large pot, mix sugar, flour and milk stirring thoroughly making sure to break up any lumps that may have formed. Begin to cook on medium heat and slowly add the egg yolks. Whisk continuously while over the heat. Cook for approximately 8-10 minutes or until mixture begins to thicken. Add vanilla extract and stir briskly until the pudding has formed. Remove heat and set aside.
Layer a non-stick 9 by 13-inch pan with vanilla wafers covering the entire bottom surface of the pan. Layer sliced bananas on top of the wafers. Ladle pudding over the combined layers of bananas and wafers until all pieces have been covered. Repeat until the pan is completely full and the pudding is the top layer. Garnish with whole vanilla wafers and sprinkle with crushed wafers. Serve warm or refrigerate immediately.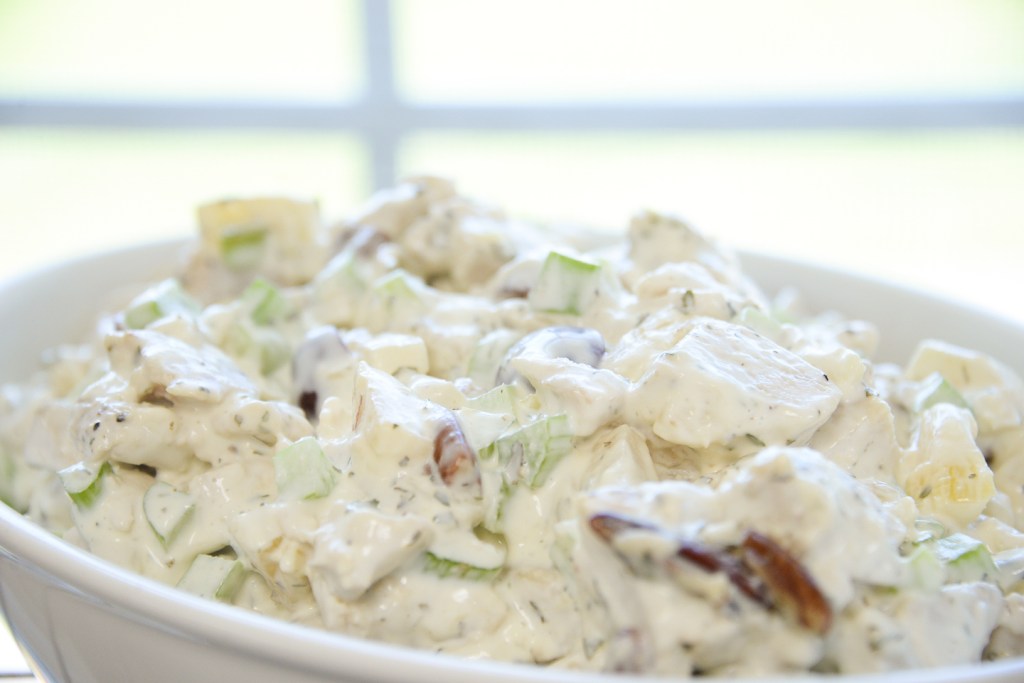 Chunky Chicken Salad
Our number one selling menu item for 14 years. Yields approximately 8 pounds.
Ingredients:
2 cups celery, diced
1½ cups red seedless grapes, halved
1½ cups canned pineapple tidbits, drained
1/8 cup dried tarragon leaves, crushed
1/2 cup pecans, roughly chopped
1½ pints mayonnaise
2½ pounds cooked chicken breast, diced
Salt and pepper to taste
Directions:
Combine all ingredients in a large mixing bowl and fold together with a large spatula until thoroughly mixed.