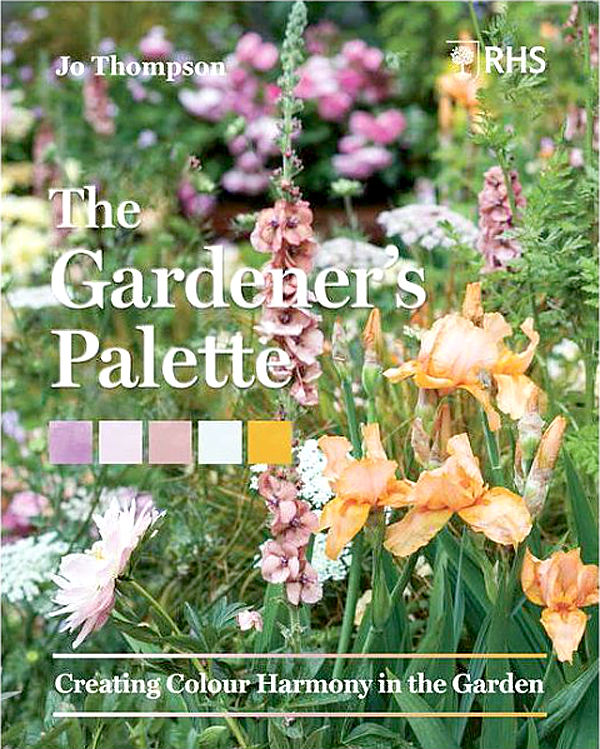 "The Gardener's Palette: Creating Colour Harmony in the Garden" by Jo Thompson
It's spring, and once again I'm envious of the gardens at Liberty Hall and the Orlando Brown homes. They have such beautiful displays of colors playing off each other. The digitalis or foxglove in the front corner near the street reminds me that Beatrix Potter always added those flowers to her illustrations whenever the fox appears in her Peter Rabbit stories.
This is the year that I will figure out which flowers to plant to enjoy color throughout the growing season. Jo Thompson's "The Gardener's Palette" will be the tipping point to growing the colors I long to see. Thompson has won gold and silver medals at numerous national and international flower shows and is a visiting tutor at the London College of Garden Design.
Thompson organizes this coffee-table book by different colors. There are numerous photos of real gardens featuring her color mixtures. One of the chapters I was drawn to is titled "Vividly Pink in Deepest Purple." All of the flowers are pink and purple with a few whites for the eye to settle on. You will see the large photograph of the garden all in bloom, and when you turn the page, she displays images of the specific plants with their common and Latin names. She also includes a chart with information on the type, height, spread, light requirements and hardiness.
The purple plant featured is an Allium bulb called "Purple Sensation." Thompson says that alliums work because everywhere you pop them, there is something in the color and round shape of the flowers that is simple and calming. The color purple is made by combining red and blue, and pink by combing red and white. And, when you pair the purple allium with pink blooms, the contrast creates analogous colors from the same spectrum of light.
Thompson quotes that "colour exists not only as an entity but also as a sentiment. Experiences, memories, all have associations with colour."
In the past, I would try to plant by the colors of blooms, but would inevitably have the purple flower in early spring but the orange and the pink would come on later in the season. But this year will be different, thanks to Thompson. In my garden there will be allium with rose colors and magenta gladiolus!
And, don't forget that perennials feed the bees, hummingbirds and butterflies. So, even though they are more expensive than annuals, with perennials you will be helping the planet stay healthy.
— Review by Lizz Taylor, Poor Richards Books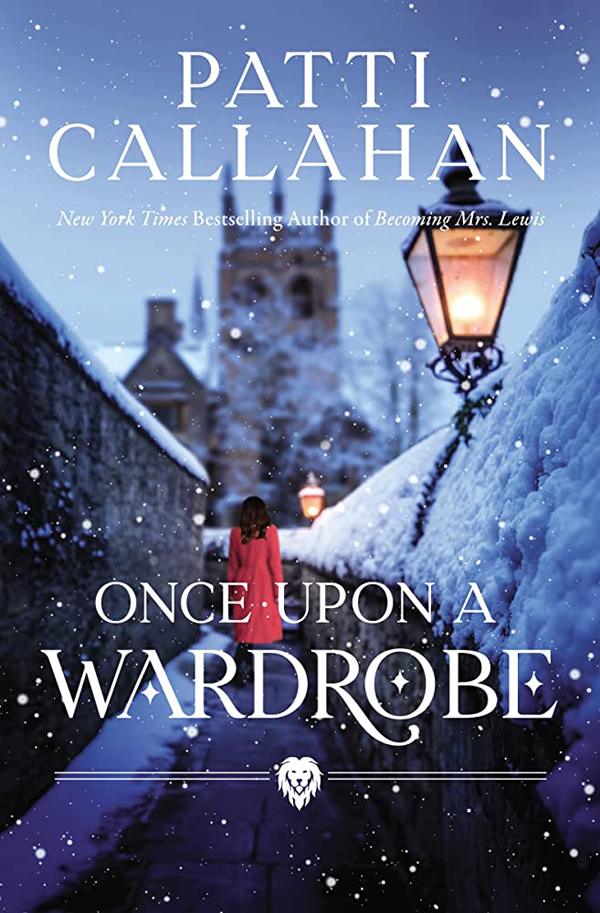 "Once Upon a Wardrobe" by Patti Callahan
Patti Callahan's first novel, "Becoming Mrs. Lewis," describes how C.S. Lewis, known as Jack to his family, met Helen Joy Davidman after a long correspondence across the ocean. Joy's letters were requests for spiritual guidance, but Jack found her intelligent questions regarding her beliefs in God refreshing. Living in Ossining, New York, with an abusive, alcoholic husband and two small children, Joy has a moment of enlightenment when she prays to a God she doesn't believe in and has an experience of being "fully known and loved." Callahan continues with Joy's story of building a lasting relationship out of a correspondence.
In this follow-up novel, "Once Upon a Wardrobe," Callahan focuses on Jack Lewis' life. Megs has a younger brother, George, who is sick and slowly dying. George has one wish — to know if Narnia is real. He re-reads "The Lion, the Witch and the Wardrobe" over and over. He takes blankets into his wardrobe to sleep at night.
George knows that Megs attends the college where author C.S. Lewis teaches. He persuades Megs to meet Mr. Lewis and find out if Narnia exists.
Megs would do anything for her brother, and she gets caught spying on the Lewis home by Jack's brother. He invites her to have tea with them. But when she asks about Narnia, Jack begins telling her the stories from his childhood that inspired the book.
Megs recounts Jack's stories to her brother who is delighted by them, but still insists on an answer to the Narnia question. Megs is beginning to realize that Jack's stories focus on different people from his life that will eventually become the characters in the Narnia tale.
This is a story of the power of imagination that books can have and how they can transform lives. George's illness only permits him to live through books. Meg's devotion to her brother helps her realize that fantasy and real life can connect in beautiful ways. This may be a tale of death and dying, but it is also a story of hope for those who are left behind.
C.S. Lewis' stepson wrote "I advise you to read this book, then wait a while and read it again. For while it may not be Narnia, there is magic in it."
— Review by Lizz Taylor, Poor Richards Books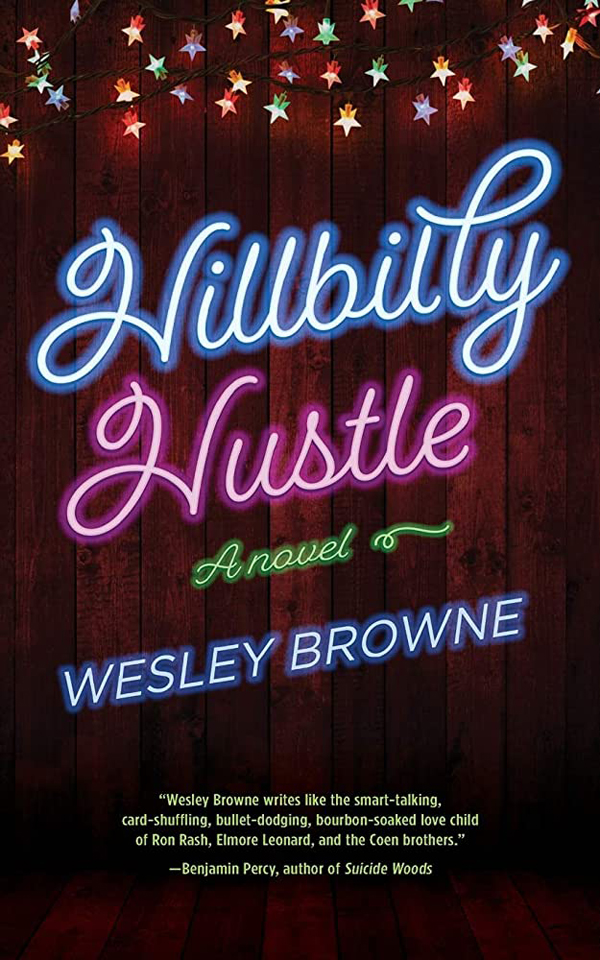 "Hillbilly Hustle" by Wesley Browne
Knox Thompson, owns Porthos Pizza in Richmond, and business is just "okay" despite its close proximity to the Eastern Kentucky University campus. To keep his business afloat and help his aging parents financially, Knox supplements his income by playing and winning at poker. This is how he winds up selling weed out of his restaurant for Burl, a local crime boss.
As time passes, Knox grows more comfortable but soon finds that this solution to his money problems is not working. As things go from bad to worse, Knox borrows money from Burl to keep his pizza parlor going and finds out just how shrewd and barbarous Burl can be. However, that never stops Knox from trying to figure out a way to outsmart Burl.
The novel moves quickly with short chapters, entertaining characters and lively dialogue. The fact that the story takes place in Central Kentucky is a plus. For fans of Appalachian fiction and Southern crime noir, this book is highly recommended.
— Review by Paul Sawyier Public Library staff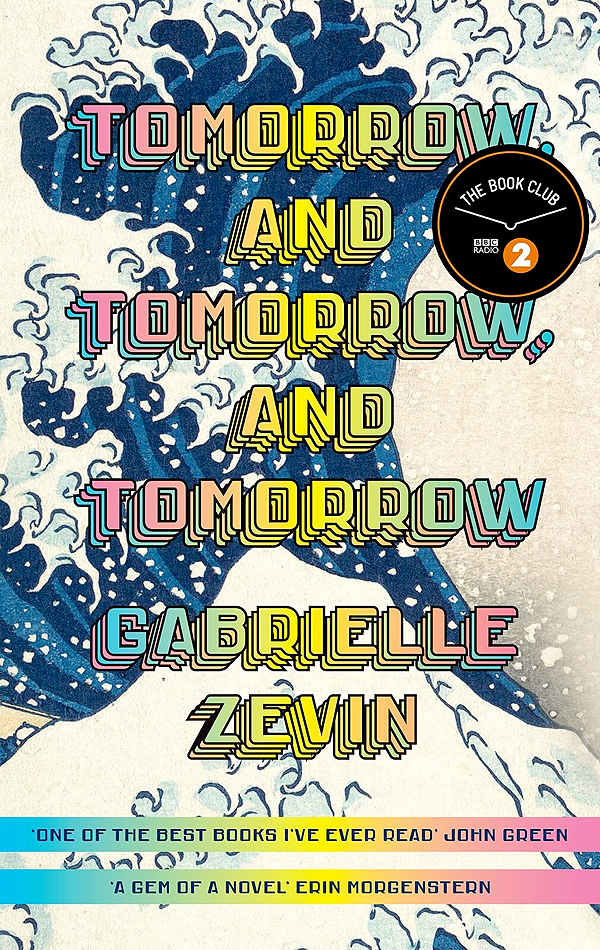 "Tomorrow, and Tomorrow, and Tomorrow" by Gabrielle Zevin
Sadie Green and Sam Masur meet at the hospital where Sam is being treated for a broken foot after a car crash and Sadie is spending time with her sister who is undergoing cancer treatments. Since the car accident, Sam has not spoken a word but breaks his silence when he discovers that he and Sadie share a love of video games.
They don't see each other for several years, until one day Sam spots Sadie at a train station. Realizing that Sadie is now a game designer, Sam, who studied computer science at MIT, suggests that they build a video game together. With the success of the game and the help of a close friend, they form their own gaming company. Although their video game and company are soon successful, creative differences quickly surface.
Spanning three years, this novel follows the highs and lows of friendship, business successes and failures, with the one constant being video games. The reader does not necessarily need to understand video games to enjoy this novel, but it might help. The detail in the book about creating video games and the gaming industry is very interesting. A thought-provoking and very original novel.
— Review by Paul Sawyier Public Library staff