Vanessa Tinsley
Sitting on just over 11 acres is a beautiful ranch in eastern Franklin County. Tom and Suzanne Richards are the wonderful owners of the house and property.
When you first walk in, you see a spacious living room. Continuing forward you see a gorgeous open-concept kitchen and dining area. 
The shaker-style cabinets are a soft gray. The backsplash is a light blue and white pattern. Suzanne said it is her favorite room in the house.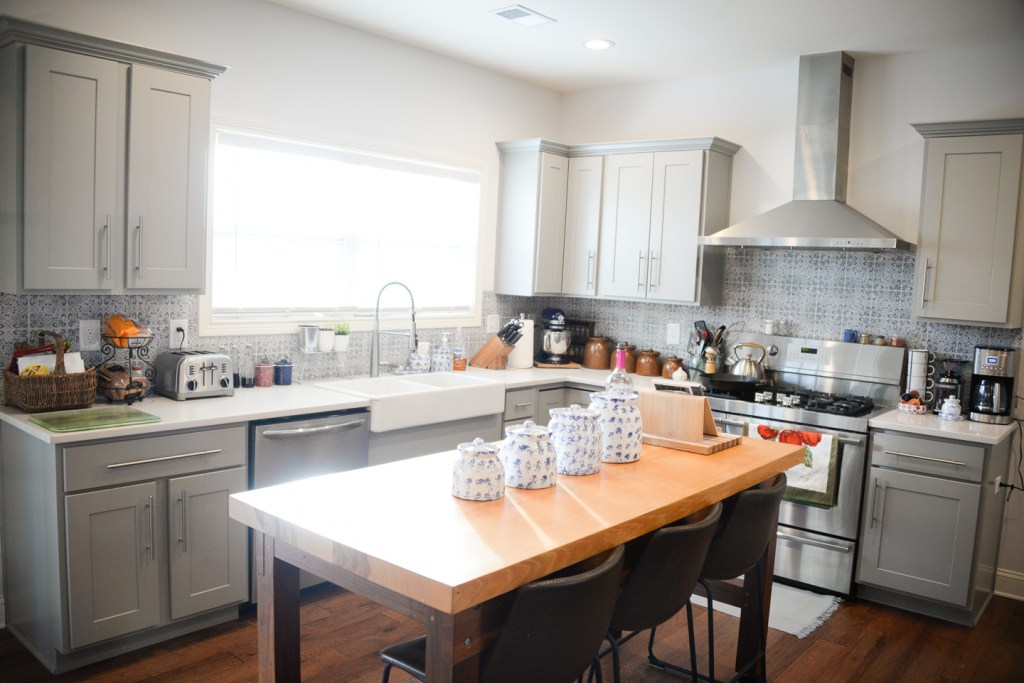 Sitting on the island is part of Suzanne's pottery collection by Bybee. Bybee was the oldest, continually operating pottery east of the Mississippi River until they closed in 2010. Suzanne also has a beautiful Willow Tree collection displayed on shelves in the dining area.
Off of the kitchen and dining area is a room with windows on all three walls. Some of the happiest orchids fill the sunroom with their various colored blossoms. Suzanne said the orchids like the room because of all of the natural light and warmth that filters in through the windows.
Tom and Suzanne had their home built in one year. They took ownership of it in February 2020, right before the COVID-19 pandemic hit. It is a 2,100-square-foot ranch with three bedrooms and two bathrooms.
When they designed the house, they wanted it to be wheelchair friendly. There are no stairs in the home. Also on the property are three horses — one retired thoroughbred named Ting, a Haflinger named Marty and a pony named Bailey. They moved to the farm from Lexington.
Their granddaughter, Blair, enjoys riding Marty and takes lessons on Bailey. They also have a yellow canary, who is a new member to the home. So new, they haven't named him yet.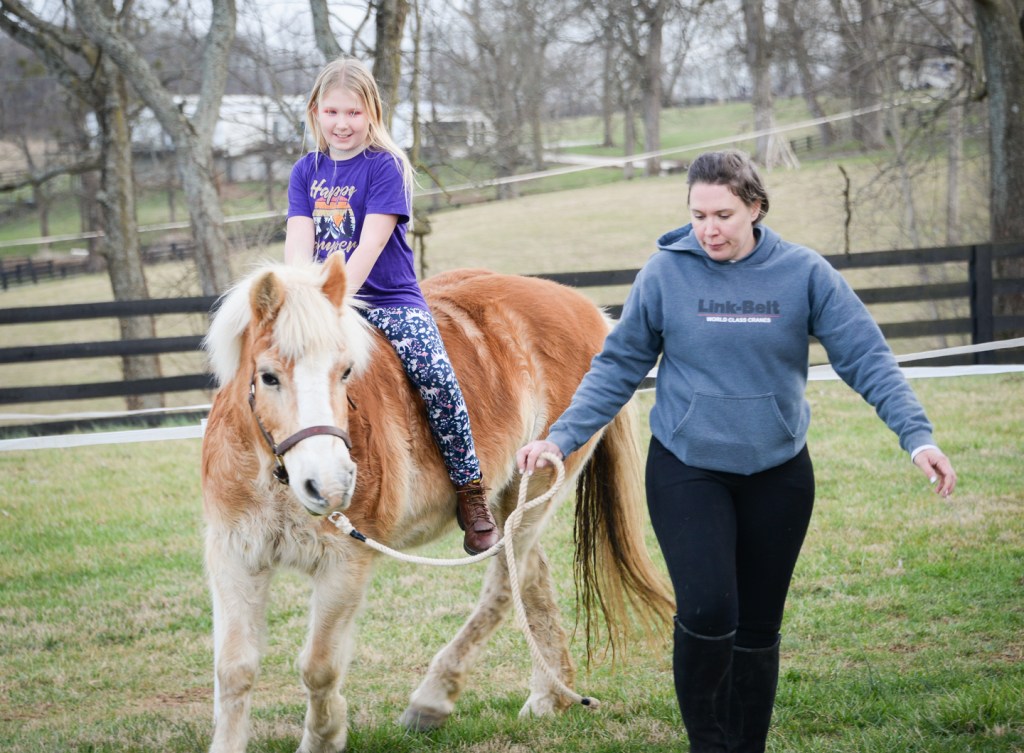 They are in the Elkhorn Elementary, Elkhorn Middle and Franklin County High School districts.
Some of their favorite memories in the house include watching their grandchildren, Will and Blair, grow up. Tom said he and Suzanne love looking out of the window and seeing their grandchildren riding the horses.
Will and Blair, along with their parents, Jena and Matt White, live next door in a barndominium. Jena is Tom and Suzanne's daughter. Jena and Matt plan to purchase half of the property from Tom and Suzanne and build a house.
The property was formerly a thoroughbred farm, so much of the fencing for the pastures were already in place, including one of the barns. Tom and Suzanne built the barndominium for Jena and Will until their house is built. 
On Tom and Suzanne's ranch home is a beautiful railing around the front porch that consists of rich wood and black spindles that accentuate the wooden front door.
Renovations they would like to have in the future include adding wooden shutters, black trim around the windows, a decorative eve over the garage and a deck on back.
Their home is rich with family heirlooms from Tom's family that date back generations. On an antique table in the front room is a family Bible that belonged to Tom's great-great-grandfather. In the Bible are old family documents that help to build a family tree. 
There is also an old rocking chair given to Tom by his grandmother. He said it sat in storage for many years and needed to be refurbished. He restored the wood and recaned the seat and back.
In front of a window in the living room, is an antique wicker baby carriage filled with old dolls and family christening gowns.
Having lived in Lexington for many years after Tom grew up in Ohio and Suzanne in New York City, they both agree they are glad that life has led them to their forever home in Franklin County.