"Stillmeadow on the Peaks Mill Road is the home of the Thomas J. Schneider family. This handsome Georgian-style residence crowns one of the higher points on the 135 acre farm affording a view of the surrounding meadows and what is locally known as Lovers Leap on the Main Elkhorn Creek…"
This excerpt was written years ago by Thomas Schneider to describe the home he and his wife, Mary Lou Carter Schneider, built for their family in 1971.
More than 50 years later, their four children, Bill, Fran, Stephen and Laura, have lovingly restored the house that they grew up in so that it can be used for family gatherings.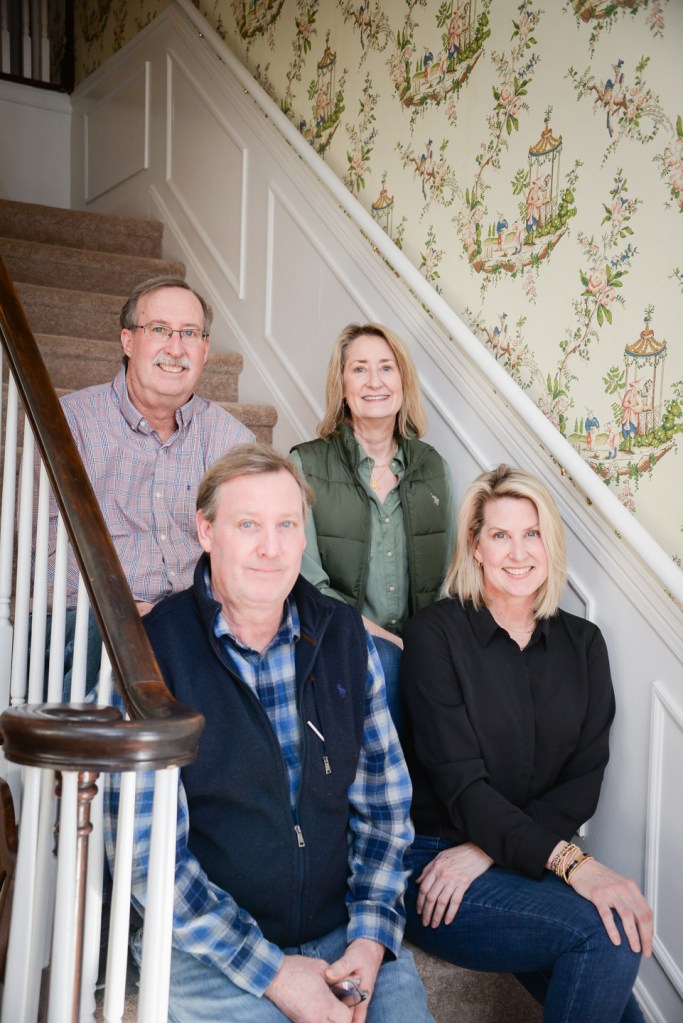 "Dad died in December of 2020," Fran explained. "After he passed, the house sat here for about a year until we got ahold of ourselves and then we launched into it. We want this to be a place where we can all share holidays and time together."
The siblings also will offer Stillmeadow to others to enjoy the house and it's country surroundings.
Growing up at Stillmeadow
Thomas Schneider's description accurately describes the physical characteristics of the Peaks Mill house. But, the wonderful memories of growing up in this very active household are what truly defines the home for the Schneider siblings.
"It was just a wonderful place to live and to grow up," Stephen said. He built his own house within sight of the home where he grew up.
The Schneider siblings remember having a lot of fun, but also having to pitch in to help maintain the farm. "It was a working farm for most of our lives, so we all had our share of working in tobacco and hay fields and dealing with cattle. While that wasn't always fun, we often had our friends working with us which helped," Fran said.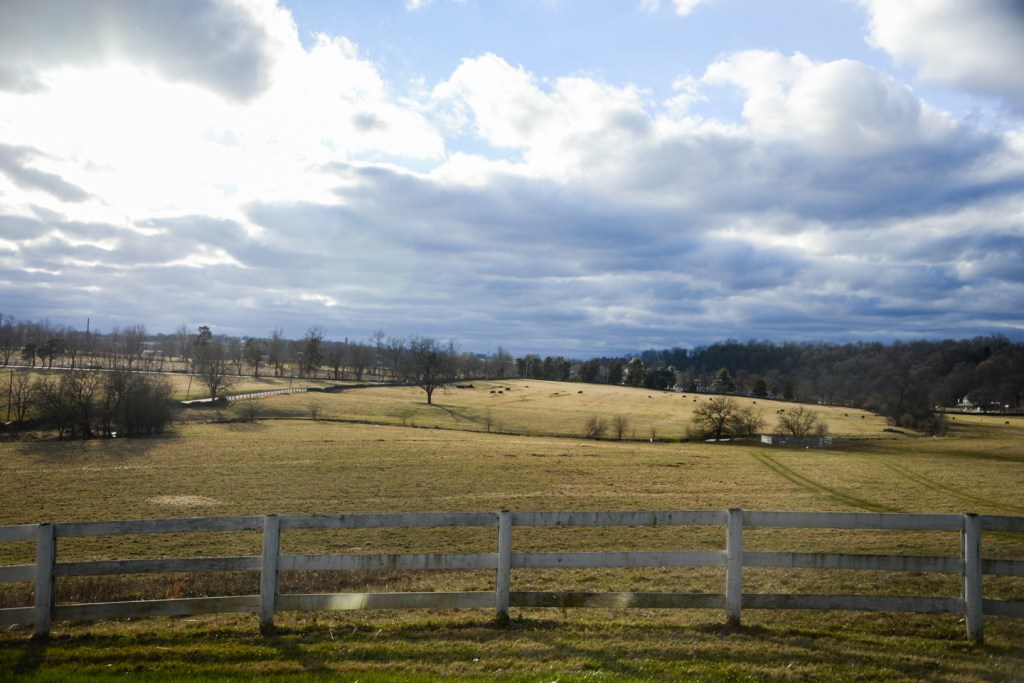 "It was a perfect spot for adventures, enjoying nature and imagination. All of us spent time on the creek, fishing and canoeing. We would innertube down the creek in the summer and sled ride down the hill in front of the house in the winter. On days when we could, we explored all over the farm and surrounding areas and when we heard the bell ringing, we knew it was time to come home," she added.
The siblings recalled special times spent at Stillmeadow. Bill hunted for arrowheads after the fields were plowed and loved listening to his mom and dad tell ghost stories around a campfire on the farm. Fran remembers picnics with her mom and siblings at a special area by the creek they called Magic Place.
"Sometimes, we would pull a mattress onto the front porch and watch the fog roll into 'the bottom' under a starlit sky," Fran recalled. "It's such a special place."
"One of my favorite memories was helping mom and dad with raising and caring for livestock (and countless litters of kittens), along with Labrador puppies that they sold in Franklin County and surrounding areas," Stephen said. "People have often commented to me on what great dogs they got from us. I can remember the joy of lying on the ground with 10 or more puppies crawling all over me."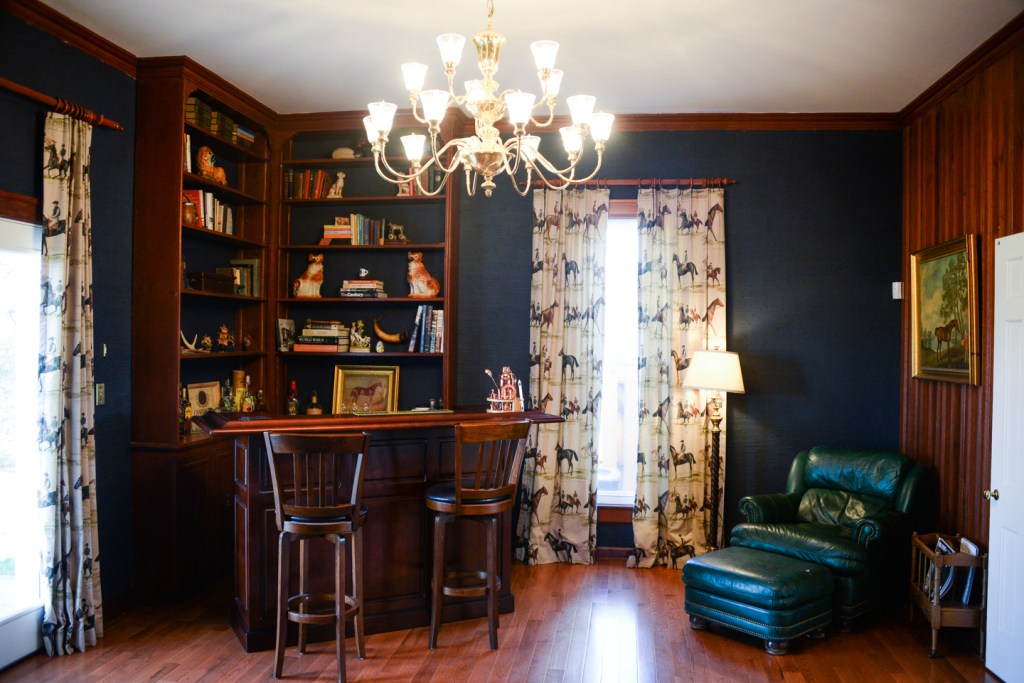 Laura loved horses and spent hours riding Butterscotch bareback all around the farm. "Dad set up a jumping course in the front field for me, and he and Mom would sit on summer nights and watch me jump my horse, Bruno," she said.
Building the house
Getting the Stillmeadow house built was not without challenges. The siblings explained that their family moved in with their grandmother at the Carter House while their home was being built. Unfortunately, a large fire at the Carter House there halted the work on Stillmeadow. They all moved to a trailer on the farm while their dad worked to repair their grandmother's home, which is located next to Franklin County High School.
"Dad disliked the trailer so much that as soon as our house was framed and there was electric, he put a bed in a second floor bedroom and would wave goodnight to us from there," Fran said.
The house was built largely with material salvaged from several prominent Frankfort landmarks including the Old Frankfort Ice & Cool Company building. A massive fireplace in the beamed country kitchen was built with stone found on the farm.
Updating the house
Almost every part of the 1970s home has been renovated. The house has gotten a massive facelift with all new windows, shutters, exterior doors and other updates such as a security system and a new concrete sidewalk and front porch area.
The siblings were worried they might have to cut down a massive oak tree growing right next to the house so they reached out to a University of Kentucky arborist. He advised them to remove some of the branches but, otherwise, deemed it healthy.
"He said it's one of the oldest trees of its kind he's seen in the state of Kentucky, likely around 250 years old," Stephen explained. "He asked us to collect acorns so that he can propagate other trees."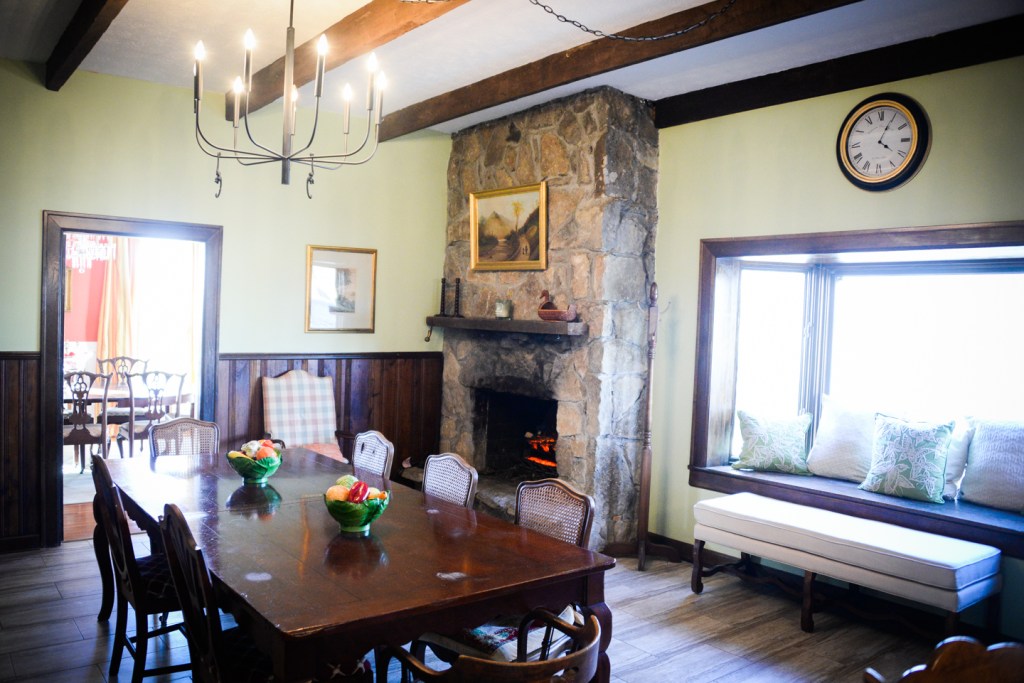 They've built a deck off of the sunroom, replaced the heating and air conditioning systems, added new kitchen appliances, installed new wood flooring on the first floor and a included a beautiful bar to relax by in the evenings. Upcoming projects are to resurface the tennis court, build a fire pit and install a meditation garden.
"We've repainted a lot of the rooms their original color," Laura said. "Mom had a great eye and we thought, 'why change what works?'"
There are five spacious, well-appointed bedrooms upstairs.
"We've bought all new mattresses and bedding so it will be good sleeping," Fran remarked.
The dining room boasts traditional furnishings with a table that seats 12 or more. Across the wide entry hall, the once formal living room has been transformed into a more informal gathering space with a large screen TV and comfortable sectional sofa.
The Schneider siblings know that they have many more memories to make at Stillmeadow with their families.
"It makes us feel good to be here and to be together," Laura said.
"Our parents loved entertaining and opening their home to others. Our house was the site of many parties and get togethers through the years," Fran said. "We want to continue that legacy with our families and share the beauty of Stillmeadow with others."
For rental inquiries call 502-430-1961 or email stillmeadowfarmky@gmail.com.