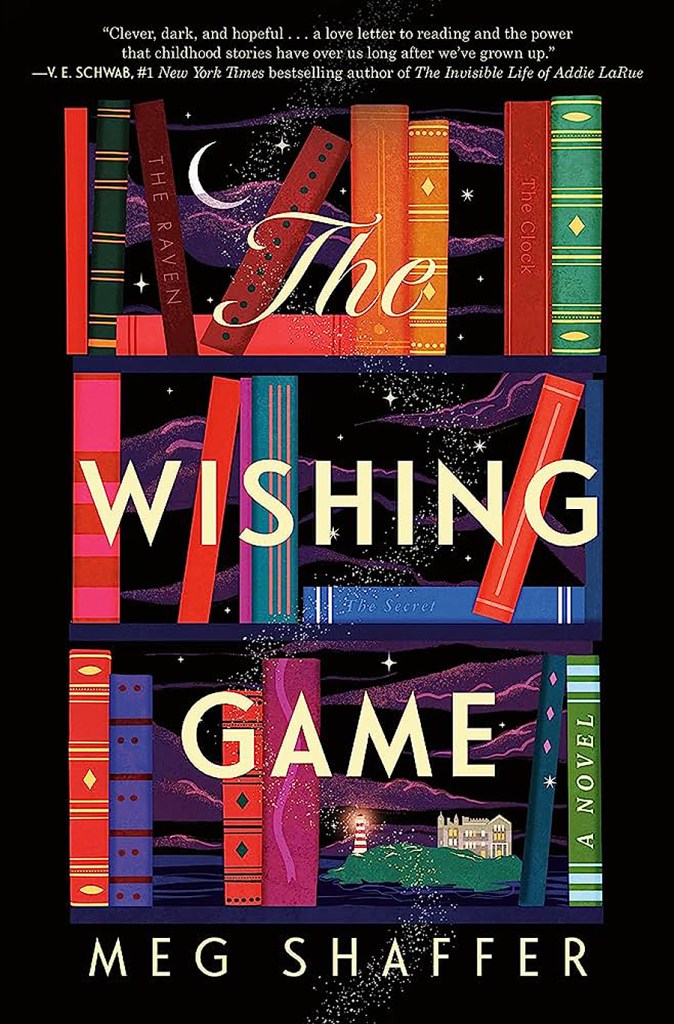 "The Wishing Game" by Meg Shaffer
Meg Shaffer's debut novel, "The Wishing Game," is a must-read for all bibliophiles, especially those who want to revisit the magic of their favorite childhood stories.
Readers are introduced to Lucy, a 20-something-year-old teacher's aide, who has developed a special bond with Christopher, a 7-year-old student who has been in foster care since the death of his parents. Her greatest wish is to foster-to-adopt Christopher, but that is an impossibility given her current financial situation. In fact, Lucy's own childhood was troubled, raised by grandparents while her parents focused all their time and attention on her medically fragile sister. It was during these lonely formative years that Lucy found comfort (and escape) through reading, especially Jack Masterson's "Clock Island" series. Now, Lucy is able to share these special stories with Christopher. Sadly, the mysterious author went off the grid many years ago and, since then, has not added to the beloved series.
When Masterson surprises the world with the announcement of not only a new "Clock Island" book, but also a contest where the winner will receive the only existing copy of the long-awaited book to do with as they choose, Lucy knows that this could be her chance to make all of her and Christopher's wishes come true. After a secret from Lucy's past comes to light, she is chosen as one of the four contestants who will travel to Masterson's home on the actual Clock Island to compete for the coveted grand prize.
To succeed, Lucy must call on her knowledge of the original book series, as well as a childlike frame of mind, to help solve the author's famous riddles. She must be brave, facing not only her opponents, but also her fears head-on. Of course, this is in addition to all the twists and turns that any Clock Island adventure is sure to entail.
New York Times bestselling author Jodi Picoult describes Shaffer's novel as "part Willy Wonka, part magical realism and wholly moving." I heartily agree. "The Wishing Game" drew me in from page one, making me nostalgic for my own childhood spent in libraries, losing myself in my favorite literary fantasy worlds.
I was also reminded of the importance of holding onto wishes and dreams, something we should never lose, even when we "grow up." I highly recommend this novel and look forward to what comes next from Shaffer.
Shaffer is a part-time creative writing instructor and a full-time MFA candidate in TV and screenwriting.

— Review by Diane Dehoney, Paul Sawyier Public Library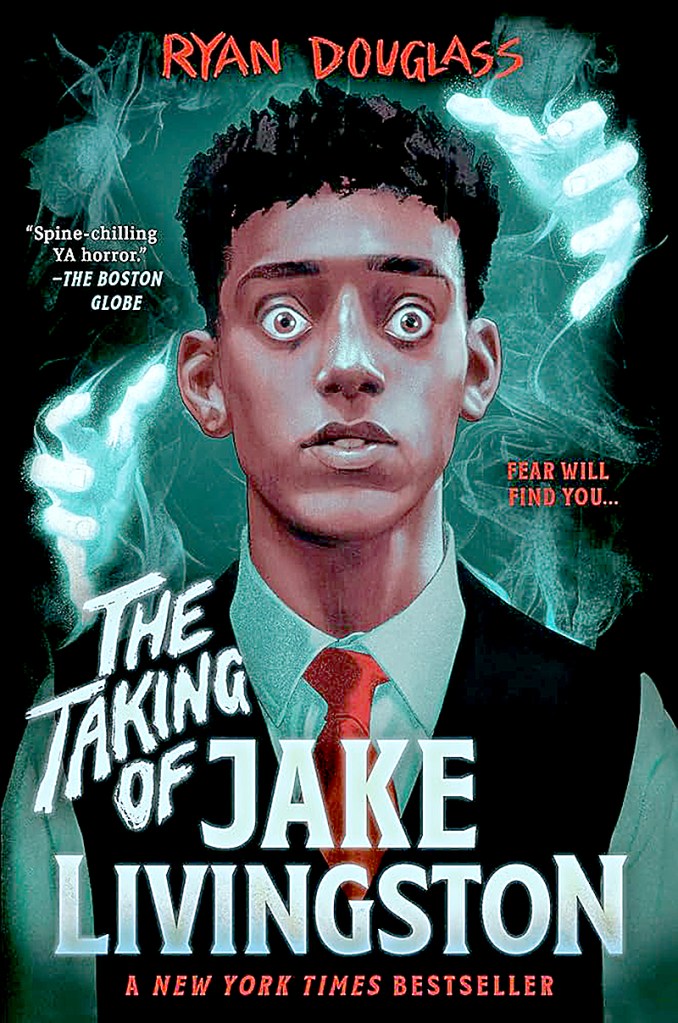 "The Taking of Jake Livingston" by Ryan Douglass
High school is hard. Introduce ghost, ghouls and demons, high school becomes a literal hell. "The Taking of Jake Livingston" explores 16-year-old Jake Livingston's supernatural gift for seeing ghosts and his experience as the only black, queer kid at St. Clair Prep.
Though a haunting sight, Jake knows that ghosts cannot touch the living as they are confined to a death loop, reliving their final moments before vanishing. However, after discovering S.A.D painted in blood along the walls of his home, Jake realizes something sinister is at play.
Sawyer A. Doon is known as the Heritage Killer, killing six students, and himself, at a local high school. In death, his vengeance grew stronger, enabling him to harm those in the physical world. After the mysterious death of two students, it is clear that Jake must uncover the source behind Sawyer's powers before Sawyer takes on his final form as Jake Livingston. This is a chilling read about courage, fear and self-discovery.
— Review by Dalton Bennett, Paul Sawyier Public Library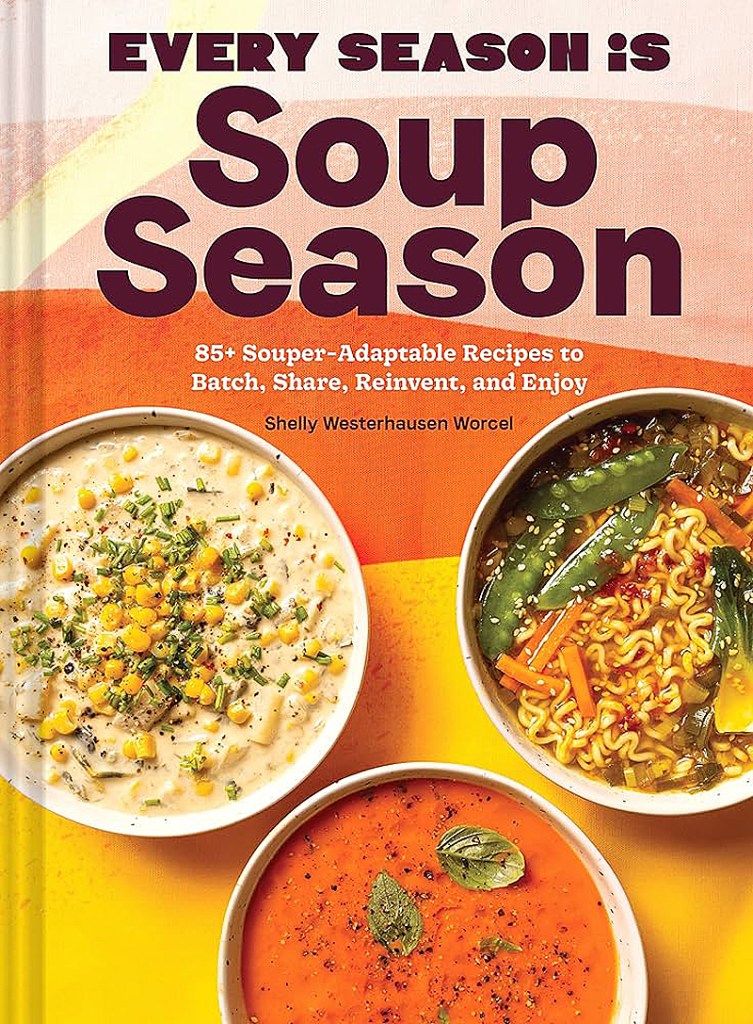 "Every Season is Soup Season: 85+ Souper-Adaptable Recipes to Batch, Share, Reinvent and Enjoy," by Shelly Westerhausen Worcel
Fall is the perfect time to begin celebrating the bounty of the summer season with soup. Some people think of soup as a comfort food. While others use soup to either fill you up or to enjoy with a light salad. Whatever your needs, soups are a great way to pack more veggies into your family's meals.
The options presented by Worcel range from hearty chilis, creamy soups or chunky chowders. Worcel's recipes are vegetarian, but some come with a meat option. Some are made on the stovetop, while others include instructions for the slow cooker or pressure cooker.
Worcel divides the book using the seasons to determine the ingredients. Plenty of squash, potato and pumpkin soups are mentioned in the fall section. Sweet potato and root vegetables and chili for the winter. The spring section mentions creamy asparagus, as well as spring vegetable chowder. Summer has options for gazpacho, minestrone and a dark chocolate "s'mores" soup.
The gruyere, cauliflower and potato soup pulled me in immediately with the promise of comforting, velvety potato and cheese. But Worcel throws in a new twist after each recipe: use this soup as a sauce over 7-minute eggs and biscuits. Her roasted tomato soup can become a ricotta gnocchi with vodka sauce, or tomato butter for your BLT.
I liked this cookbook because I'm always looking for a great soup recipe. However, I don't necessarily want to eat soup for three days in a row. With Worcel's help, I can alter these recipes and enjoy them in a different dish on another day. There are also ideas for your own toppings such as special oils, chutney, pesto or croutons, all of which can add a deliciously different taste to your favorite soup. Perhaps, I'll experiment with candied bacon or honeyed feta.
And, about that dark chocolate "s'mores" soup? It could be your next dessert sprinkled with graham cracker dust!
— Review by Lizz Taylor, Poor Richard's Books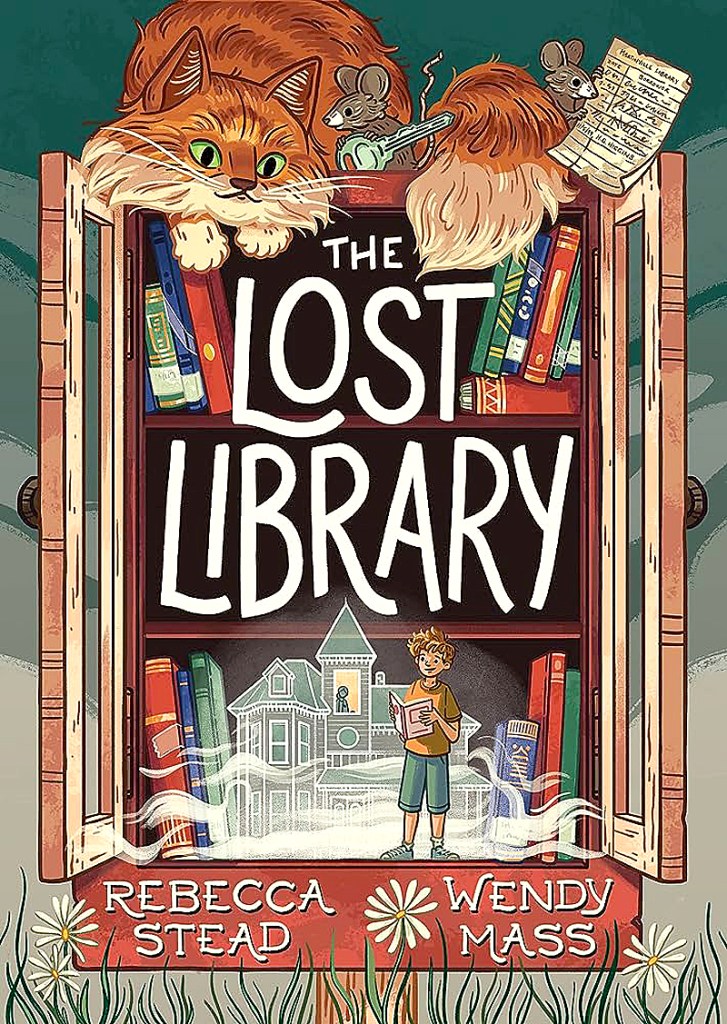 "The Lost Library" by Rebecca Stead and Wendy Mass
Evan can walk quickly to school so that he can delay entering the building and have five minutes to explore outside before he's locked inside. On this day, he notices a strange box in the distance. As he gets closer, he can see that the box is on a stand and on top of the box is a large orange cat. There is a small handwritten sign that says, "Take a book, leave a book. Or both."
The box is full of books and a strange smell like applesauce. Evan isn't sure about what the notice means but he decides to take two books. In this moment he is unaware that his life is about to change.
Later at home, Evan discovers that the books are old library books and that his father's name is on the library card still in the pocket of one of the books. But the Martinville Library burned in a tragic fire years ago. And, every book in the box has the same return date stamped into it.
Thus, begins a ghost story told by a cast of characters including the librarian (now a ghost), some fifth grade boys, a cat and a few mice. And, the boys have questions — how did the library burn down, and why wasn't it rebuilt?
I enjoyed this book because it portrays an immense love of books, librarians that connect children with books and the Free Little Libraries that put books within neighborhoods. My very favorite character is the cat who does not catch the mice, but shows them another passageway out of the house. This book has many aspects that would delight middle school children, including a bit of magic, optimism and much kindness.
— Review by Lizz Taylor, Poor Richard's Books