When Joe Parrish was about 6 years old, his mother took him to a horror park in Chicago. He was in awe of the classic horror character statues of Frankenstein and vampires.
"That really intrigued me," Parrish said. "I started drawing horror characters. She (mother, Lesa Santos) took me to the doctor and he said I was just super imaginative."
That imagination has been his drive ever since. Parrish, now in his early 30s, is the owner of Blackgate Studios — a tattoo parlor, special effects, prop, art and cosplay company. His shop is located at 133 Holmes St. It can't be missed. Murals of Mr. Freeze, Joker and Batman towering over the Capitol are painted on the outside of the building.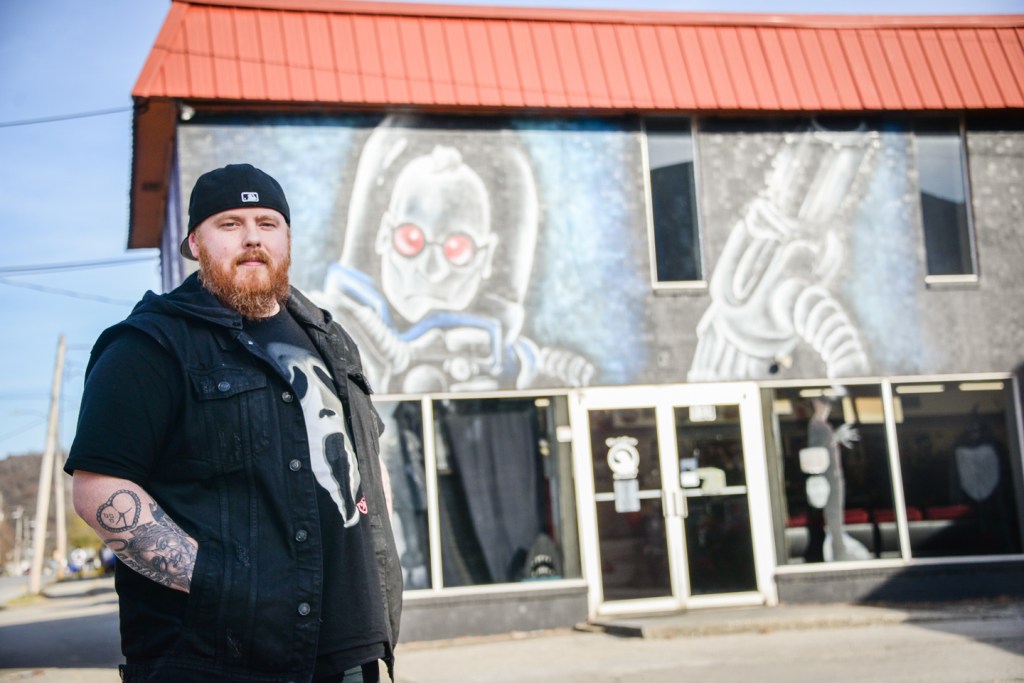 Parrish's love for art in general began even earlier than 6 years old. It was instilled in him early by Santos, who is also an artist.
"She does a little of everything," he said. "She draws, paints, sculpts, designs T-shirts, airbrushes … She used to make me sit down and draw people and animals. I ended up drawing flower people — that's what kick started everything."
As Parrish grew older, he started to go down the wrong path. He was always getting into trouble in his early teens.
"I was really bad," he said about when he was at Elkhorn Middle School. "I was a wild child — always getting in fights and being rambunctious."
He said teachers would get fed up with him and kick him out of class, but that's when art drew him back in to reality.
"Mrs. (Su) Sheridan took me in. She pulled me into her classroom and threw a big piece of paper in front of me and said 'paint, and everyday from here out you're going to learn to paint.' And she said everyday she was going to make sure I was doing what I was supposed to be. That caught my attention and made me focus."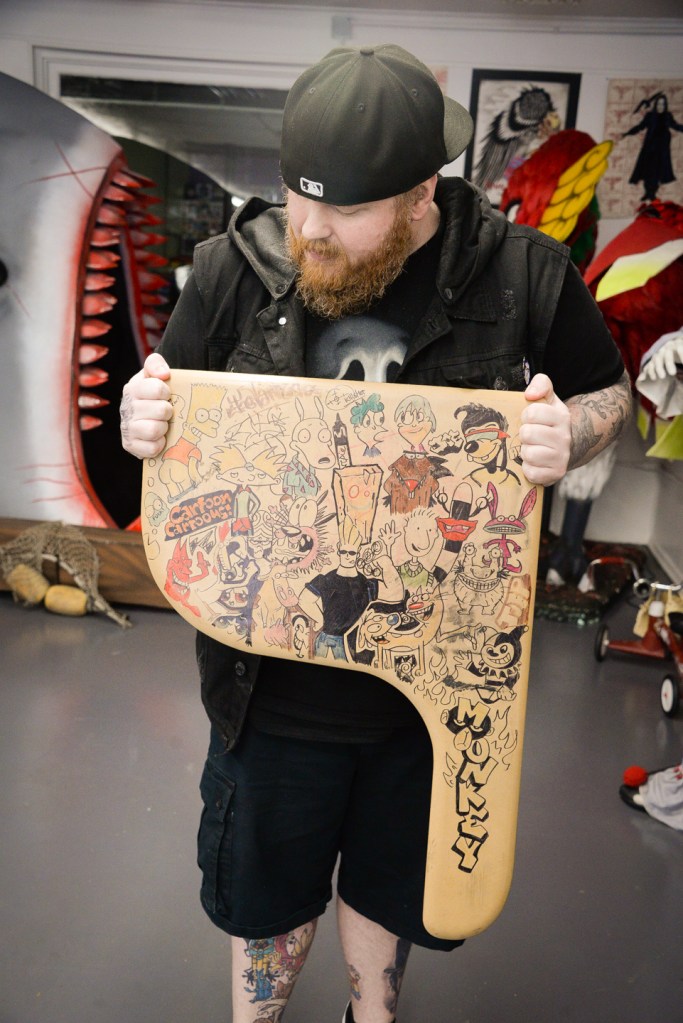 Another one of Parrish's influential teachers was Jay Vice.
"Mr. Vice was the same way," he said. "He took me whenever Ms. Sheridan couldn't. He let me draw and do projects."
On some days, instead of doing assignments in Vice's class, Parrish said he drew on the top of his desk.
"Eventually, it was covered. Instead of making me clean the desk, he called me up to the front for an award and I got to keep the desk."
That was the first art award Parrish ever received.
"That made me focus and realize I could get somewhere if I focused."
From then on, Parrish took his art seriously in high school. He started entering his art into contests. One contest called Skills USA accepted poster art promoting skilled trade work.
"I got really art competitive for a long time," he said. "I ended up going to Skills USA and I won state all four years in a row."
After graduating from Franklin County High School in 2009, Parrish kept his momentum and began working for a local tattoo artist after receiving his first tattoo of a scorpion he drew at age 18.
"I got my first tattoo at Liquid Graphics — Eric Jaremczuk, was the owner. I had designed my first tattoo and I handed my sketchbook to him. He walked to the back and flipped through my sketchbook and asked if I would draw for him and he offered me a job and said he would teach me to tattoo. I started that Monday."
Parrish worked for him for about 6 months and then bounced around a few different shops before deciding to dive in head first by himself.
"Everything I wanted to do didn't fit in with a standard shop. I had a lot of big plans and small spaces."
In 2016, he opened Blackgate Studios at it's first location at 336 St. Clair St.
"The first year was terrifying. I was new to the business part of it. A lot goes into just owning a shop in general. There are lots of guidelines and rules."
He also admits to still being rebellious, which didn't mesh well with surrounding businesses.
"I was making crazy creatures and walking around downtown. It got chaotic fast."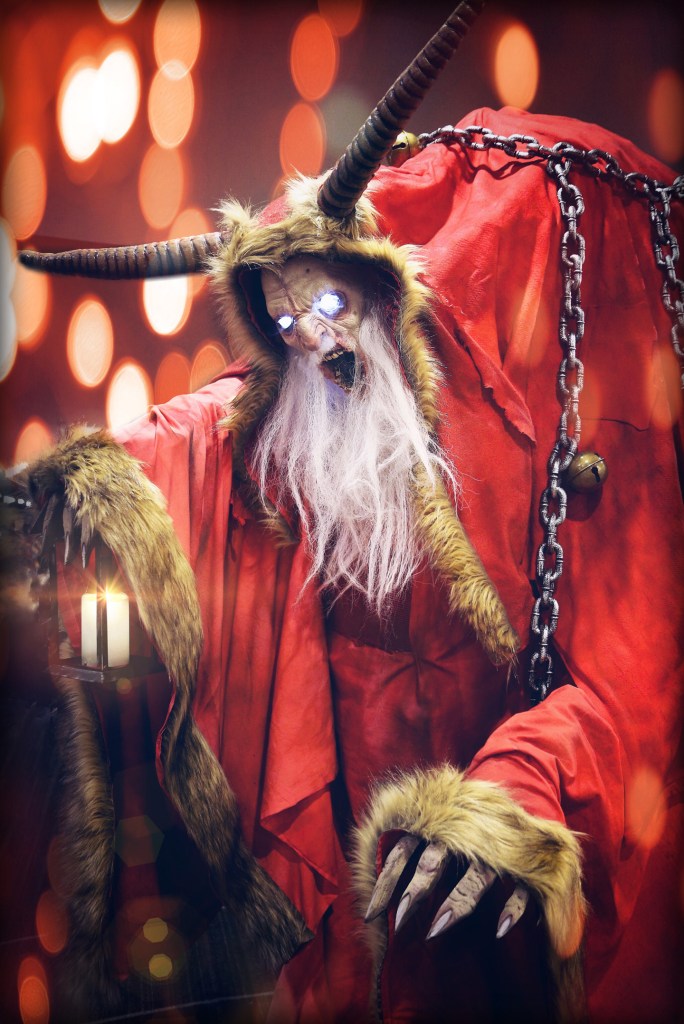 He recalled the 9-foot Krampus he made in his shop. When he took it out for it's first test run, it drew quite the crowd.
"People at the downtown restaurants were stoked."
Krampus was also the reason that Parrish decided to look for a new larger shop a few years later.
"The old shop was 1,200 square feet. I ran out of room fast. Krampus was so tall he got stuck in the middle room. He couldn't get through the doorway."
In 2019, he moved into the 3,000-square-foot building on Holmes Street. The front of the first floor serves as the tattoo parlor and gallery where his numerous cosplay creations are on display. The back of the first floor is his workshop where he has all the tools he could possibly need. That is also where he is currently building a Batmobile.
He also has his recent Crypt Keeper from the "Tales from the Crypt" stored in the workshop. That build made its first debut at ScareFest in Lexington in October.
Upstairs, he has a collector's room and space for overflow of other projects.
On display in the gallery is his favorite creation, Jaws. Using yoga mats, Parrish created the head of a great white shark rising out of the water with its jaws agape.
"When I was a kid, that was one of my favorite movies," he said.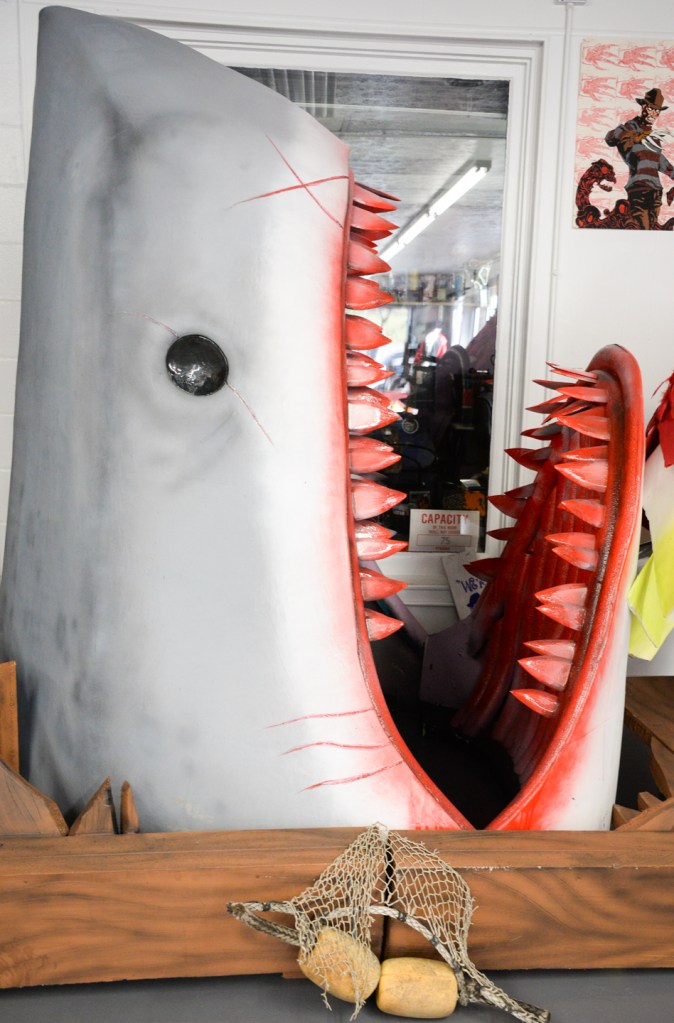 At one of the events Parrish took Jaws to, he met Richard Dreyfuss who played Matt Hooper, in the 1975 American thriller film "Jaws" directed by Steven Spielberg.
"I got to talk to them about what they went through when they made the shark," Parrish said.
He is currently building a life-size T800 Terminator for ScareFest in October 2023. He plans his builds to typically take a year to complete.
"Terminator will be fully poseable. That's added a few extra months."
Parrish also makes latex Halloween masks. His most sold mask is of Pennywise from his favorite horror movie "It."
He also does custom prop and costume builds.
"People can come in and have a Batman costume made. I've worked with FOX a few times. I did special effects work on sets for TV shows. I've done work for some music videos. Most recently, I got to do a life-size head of a lion that was for a Wilkins Contracting commercial."
As far as being a tattoo artist, Parrish said just like his custom costumes and props, every tattoo project is different.
"With custom tattooing, you have to read your client and it has to suit their needs and personality and placement," he said. "Each one is unique."
Parrish said a big part of the process is getting to know his clients.
"That helps the experience in creating their piece. It's a therapy session for most of them. As we're creating, I can start to piece together the parts that made them attracted to that specific design. It maps out their personality in a sense, and it's permanent."
In an effort to share his love of creation with the community, Parrish helped to bring the first FrankfortCon to the Capital Plaza Hotel in July 2017.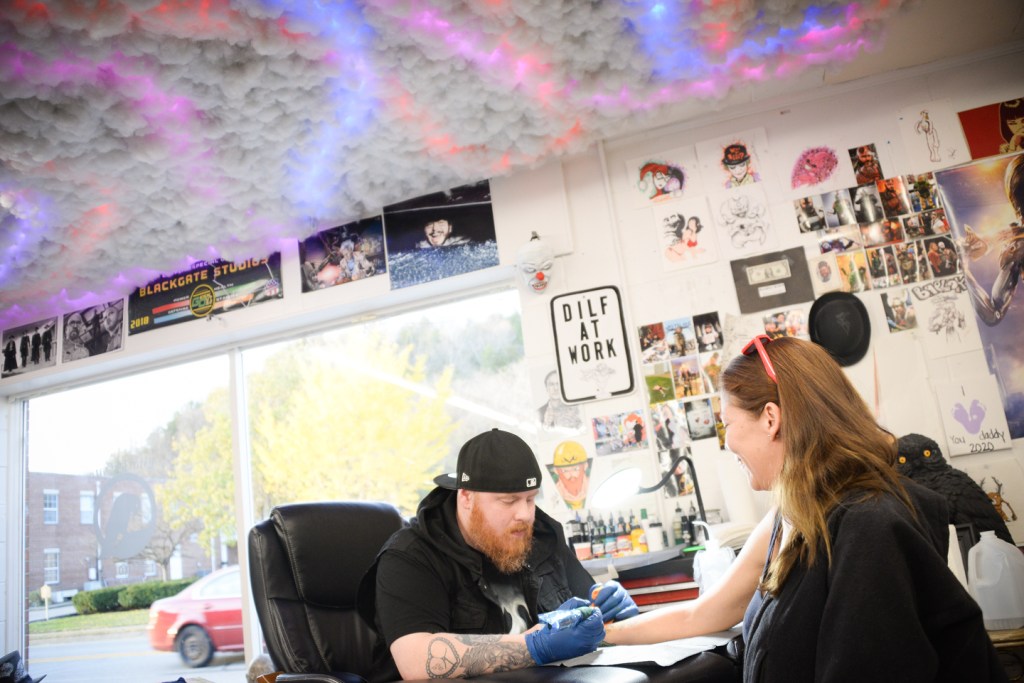 Carmine De Santo, the show promoter, and Parrish worked together to bring comic book legends, actors, vendors and cosplayers to Frankfort for the show.
After taking a couple of years for the show to build momentum, they added an additional show at the hotel in January and expanded to one show in Louisville and one in Lexington.
"The original show didn't have a lot of media," Parrish said. "Then, I came up with the idea to have Super Smash Brothers tournaments to draw more people."
The January show this year will be 10 a.m.-5 p.m. Saturday, Jan. 28, at the Capital Plaza Hotel. Some guests Parrish has been able to add to the line up so far include comic book legend and co-creator of West Coast Avengers Bob Hall and voice actor John Morris. Morris voiced Andy in Disney's "Toy Story."
"We also do cosplay contests, where you are free to dress up as you please. There will be lots of vendors, artists … there's a little bit for everyone. There's horror in there and Anime, and lots of pop culture. Lots of artists do commissions while there.
"I'm going to bring the Crypt Creeper to the show."
Another event Parrish is bringing back this year for the first time since COVID is his annual Evening with Santa. The event begins at 4 p.m. on Saturday, Dec. 17, and features free milk and cookies, hot chocolate and pictures with Santa.
"The kids can tell Santa what they want," Parrish said. "It's fun. They're all hilarious."