It's been a while since I've been tailgating.
In fact, it's been so long, I may be in danger of losing my "Southerner" card if I don't go to one soon.
Tailgating is a tradition in the South, not just for Saturdays, but for those Friday nights at the high school stadium. And hitting the parking lot before the game is no less important if there's no huge stadium beside it.
When we were living in South Carolina, tailgating at Clemson was a rite of passage. Everything was orange, purple and white — the tents, the coolers, the tablecloths, the clothes. I had a friend who wore his orange and white seersucker suit to every home game, showed up three hours before the game to start setting up the site — complete with grill and generator — and start cooking. The table would be laid out with plates, napkins, cups, plastic ware — and tons of food. He would routinely host 30 to 40 people around his tent before every home game.
The key to successful tailgating is, of course, the food. What's important is to prepare something that can travel; something that can hold; and something that can feed a lot of people.
What that means, of course, is no fried food; no delicate food (like cheeses or fragile greens salad); no really cold food (like frozen pies or jello salads); and no complex foods that need to be assembled on-site (like most appetizers on food shows).
What that leaves us with is good foods made in slow cookers — like soups, stews, chilis and barbecues — and hand-held foods to nibble on.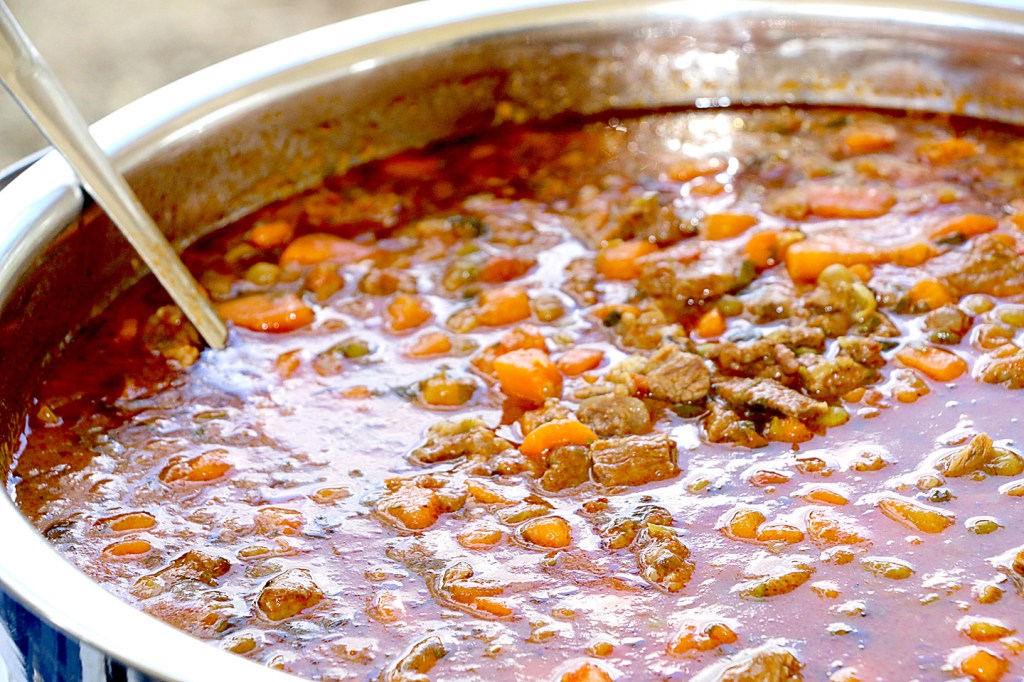 Unlike South Carolina, temperatures usually start to chill up here so you can enjoy a good chili or soup before a game. Down there, people would show up with crockpots full of boiled peanuts — yuck. I mean, if I wanted to eat Cajun flavored balls of wallpaper paste, you know … I'd check myself into the hospital to see what was wrong. And if, for some reason, I felt the urge to eat two of those balls and the saltwater soaked plywood wrapper they were sitting in, well then, I'd probably find the nearest ER and ask for 72-hour voluntary hold.
But here, a good crockpot of burgoo or potato soup can add to the fun. Even making a good hot dog chili can add to the festivities. I know of a few people who take a minimum of two slow cookers — one for hot dogs which they stand on end to make the most of the space, and the other for a homemade hot dog chili that puts Cincinnati chili, and anything you can get from a can, to shame.
I like to spice things up with bourbon though. One year, for an event, we made what we ended up calling devil's cut meatballs — a slow cooker filled with frozen meatballs topped with Coca-Cola and a generous helping of bourbon. Since then, we've developed a couple of Devil's Cut recipes, including one for pulled pork. Adding the bourbon gives the pork that smoky flavor, without having to cook it on a smoker for 8-10 hours. With a slow cooker, the pot does the work so you can do other things.
And no tailgate would be complete without something crunchy to nibble on. Whether it's nachos, chips and dip, parmesan breadsticks wrapped in candied bacon, or seasoned crackers, it's always good to have something you can just pop into your mouth and crunch on. Our Crack-Its crackers will keep people coming back for more!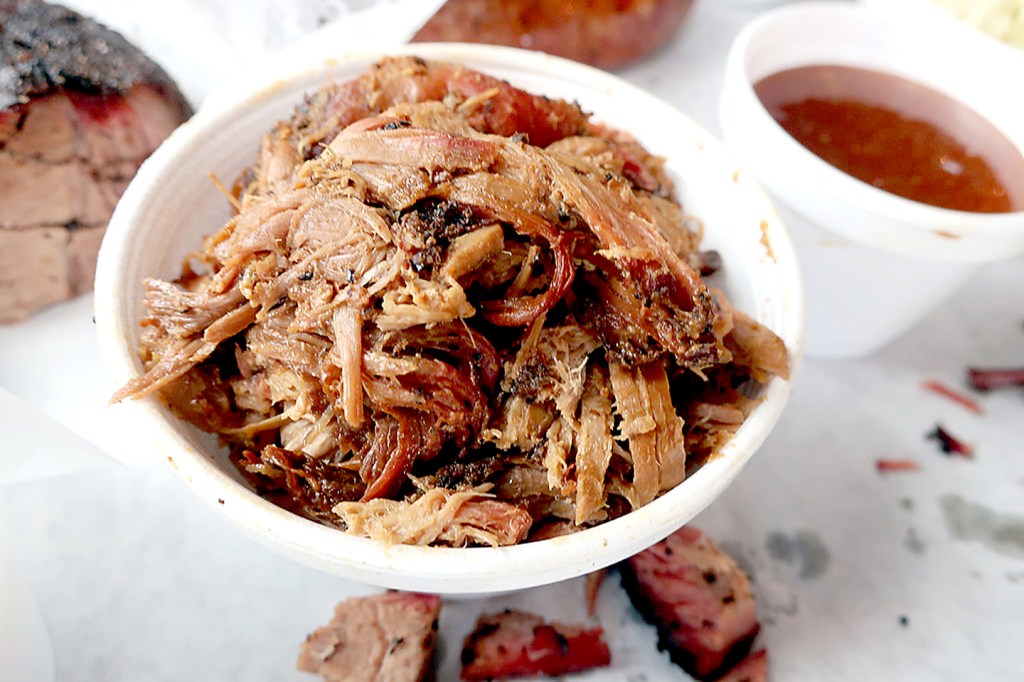 Devil's Cut Pulled Pork
1 4-5 pound pork butt
1 liter Dr. Pepper
Salt
Pepper
Garlic powder
½ cup to 1 cup bourbon
½ cup ketchup
¼ cup vinegar
Coat pork butt with salt, pepper and garlic powder on all sides. Place in slow cooker. Add Dr. Pepper and bourbon. Cook on high 4 to 5 hours, or low for 8 to 10 hours.
Remove meat from the slow cooker. Pull off fat cap, as much as possible. Strain liquid, and pour into a medium-sized pot. Boil until reduced by half, about 15 minutes. Add ketchup and vinegar (or skip the ketchup and vinegar and add your favorite barbecue sauce). Bring to a boil again.
When cooled, shred pork with forks. Add sauce and combine. Add more barbecue sauce if desired. Serve on buns with Cole slaw for pulled pork sandwiches.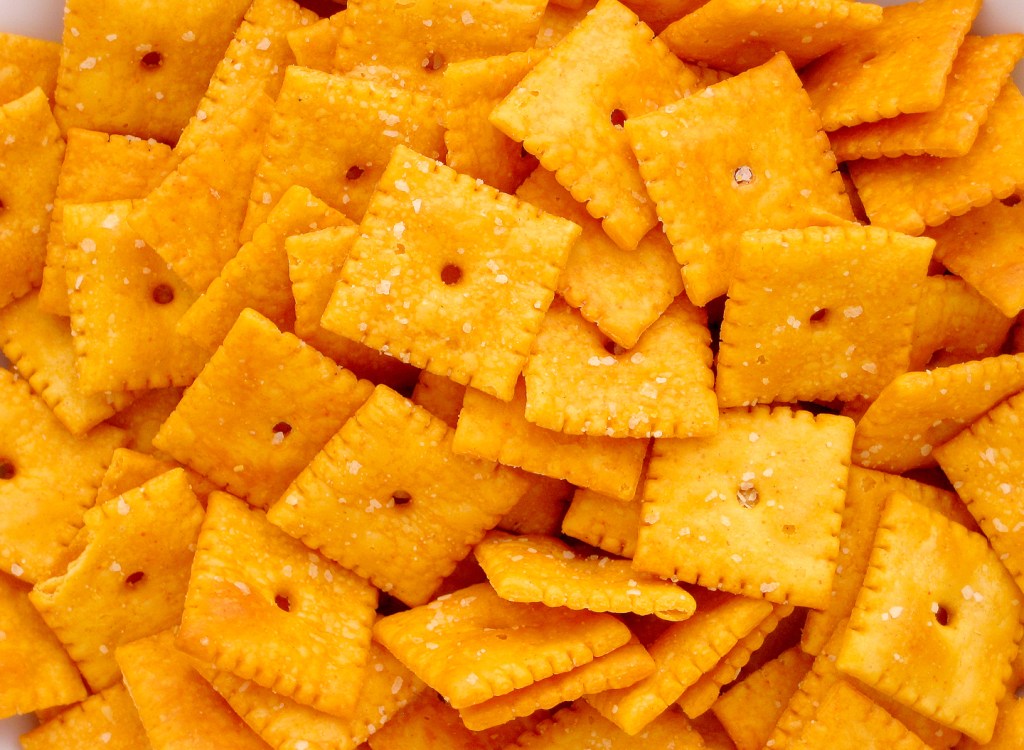 Crack-its
2 (12.5-ounce) boxes of small cheese crackers (like Cheez-Its)
1/3 cup canola oil
1 package of ranch dressing mix
1 tablespoon dill
1tablespoon garlic powder
Combine the oil, dressing mix, dill and garlic in a large bowl. Add crackers and mix thoroughly until all crackers are covered. This will take a while. Break up the larger bits of seasoning and make sure everything is covered evenly. You can also put this all in a gallon plastic bag and shake until everything is coated. On two parchment-lined rimmed baking sheets, spread the crackers in even layers, and cook in a 300-degree oven for 30 minutes, stirring every 10 minutes. Crackers should be toasted, but not burnt. Let crackers cool on sheet pans. Store in airtight containers.