Deep in the heart of beautiful Franklin County — 400 Evergreen Road, to be precise — you can find one of the newest destination spots in the bluegrass called The Evergreen: Southern Kitchen and Gathering Place. What, you might well ask, is The Evergreen?
Let's begin our look by turning back time to 1967, when the 5,000-square-foot building in the heart of Bridgeport was built by Ansel "Buck" Jewell, owner of Jewell Construction, to serve as a gift shop for his wife, Marian Henretta Jewell. This gift shop, known as the Mari-Anna Gift Shop, operated for over 30 years, offering residents of Central Kentucky such items as Cassidy "brown cherry" furniture, a wide variety of unique gifts, handmade Christmas ornaments, wedding supplies, flowers and cakes for all occasions, as well as candy and bakery items.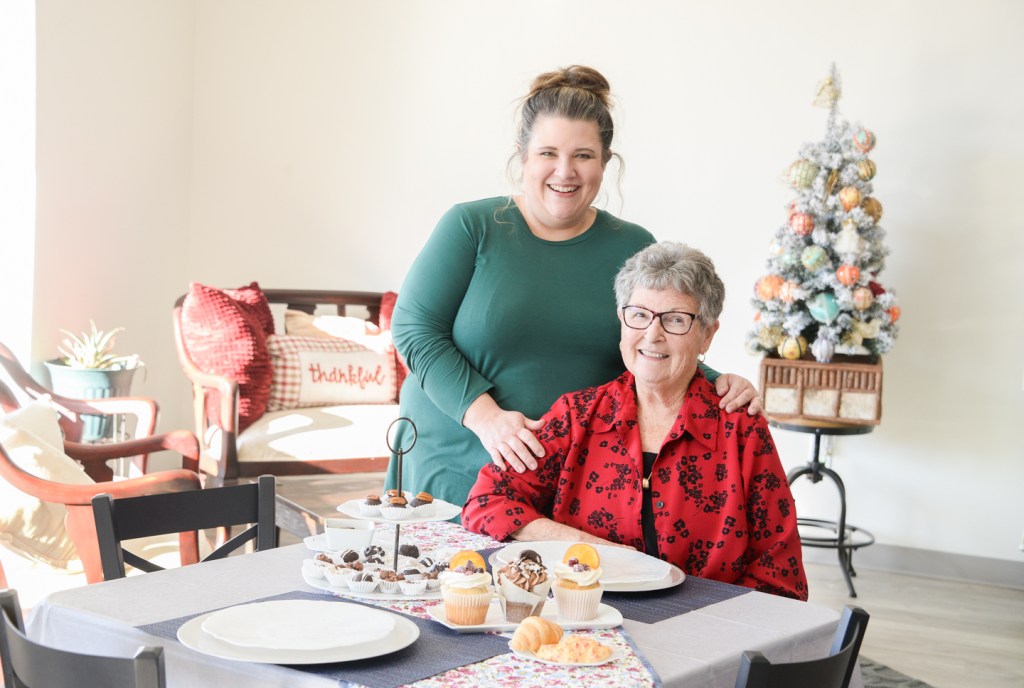 Once the gift shop closed, the building was rented out for several years, with a number of businesses, including both child and adult day care services, occupying the space. In recent years, Jere Fran Jewell Luscher (Fran) and her daughter, Amy Luscher Smith, shared a growing feeling that the community needed "a place to gather and make memories."
Finally, in August 2021, they made their move and organized a multi-vendor initiative to extensively remodel and renovate the building their father and grandfather built. Over the years, various businesses that occupied the building made numerous changes to the interior, most of which needed to be reworked or removed, and, of course, there was over 50 years of wear and tear to address. Fortunately, "Buck" Jewell's building still possessed its original "good bones.
Remodeling the building took far more time and cost a good deal more than originally projected, as Fran and Amy immediately ran into the rising costs of materials and substantial supply chain issues caused by the COVID epidemic, which had struck the U.S. early in 2020. During our recent interview, Amy laughed about the myriad challenges she and her mother faced as a result of their decision to launch their business when they did, noting ruefully, "we were crazy enough to start a business during COVID."
However, these two indomitable entrepreneurs "stepped out in faith" and persisted in the face of numerous financial and logistical challenges. Their "can-do" spirit was rewarded when The Evergreen's long anticipated opening finally occurred in the second half of 2022.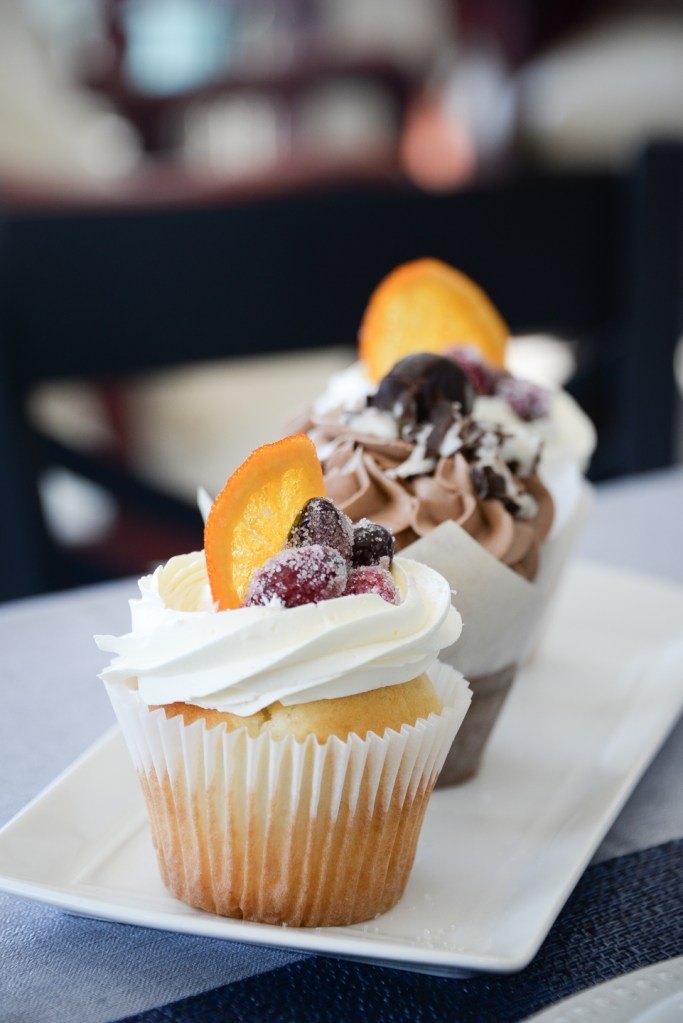 Today, the core component of The Evergreen is a wonderfully unique combination of a café, bakery and gift shop, all of which are open Fridays and Saturdays from 9:30 a.m. to 3:30 p.m. Breakfast is served all day, in conjunction with numerous luncheon features and specials, including an array of down home southern culinary favorites, including meatloaf, mashed potatoes, green beans and cornbread, as well as burgoo and the world-famous Kentucky Hot Brown.
But tasty southern food is only one element in the multi-faceted operation that is The Evergreen. They also provide event and family catering services, offering onsite and off-site options, as well the opportunity for individuals or organizations to pick-up their order. Another key business component is their event venue rental feature (The Evergreen hosts lots of baby showers!). In addition, there are the always popular special-order bakery items, along with a variety of craft classes, including cookie decorating, felting and card creation, to name just three.
Amy notes that with her background — she earned a doctorate degree from the University of Louisville in organizational development and served for a number of years as a deputy executive director for the Kentucky Housing Corp., she could see that in order to be successful, she and her mother would need to offer a variety of services, rather than focusing solely on opening a café.
The rapidly growing popularity of The Evergreen validates her diagnosis.
One of the notable elements in the success of The Evergreen has been the gift shop, a favorite of co-owner Fran Luscher, who helps manage this side of the business, as well as creating her own wreaths and paper art — both of which are offered for sale. Creations and crafts from more than a dozen other Kentucky artists can be found, including knitted items, woodworking creations, pottery, felt art, acrylic and oil paintings, jewelry, gourd art, terrariums and several food products such as dry rubs and cookbooks from Kentucky chef and media personality Tim Farmer.
Many Frankfort and Franklin County groups and organizations are frequently on the lookout for meeting space, and, thanks in part to its moveable wall design, The Evergreen is proving to be a viable option. The friendly staff there can handle both small and large gatherings. One example of a larger event occurred a few months ago when the Frankfort Optimist Club celebrated its 50th anniversary at The Evergreen with approximately 75 members in attendance.
You may want to note that if your organization needs space for training or a presentation, and would like to utilize a venue with an onsite television screen, The Evergreen just might be the location for you, as they offer size-adjustable space that includes two large-screen televisions. Plus, they can provide food and drink for your event — either from their daily menu or from the variety of catering selections they offer.
One point Amy stressed is that she, her two sisters (Jenny Luscher and Cindy Luscher McCann) who serve as silent partners, and her mother strive to ensure that they don't duplicate products and services offered by other local businesses. "We are a unique business, and we want to complement and supplement other Frankfort establishments," Amy noted.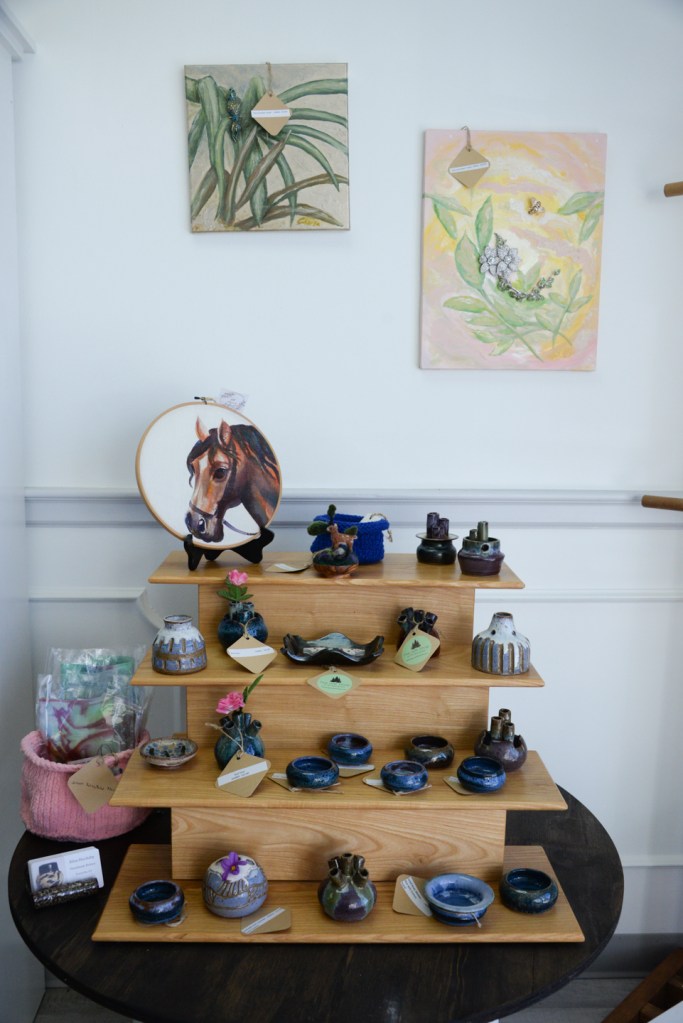 In addition to her business skills, Amy Luscher Smith is also a writer. In 2016, she was diagnosed with breast cancer, and had to endure two years of chemo and radiation treatments. In an effort to help other breast cancer patients, she wrote a book about her difficult journey — "My Faith Sparkles: Memoir of a Cancer Survivor." Her book is available on Amazon, and for every copy she sells, she donates another copy to a cancer patient, an infusion center, oncology office or support group.
This summer, The Evergreen plans to offer monthly reservations-only tea parties, complete with a variety of teas, sweets and savories. Amy stresses that children are most welcome at these teas. In fact, children are welcome any time at The Evergreen. She and Fran both view their establishment as a family-centric business, noting their own children and grandchildren are often there. Several of the younger generation even work in the café, serving as wait staff, dishwashers and doing some of the heavy lifting. As Amy noted during our interview, "The Evergreen is all about family."
Still, it's the café and baked goods that initially draws many of the patrons from beyond the Franklin County borders, including those who travel to 400 Evergreen Road from Waddy, Shelbyville, Lawrenceburg, Graefenburg and Louisville. Since opening day, two menu selections have stood out as favorites — homemade buttermilk biscuits and gravy, and Amy's Southern Chess Squares.
This writer can personally testify to how wonderful the chess squares are. I know I would certainly drive a considerable distance for some of The Evergreen's chess squares and a hot cup of coffee. These chess squares are so tasty that we've included the recipe in this issue.
Without question, providing Frankfort and Franklin County with a welcoming, family-friendly gathering place was a key motivational factor for Fran and Amy when they decided to open their business. Their sincere desire is for their guests to feel comfortable bringing their children with them and to enjoy an "at home" ambiance as they dine and shop. Both owners view their creation as "a place to gather and make new memories that will last a lifetime."
For more information, including the hours of operation and menus, visit www.theevergreenfrankfort.com, or their Facebook page. You can also call The Evergreen at 502-699-2950. You can also sign up for The Evergreen newsletter and receive information on events, early sign-ups, menu changes, artists, classes and more. Just email your name and address to info@evergreenfrankfort.com.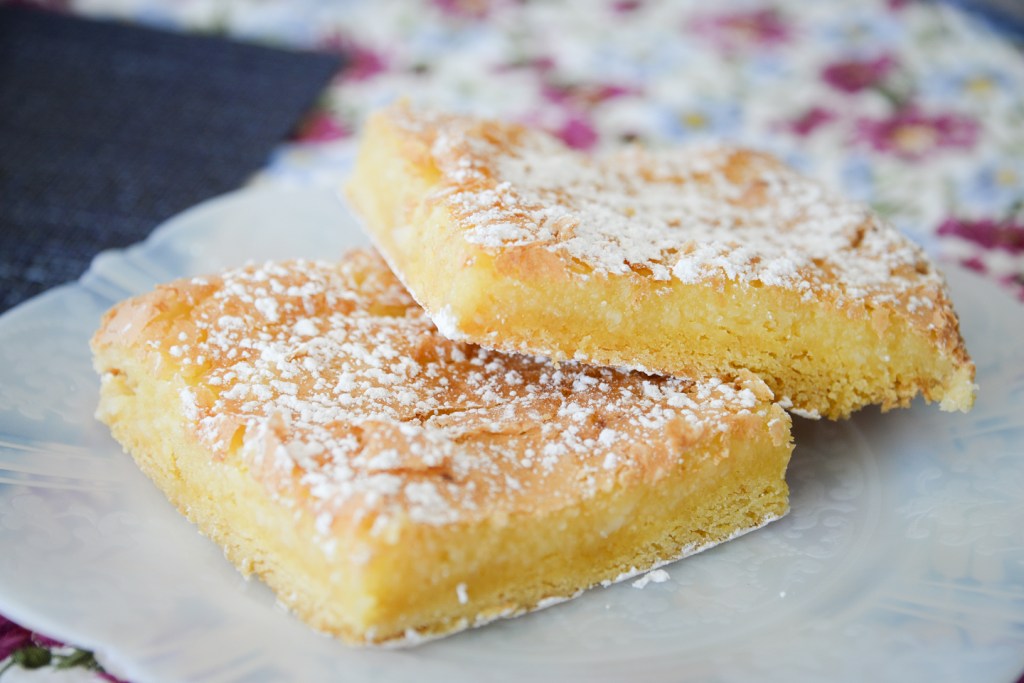 Southern Chess Bars
Amy's grandmother, Virginia Mae, made Southern Chess Bars for her grandchildren. "We fought over the edge pieces, since they are clearly the best part," Amy said. "When chess squares bake, the edges bake against the pan and caramelize a little, giving them a crunch. This is a simple recipe that folks can make at home. They must be loved by all, since chess squares and chess pie are our top sellers at the bakery."
Ingredients:
1 box yellow cake mix 9 (Amy uses Duncan Hines)
1 stick butter, softened
1 egg for the crust
3 eggs for the topping
8 ounces cream cheese, softened
16 ounces powdered sugar
1 teaspoon vanilla
Instructions:
Preheat the oven to 350 degrees. Line a 9×13-inch pan with parchment or aluminum foil and let it come up over the edge of the pan. This will help you lift the bars out later, if you want to cut them into pretty slices. Use butter or a non-stick spray to grease the pan, paper or foil.
To make the crust, combine the cake mix, one egg, and softened stick of butter together with a spatula, fork or your hands. Pat the crust down into the prepared pan. Rinse out and use the same bowl or in a separate bowl, mix together remaining eggs, cream cheese, powdered sugar and vanilla and pour over cake. You can do this with a fork or spatula, but a handheld mixer will get the lumps out best. Having softened cream cheese is the key to a good mixture.
Bake at 350 degrees for 10 minutes. Reduce heat to 325 degrees and bake for 45-50 minutes. The bars will sink in the middle after they cool. Let cool completely before cutting. Pop the chess bars into the freezer or refrigerator for 30 minutes or overnight, then lift them out of the parchment paper onto a cutting board.
With a large, sharp knife you can cut into clean squares. Place any remaining bars in the refrigerator in an airtight container between layers of wax or parchment paper.
Sprinkle them with a little powdered sugar before serving.