Elle Travis has lost 17 friends to overdose and suicide.
"It happens and it just keeps happening, and it has to stop," she said. "And, it won't stop until we have better programs and better education for the community that will reduce the stigma and offer better support for families who are supporting loved ones of addiction."
Through the Yes Arts program, Travis is doing just that. Serving as the executive director, she has made it her goal — and the program's goal — to "mobilize the power of community using arts to disrupt the cycle of addiction."
Yes Arts offers programming for everyone of all abilities from age birth through adult.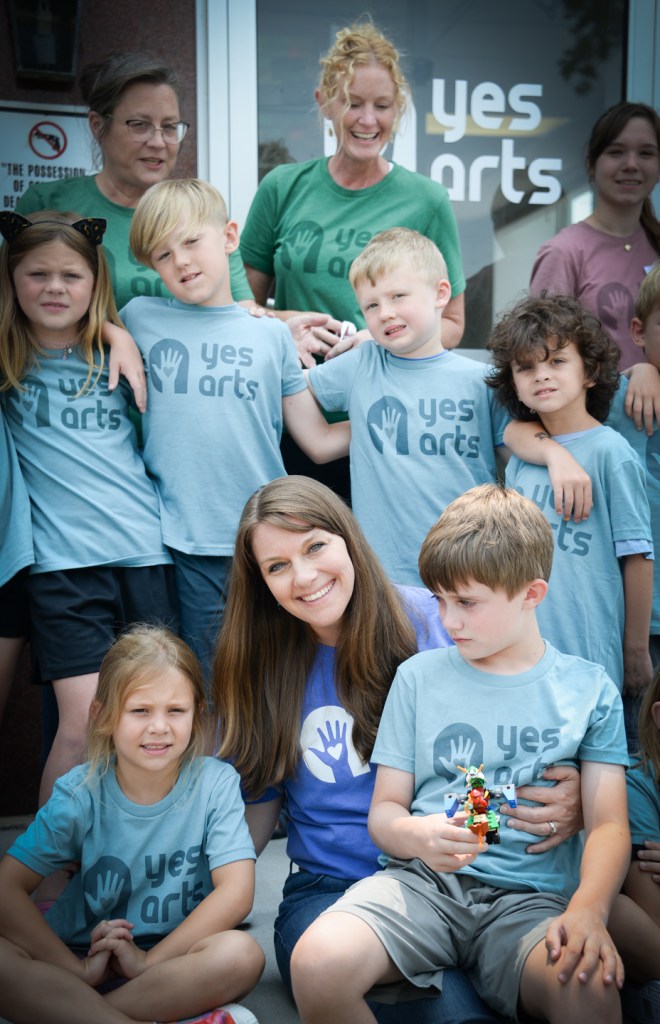 In the early stages, the program began as Hands Healing Arts, which came to fruition through a partnership between Doris Thurber, Joanna Hay and Jennifer Zingg. Thurber lost her daughter, Maya, to a heroin/fentanyl overdose in 2015 and decided something needed to take place to tackle addiction. The trio formed Hands Healing Arts and started working with women in the Franklin County Drug Court program using art as a tool for healing their addiction.
In 2018, Hands Healing Hearts became a 501(c)(3), and Amelia Berry was brought on board as the executive director. She received a grant to start a youth program and Yes Arts Youth was formed.
"It was a take on 'say no to drugs' and giving kids something to say 'yes' to instead of drugs," Travis said.
In 2019, the program was rebranded to Yes Arts and Travis took over while Berry went on to create the Just Say Yes program through the Franklin County Health Department. Just Say Yes follows an Icelandic model for youth drug prevention that has taken Iceland from having the highest youth substance abuse rates to the lowest, Travis said. That model involves providing youth with Yes Cards, which is $400 a year per student that can be used to pay for after school extra curricular programs such as sports, sporting equipment, art classes, dance classes and more. Yes Arts does accept Yes Cards. Yes Cards are distributed to at-risk youth by school counselors.
"Yes Arts today is the model provider of the Just Say Yes program," Travis said. Yes Arts also still has an adult program that works with women from drug court.
"We're working with youth who are at risk for addiction, including toddlers, by implanting protective factors into the life of these kids and families so they don't fall into addiction," she said.
There are after school programs and camps for kids, and art classes and therapy for adults.
"When kids come in we don't talk about drugs. We offer playgroups and caregiver-and-me style groups that allow for playing while providing a safe place for families to engage."
Each program has two or more adult leaders who have been background checked and trained in CPR, ACE (adverse childhood experiences), trauma informed care, and implicit bias and neurodiversity.
There are also seven to nine youth mentors who are high school students who are paid and trained.
"A lot of our mentors have lived experience," Travis said. "They are in programs designed for them to be peer role models. Kids can see themselves in them."
Travis herself has nine years of recovery.
"I'm leading with lived experience and an artist background," she said.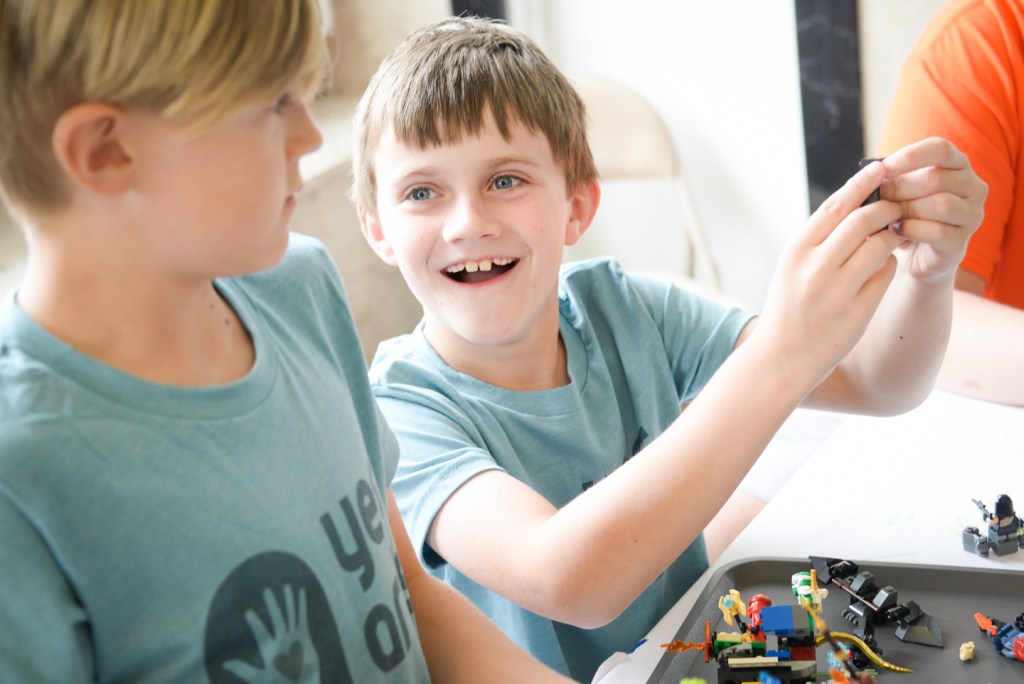 Travis is Kentucky peer support certified, credentialed through Kentucky Behavioral Health. She also holds a bachelor's of fine arts degree from Ringling College of Art and Design. She has 20 years of experience with youth development, supervisor experience from Completely Kentucky, experience in nonprofit management and strategic planning. She currently serves on the Franklin County Board of Health and the Franklin County Agency for Substance Abuse Policy board, and is on the steering committee for Just Say Yes. She also serves as the children's director at First Christian Church on Ann Street.
Yes Arts partners with more than 60 teaching artists who focus on teaching their specialty. They are not expected to provide care.
"The Yes Arts team provides an umbrella of support and we plug in the artists to lead instruction," Travis said.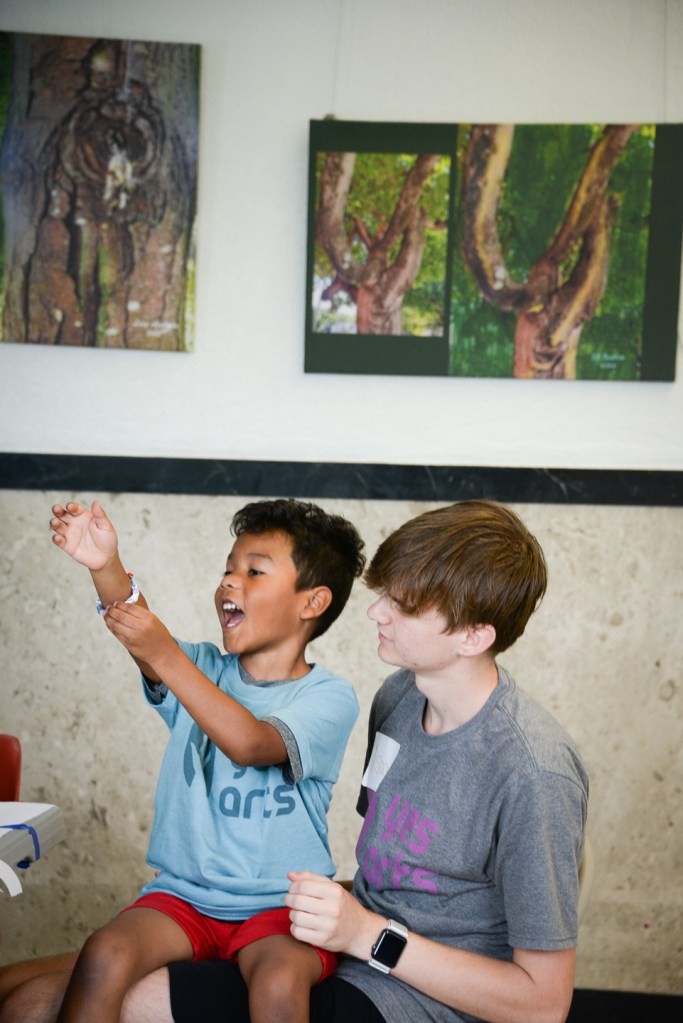 Along with providing art therapy for women in the drug court program, Yes Arts also received a grant from the Department of Justice that is being used to bring people from the drug court program together with Frankfort Police officers to "bring down barriers between them," Travis said.
"We are training police officers on implicit bias, microaggressions and sensitivity of people in recovery," she said. "These trainings teach officers how to know and to use the right terminology to be sensitive. We have had some officers come do art therapy."
Yes Arts, which is located in the old Frankfort Plant Board building at 317 W. Second St., also serves as a community art gallery with art from local and regional artists rotating quarterly.
"I wake up every day and I know I'm making an impact," Travis said. "To see the kids who I know who need this — this is exactly where they need to be. That hug I give them might be transformative … to know someone in the community loves them.
"The program leaders we have, the volunteers … It has been miraculous to see how interconnected the community has become.
"Yes Arts is designed to be a safe and inclusive space where we can all come to feel good. It's not just for kids who like art. Art is the tool being used because art is healing. The goal is to find something your child loves and to find friendships that can carry them through hard times and connect them to adult leaders who can be with them."
Elle is married to Pete Travis. They have two sons, Rhys and Lane.
To learn more about Yes Arts and to get involved, visit www.yesarts.org.