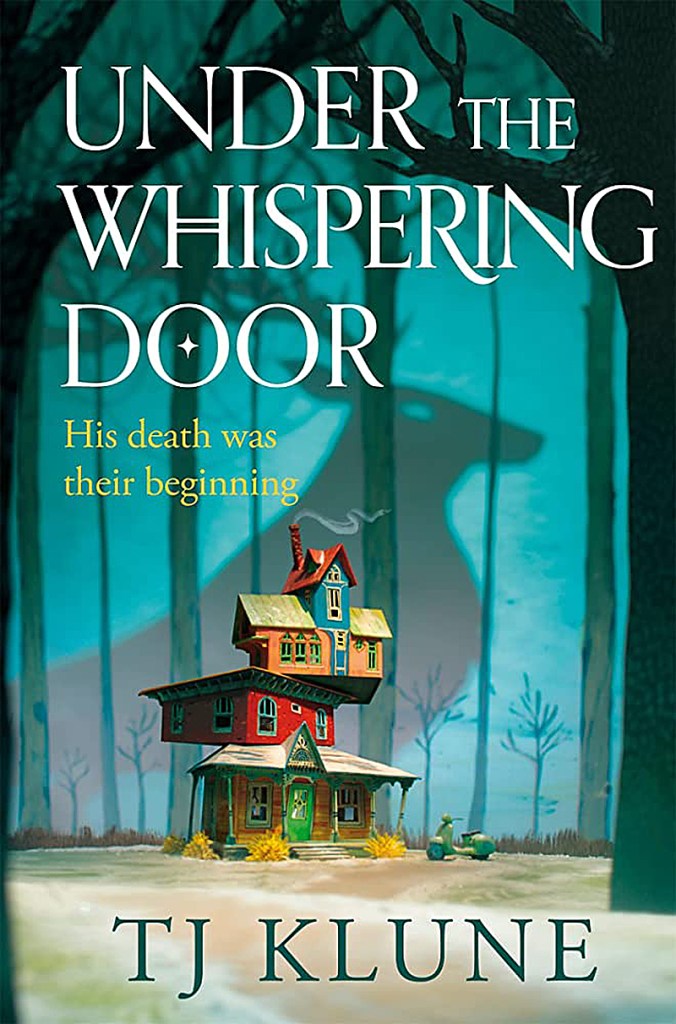 "Under the Whispering Door" by TJ Klune
In this unique adaptation of life-after-death, we follow a middle aged, calloused lawyer who, in what seems like a fever dream, succumbs to his untimely death only to wake moments later in sweats and flip flops — at his funeral. Wallace Price led a life of calculation, maneuvering those around him to fit his satisfaction for compliance. Because of this, Wallace lacks empathy, kindness and emotional awareness. But, in his death, Wallace discovers that life is short and death is irreversible. In the afterlife, there is only one direction — forward.
Guided by a reaper named Mei, Wallace is brought to a remote tea-shop called Charon's Crossing in the middle of a far-off forest. There, Wallace is accompanied by the tea-shop owner named Hugo and two ghosts — grandfather, Nelson and a dog named Apollo. Hugo and Mei work collectively to foster and transition souls through the attic door.
Of course, this isn't any ordinary attic, in fact, it is believed to be one of many entrances into a heavenly afterlife. Though this should seem appealing to most of the recently deceased, Charon's Crossing has had a reputation of handling severe cases in which souls are not only reluctant to accept death, but risk breaking the veil between the living and creating a cosmic imbalance. Wallace, having lived a life of routine, struggles to cope with his passing, leading him to spend days navigating all stages of grief with a particular interest in bargaining.
What Wallace doesn't know is that the timing of his transition is completely up to him. To force a soul into the afterlife is not the objective of Hugo and Mei. But, to linger past your welcome or attempt escape could bring unwarranted consequences by the mystical being that is the "Manager." Over the course of a few weeks, far beyond the typical stay for a ghost, Wallace slowly unravels his selfish image and begins to find himself in death. But, this wouldn't be a Klune novel without romance, mystery and unimaginable forces tugging at your heart strings. All of which Wallace encounters during his stay at Charon's Crossing.
TJ Klune explores the confusing reality of purgatory, interweaving the physical realm and that of what is unknown to the living. His ability to grip the reader's heart and take us all on a creatively woven story is unmatched. The further you read, the more tied you become to what Charon's Crossing has to offer. Almost as if you too are a spirit awaiting the inevitable. The difference is, Wallace doesn't have a choice — or does he? "Under the Whispering Door" is a soon-to-be classic tale of self-discovery, love, courage and sacrifice. Undoubtedly, this novel is in need of a special place on your bookshelf.
— Review by Dalton Bennett, Paul Sawyier Public Library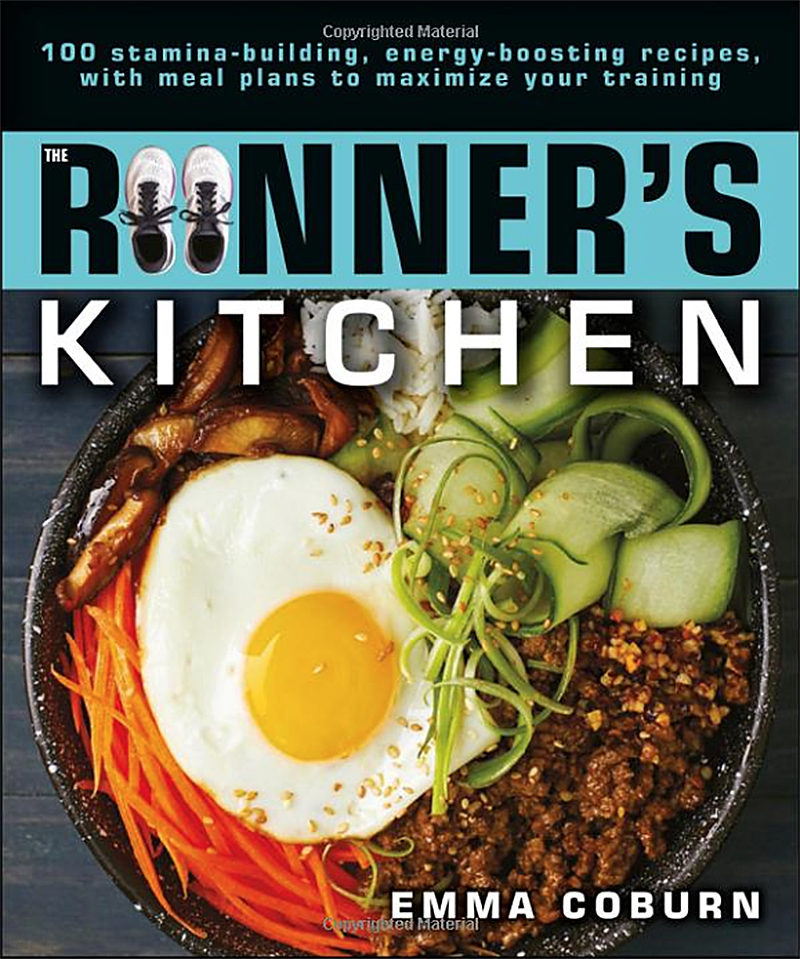 "The Runner's Kitchen: 100 Stamina-Building, Energy-Boosting Recipes, with Meal Plans" by Emma Coburn
Track and field athlete and two-time Olympian, Emma Coburn, has put together a great book of delicious recipes and sample meal plans that will help those interested in running to keep fit. What's great about this book is that Coburn promotes healthy and balanced eating, not that there are foods you should never eat, just enjoy in moderation.
The recipes are arranged the same as in most cookbooks along with the nutritional information, which is helpful. There are also some vegetarian and vegan recipes as well. Many of these dishes can be made and, most will never know, that they come from a cookbook written for athletes. Some especially appealing easy recipes include flatbread pizza, cinnamon cookies, Asian chicken salad, broccoli coleslaw and street tacos.
This book will be a great asset to those interested in running, aspiring to be a runner or for those of us out there who like to try new and different foods. Recommended.
— Review by Paul Sawyier Public Library staff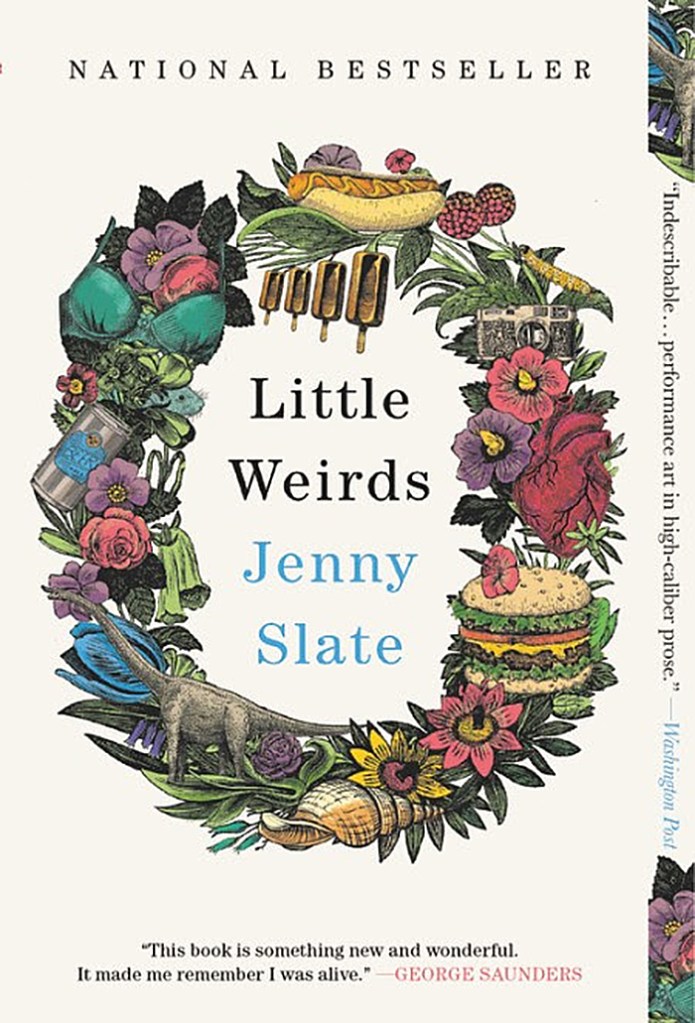 "Little Weirds" by Jenny Slate
When a friend wants to share a book with me, I'm cautiously skeptical, but also deeply appreciative. They believe that reading this book will enhance my life. When "Little Weirds" was presented as one of the "funniest reads" ever, my radar started its alarm. But the quote on the jacket from George Saunders sealed the deal — "This book is something new and wonderful. It made me remember I was alive."
Jenny Slate is an actress and a stand-up comedian. She has been in many movies, TV shows and the voice of many cartoon characters. Jenny is often described as "relatable, quirky, and authentic." And this book is all of those things.
In this collection of essays, reflections and meditations, Slate shares with us her take on the daily, mundaneness of life. But she does this with remarkable language and intimate descriptions. Is it a memoir or fiction? I was never certain but thought she has lived every one of these memories portrayed and survived them to poke fun at each.
Jenny asks, "Does the violin know about the cricket? Has a cricket ever lived in a violin?" "What if a moonbeam gets caught in my soup and I swallow it in a sip and then I always float a little bit off the ground because there is a moonbeam in my stomach?"
When Jenny picks two Meyer lemons from the tree outside her house, she asks herself "what will you do now with all of this tartness and all of this yellow?" In the middle of the night, she bakes a tiny tart and takes it the next day to share in the office. She had added just the right amount of sweetness to the sour to prompt conversation instead of mouths screwed up tight.
Jenny presents ordinary life difficulties in a way that breaks the mold. She will leave you "enlightened, moved and pleasantly puzzled."
Perhaps my friend was leading me to this advice from Jenny: "You dump your junk. After you dump it, you don't sort it in your mind. You dump your junk and you walk away."
— Review by Lizz Taylor, Poor Richard's Books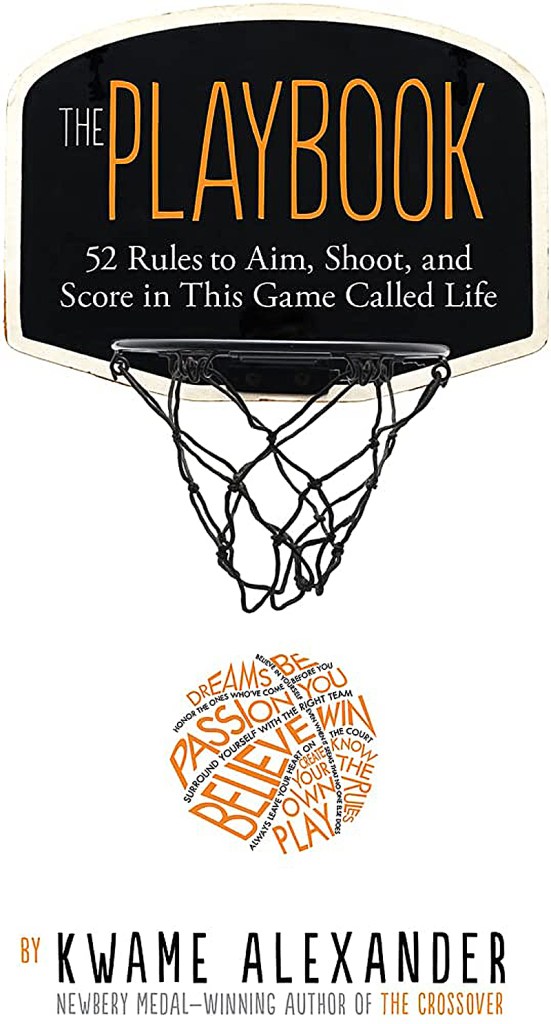 "The Playbook: 52 Rules to Aim, Shoot, and Score in This Game Called Life" by Kwame Alexander
Some people might have heard of Kwame Alexander as the Poet Ambassador of National Public Radio. He challenges listeners to submit their poetry on a designated topic, which he then fashions into an extended poem utilizing many viewpoints while creating a unified vision.
Some people might have heard of Kwame as the winner of the Caldecott, Newberry and the Coretta Scott King Awards for children's literature.
Harper Collins recently published "The Playbook," illustrated with photographs by Thai Neave, an ex-ESPN sports new anchor. Neave began his new career by shooting photographs of basketball hoops. He said in a YouTube video: "The more photos I took of hoops, the more beauty I discovered in them. Some were vivid and lively. Others hidden, lonely and abandoned." This book intended for middle school-aged children has numerous photos of kids at play, but also some major sports figures like Michael Jordan and Serena Williams.
Kwame uses basketball rules as a metaphor for life situations. For example, rule No. 19: "When you're hot, shoot. When you're not, pass. Champions hide their weaknesses with their strengths." Or, rule No. 31: "When you get benched, step up your mental game, get yourself ready to return. You might foul up, but don't foul out." My favorite is rule No. 52: "It might look like a long shot, but you'll never make it if you don't keep shooting."
For many, basketball is where they get noticed. But Kwame says when it doesn't work out, rebound and find your own path.
Kwame includes definitions of words such as focus, passion, tenacity without ever being heavy-handed, but adding to the overall positive tone of the book.
This would be a great book to give to any new graduate beginning another chapter in their life or anyone who needs a bit of encouragement.
— Review by Lizz Taylor, Poor Richard's Books