To create harmony in his life, Swagata Banerjee — more popularly known as "Ban" or "Dr. Ban" by his students at Kentucky State University — combines academia and art. On KSU's campus, he serves as a tenured associate professor of economics and finance. Off campus, he's a musician, songwriter, poet and executive producer.
"It's a good balance," Ban said.
Ban grew up in a musical household in India. His late father, Sukumar Banerjee, was a musician and artist, and taught art at a local school. His mother was also a teacher.
"My dad used to play music all of the time," he said. "Music was our food. Music is what we breathed and drank — that's how we grew up."
Ban said his brother, Gautam Banerjee, took quickly to music.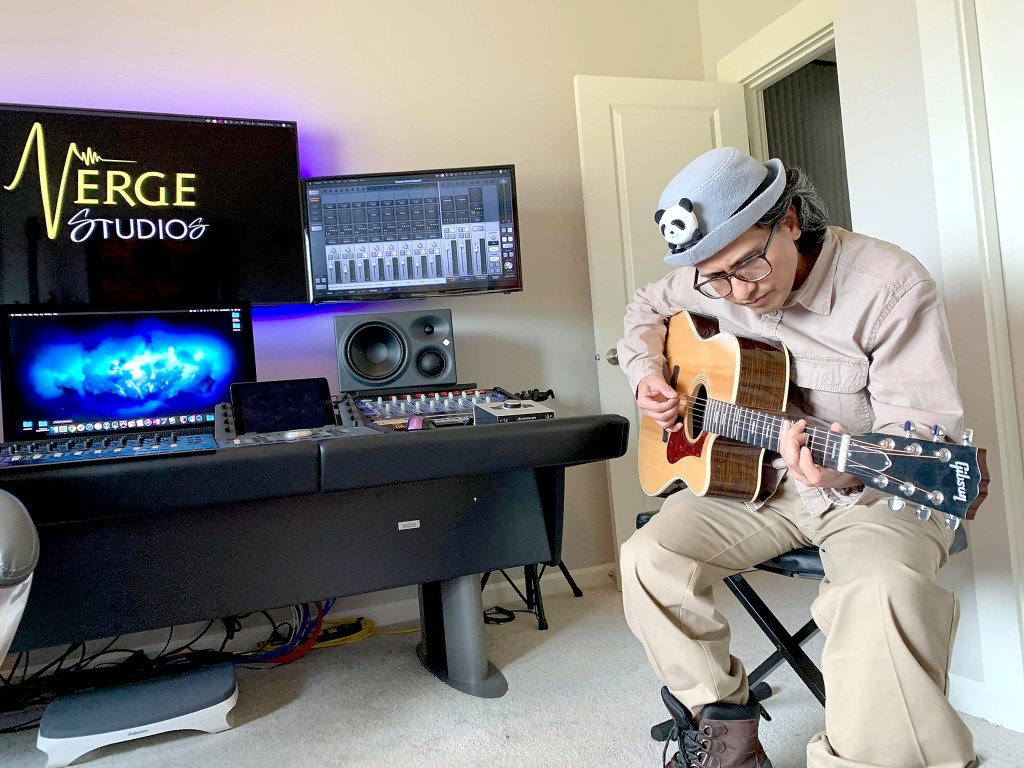 "He did music 100% of the time," Ban said. "It was easy for me to lean into that."
Ban loved to write growing up — a skill he learned in part from his paternal grandfather who operated a printing press in Calcutta, India, in West Bengal, and edited a magazine in Bangladesh — East Bengal. Ban wrote a lot of poetry and had his pieces printed in a poetry and short story publication. He also wrote political pieces and sports stories for newspaper publications. 
Eventually, Gautam began helping Ban turn his poems into songs.
"This practical training gave me the confidence and interest in writing lyrics instead of poetry," Ban said. Thus, this newfound confidence led Ban and Gautam to form their band, Ban Brothers, which is still producing music to this day.
One of their first major accomplishments was having a song they wrote for a soap company played in a radio advertisement in India.
"We would get up at 6:45 in the morning to listen to that soap commercial," he said.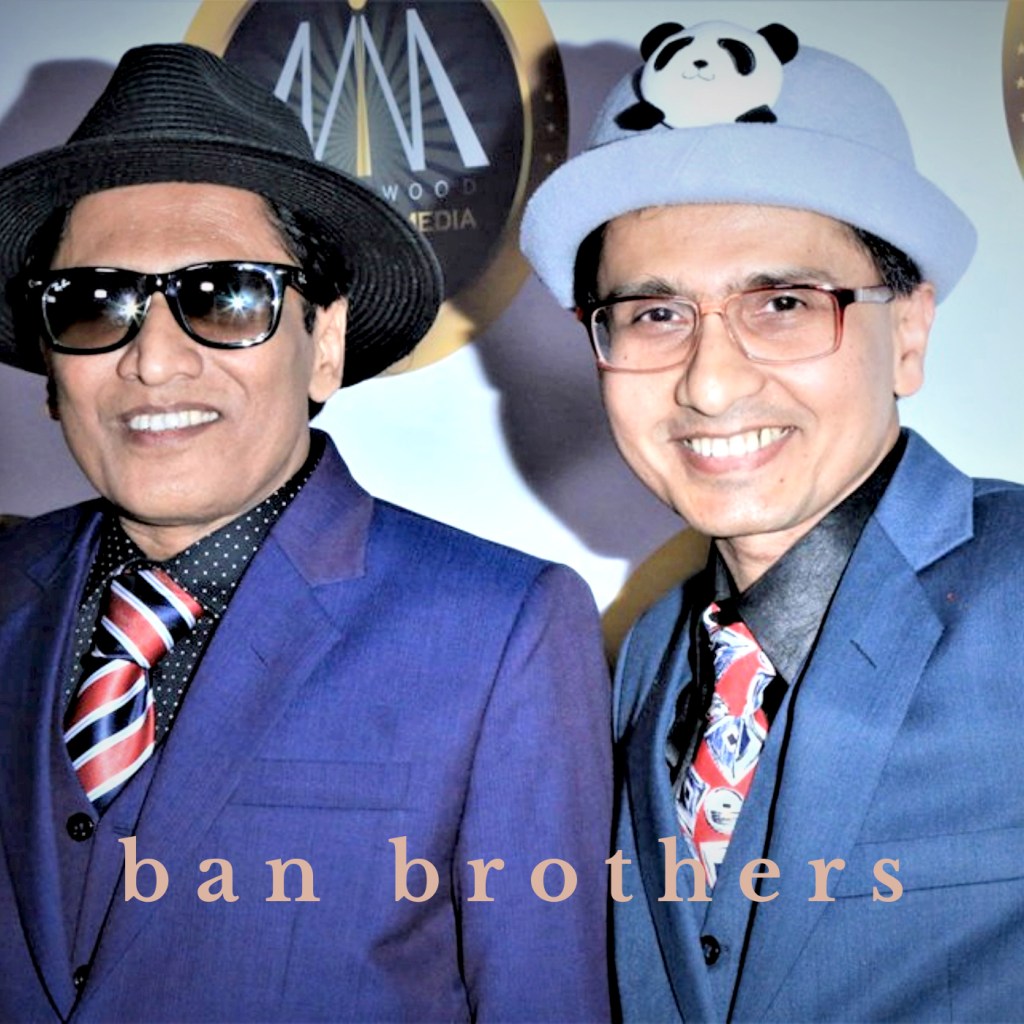 Most recently, they had a song picked up by a TV series called "Run The Burbs" on Canadian Broadcasting Corporation (CBC).
Ban said their non-English music is classified as World Music. It is Indian music with fusions from Europe and Latin America. They have created "indie/folk-rock/country-pop tunes involving musicians and music creators of the highest caliber including GRAMMY winners and nominees," Ban explained. Ban's other band, Global Horse, is described as a world-influenced folk-rock band.
Although Gautam still lives in India — because of technology — they are still able to collaborate remotely.
In October, Ban said they released the song "Phire Elaam," which had acoustic guitar played by a guy in the United Kingdom, the singer was from south India, and it was mixed and mastered by a guy in Mumbai who won the 2010 GRAMMY Award for the "Best Compilation Soundtrack for Visual Media" for the multi-Oscar-winning movie "Slumdog Millionaire."
"No one met," Ban said.
The song went on to win an award in the John Lennon Songwriting Contest.
Ban moved to the U.S. in 1996 after receiving two higher education degrees — bachelors and masters, both in economics — from Calcutta University in India. He earned two further higher education degrees in the U.S. — a masters in resource and applied economics from the University of Nevada-Reno, and a doctoral degree (or "Ph.D.") in agricultural economics from the University of Georgia in Athens, Georgia.
He has lived and worked in six U.S. states — Nevada, Georgia, Mississippi, Alabama, Wisconsin and Kentucky. Ban came to KSU in 2017.
While in Nevada, Ban realized quickly that he missed making music with his family back in India and he needed to find a musical outlet to keep balance in his life.
"I missed the music and began looking for an organization that could help me," he said.
He came across the Nashville Songwriters Association International (NSAI) organization. He started going to their workshops, but then decided to attend the University of Georgia in Athens to obtain his Ph.D. He looked for a NSAI chapter there, but one didn't exist, so he decided to start one.
"I went to Nashville and got trained in 2000," he said. He established a chapter of NSAI in Athens and it took off. He had several members and when he left the area, someone else took it over. He said the university even established a certificate program in music business. He also established the Mississippi Delta NSAI chapter when he lived in Mississippi.
"My style is folk rock and country," he said. "Nashville gave me a lot of structure for writing."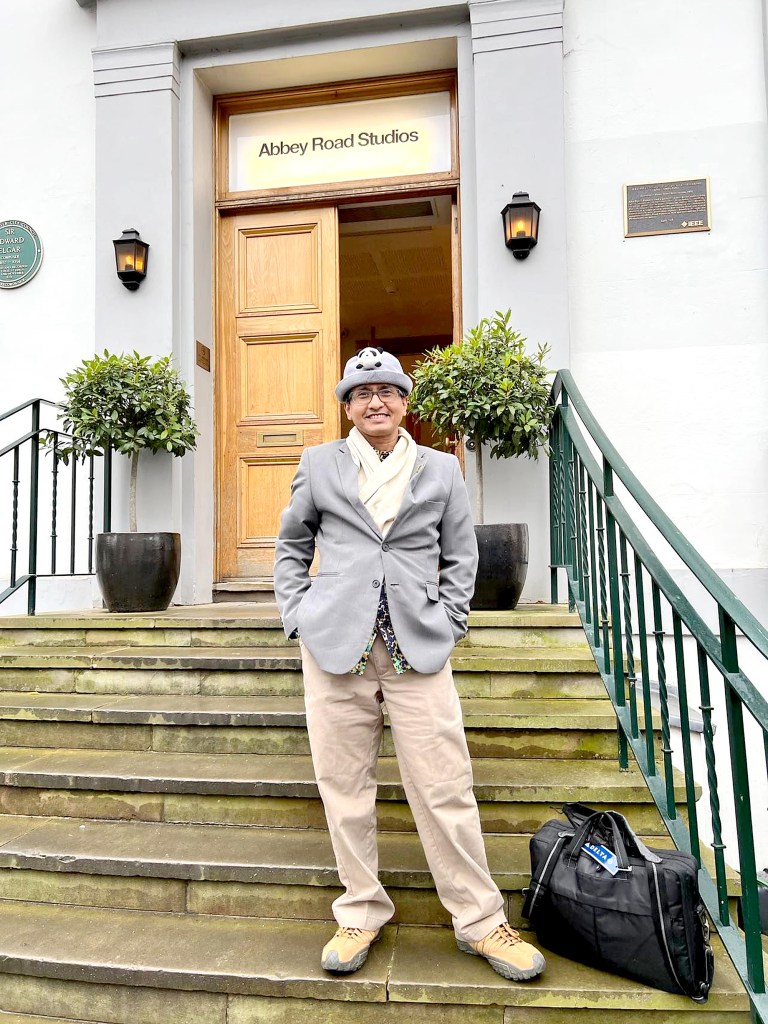 While in Athens, he founded and fronted as lead singer and rhythm guitarist in a world-influenced folk-rock band called Global Horse.
Ban continued to make music everywhere he went, until the pandemic in 2020 brought everyone, including those in the music industry, to a screeching halt.
"I felt really sad," Ban said. "Some of the artists I knew were rising stars … I saw them plummet. I reached out to them and asked if they needed help.
"Some of them were in bad shape and they were looking for money. I helped a few through Kickstarter(.com)."
On the list of artists he helped to raise money are his friends Christopher Tin, and Scott Oatley (Vân Scott) — the latter in return provided vocals to his song "Love Makes My World," which is yet to be released by Ban Brothers. He also helped raise money for Nini — a musician from Taiwan — who in return did a cover video for Ban Brothers' song "Dream High."
Tin's album, "The Lost Birds: An Extinction Elegy," which Ban was listed as an executive producer on, was nominated this year for a GRAMMY. The album, released Sept. 30, 2022, featured the British a cappella vocal group VOCES8 and the world-famous Royal Philharmonic Orchestra.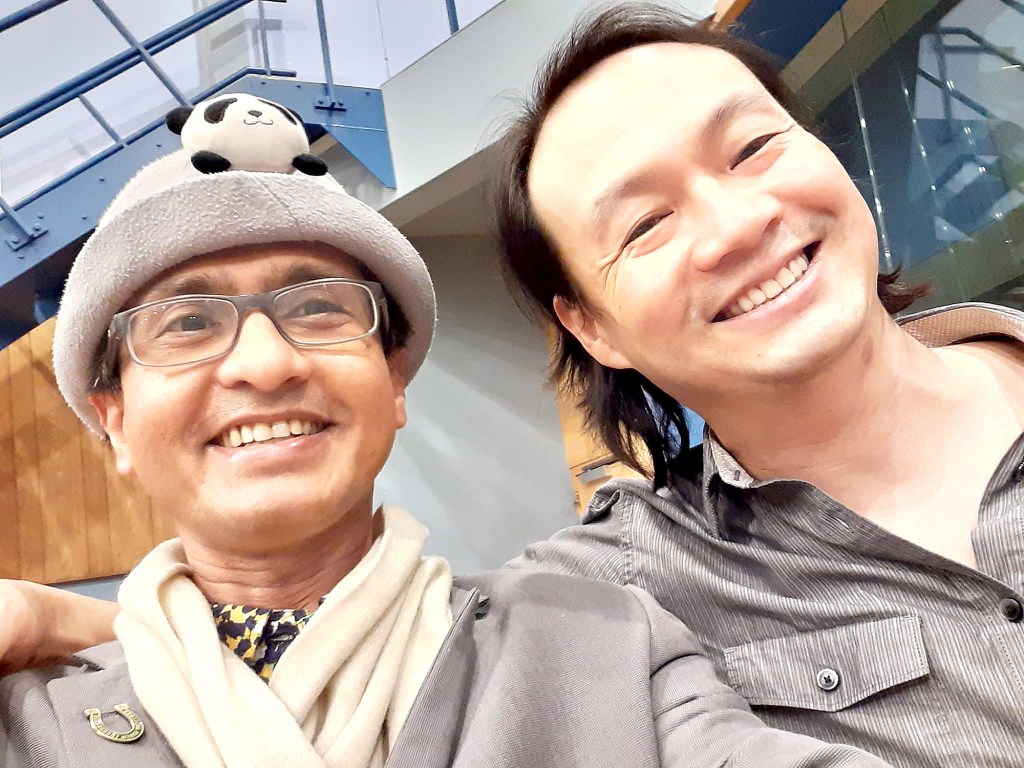 He was also listed as an executive producer on Vân Scott's debut album, "Almost Gone," which was released July 23, 2021. Scott is a Los Angeles-based singer-songwriter. He has vocal credits in more than 50 movies such as "La La Land" and TV shows such as on ABC's "Blackish," where he had a cameo appearance. He is also currently collaborating with the Ban Brothers on upcoming music projects.
As far as Ban's plans for the future, he and his brother will continue to collaborate on music projects in hopes to add to their accruing list of awards and accomplishments. Topping the list thus far are:
• Three nominations, including one win, in the Hollywood Music in Media Awards
• Two finalist awards in the John Lennon Songwriting Contest
• Eight recognitions including Executive Award, Artist Vision Award, Rising Star Award and Outstanding Legacy Award and Hall of Fame nominations from The Akademia Music Awards
• Four semi-finalist badges in the International Songwriting Competition
• One finalist certificate in the USA Songwriting Competition
• Seven silver medals and two bronze medals from Global Music Awards. 
"Most of our music is pure positive," Ban said. "The album we're working on ('Guiding Star') now is themed around hope, inspiration and love.
"My goal is to put it in the GRAMMYs."
To learn more about Ban and listen to his work, visit https://linktr.ee/banbanerjee.