It began by picking wildflowers with his grandmama along a country road in Owensboro. Ben Lee, owner of Benjamin's Flowers & Gifts, said he has had a passion for flowers and floral design from a young age. He remembers how he loved walking along the road near his home collecting Kentucky native flowers as a boy and then "making something out of them."
By age 15, he had a flower business called Ben's Cabin Creations, which he operated out of a cabin at his family home. "I got comfortable, then good at it (floral arranging) and it just spun off from there," Ben explained. After taking a high school course in floral design, he discovered that this was what he wanted to do as a career.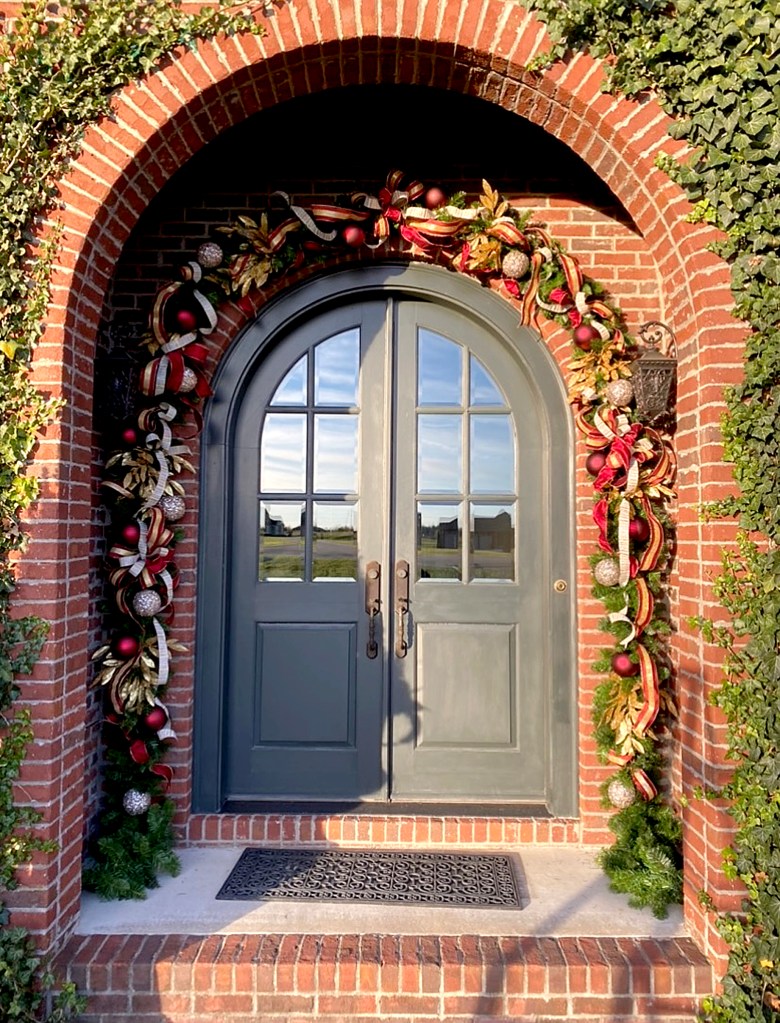 "It's what I've done all of my life," Ben said. "Flowers provide a gift of beauty and that makes me feel good about helping people during the highest points in their life, as well as the lowest points." The business supplies flowers for quite a few weddings and funerals, according to Ben. "You know, we have a part in every aspect of people's lives from birth to death and everything in between. I have so many wonderful customers here in Frankfort. I always wanted to have my own shop and this is the right time," he remarked.
Benjamin's Flowers & Gifts opened in January 2020. Ben said that the business "has just grown and grown." Ben is the floral designer and works alongside his partner, Mark Shelton, and two other part-time employees. The store has recently moved to 43 Reilly Road and will be decked out and ready for visitors for the holiday season.
Busiest time of year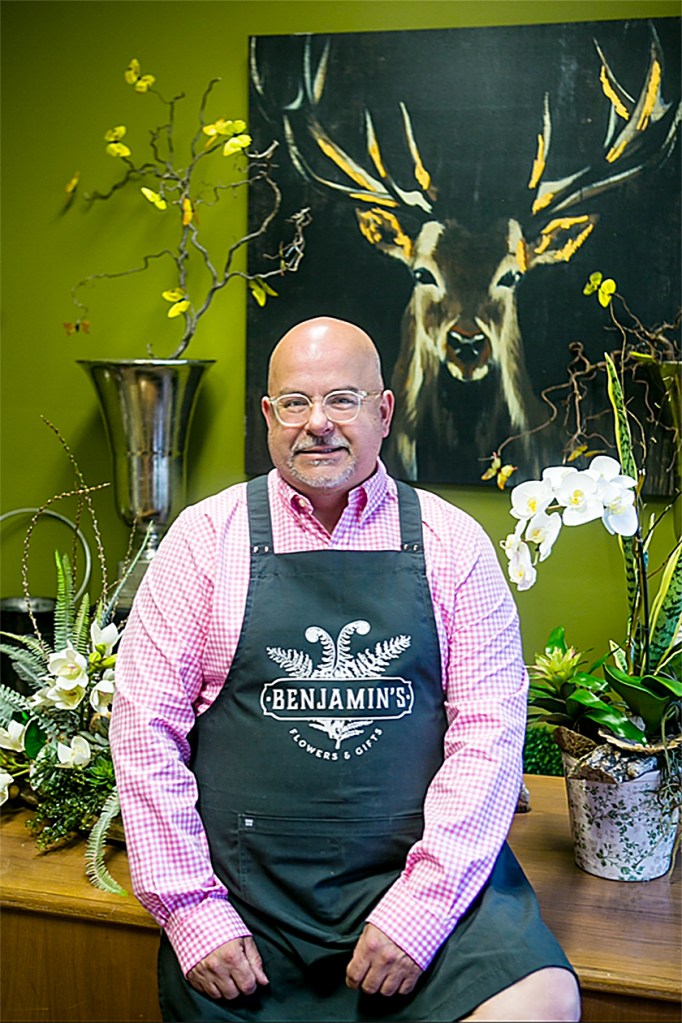 Ben said that Christmas is their busiest time of year. Besides designing floral arrangements and selling seasonal gifts from his store, when he has time, he also provides holiday decorating services to his customers.
"Sometimes customers like to bring us into their home and get us to arrange their décor in a different way," he explained. "Then other customers prefer a completely fresh look, so they buy everything new and have us decorate."
Ben enjoys blending his various clients' taste with his own. "I ask customers to have their tree up and lit. If I'm using their decorations, I tell them to get it all out and let me know if there's something they want somewhere special. Then, I just start doing my thing," he said smiling. "Every house is different — color schemes, special traditions. It's a wonderful creative outlet."
Ben explained that he mostly does interior holiday decorations. "In a couple of hours, I can usually do a nice tree, a mantle and a staircase. Then, after the holidays, we offer to come back and take it down for storage."
Tips for holiday decorating
Ben shared several handy tips for getting the most out of your holiday decorations.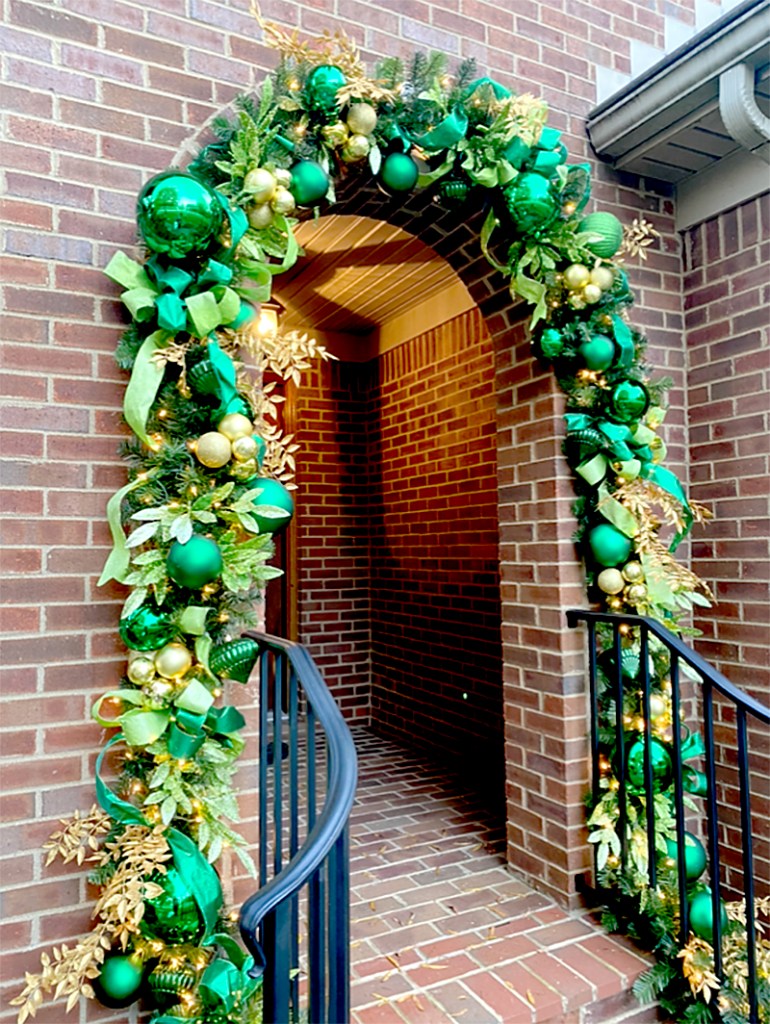 Ribbon: "A good wired ribbon is probably number one on my list to invest in. It makes great bows that hold their shape," Ben said. A self-proclaimed bowologist, he encourages you to mix your ribbons — at least two, if not three or four, types together," Ben said as he pointed out bows on wreaths in the store. "It just adds a little extra to the wreath or whatever you're decorating."
He also demonstrated how it's the perfect time to be "trans-seasonal." "You can buy Thanksgiving décor that matches what you have in your house — maybe an autumn pumpkin or gourd stick or a fall-colored ribbon added to a plant. Then, for the Christmas holiday, you just remove the autumn piece, swapping it out for something Christmas-related. "It makes it totally new for not a lot of money," he said.
Wreaths: Invest in nice quality wreaths. If you care for them from year to year, they will last a long time.
Garland: Live material dries out unless you decorate the week of Christmas or very close to your event. Ben prefers to use silk flowers and artificial materials for garlands due to their longevity.
Trees: For artificial trees, Ben likes pre-lit trees. "But, sadly, we have to know that there will come a day that the lights won't work," he said. "I just string lights over the nonworking lights because I know it's going to be covered with decorations anyway. I believe wholeheartedly that you can make an ugly tree really pretty," he said.
Storing your decorations: Don't smash your wreaths and bows in a box. Instead, put a garbage bag over them and then hang them on a wall in your storage area. Put your wired bows on a coathanger and cover them with a garbage bag before hanging them in a storage area.
Ben's holiday advice for decorating
Remember to purchase quality decorations. Don't take it too seriously and most importantly, remember the reason for the season. People tend to get caught up in the commercial aspect. Plan ahead so that you have plenty of time to enjoy family and friends.