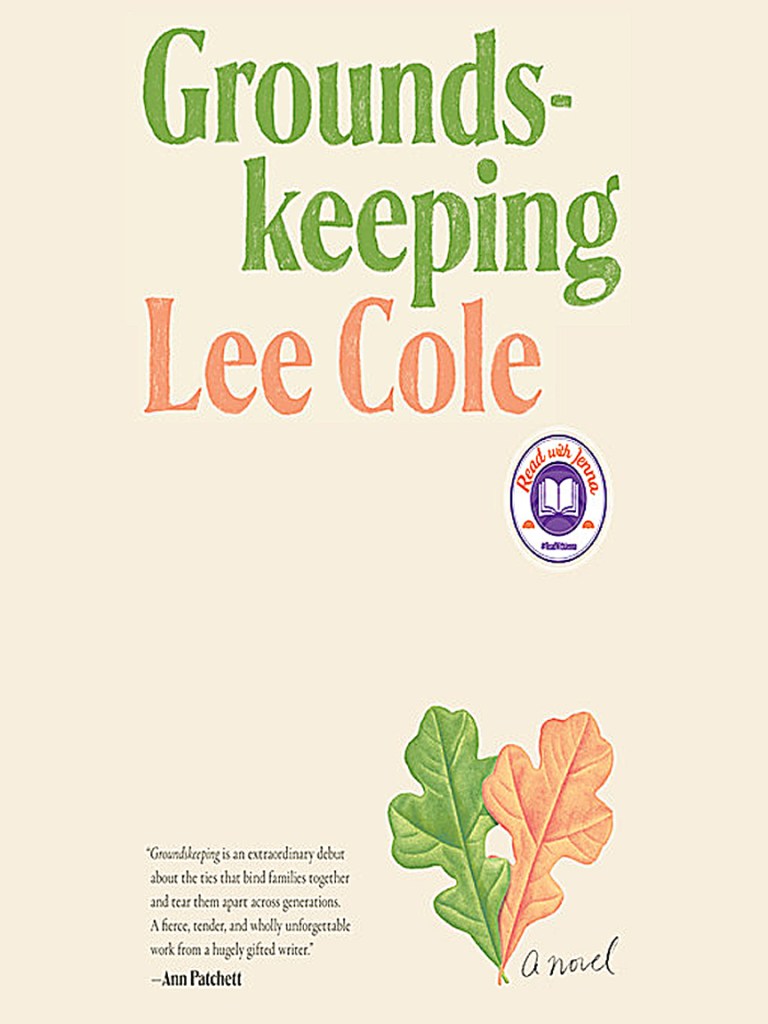 "Groundskeeping" by Lee Cole
In Lee Cole's debut novel "Groundskeeping" we are introduced to Owen Callahan, a 28-year old aspiring writer who moves back to his native Kentucky in the fall of 2016. After living a somewhat nomadic (and troubled) existence out west for several years, he moves into the basement of his grandfather's house in Louisville and takes a job with the groundskeeping department at nearby Ashby College. As an employee of the college, he is able to take one free course per semester, so he enrolls in a creative writing workshop. He soon meets and falls hard for Ashby's writer-in-residence, Alma Hadzic, a Bosnian immigrant and Princeton graduate with a career on the rise.
We follow Owen's journey of self-discovery in a post-election world rife with division. He questions his future and what a potential literary career could look like, all while struggling with what he calls his "perennial predicament." Is his identity inextricably linked to this place? In fact, the novel begins with the following words: "When I'm home, in Kentucky, all I want is to leave. When I'm away, I'm homesick for a place that never was."
Owen later goes on to express his "desire to both honor and criticize, to be of a place, and to merely be in it, as a visitor" as he attempts to share the world of his upbringing with an often judgmental Alma.
As the story continues to unfold, we witness the ebb and flow of the relationship between Owen and Alma. Just as they seem to have fallen into a comfortable, even happy, routine, a light is shone on the stark differences between their backgrounds when the couple visits their respective families in rural Western Kentucky and Alexandria, Virginia. Are they simply too different to make it work? Or, do they have more in common than they originally thought?
Even if they can get past these differences, will the ambitions and insecurities of two young writers be insurmountable? In-depth explorations of class differences, religion and identity keep the reader engaged, all building to an unexpected conclusion.
Readers should be forewarned that Cole does not use quotation marks in his dialogue, which takes some getting used to.
Lee Cole was born and raised in rural Kentucky. A graduate of the Iowa Writers' Workshop, he now resides in New York. "Groundskeeping" was selected as a Today Show #ReadWithJenna Book Club Pick.
— Review by Diane Dehoney, Paul Sawyier Public Library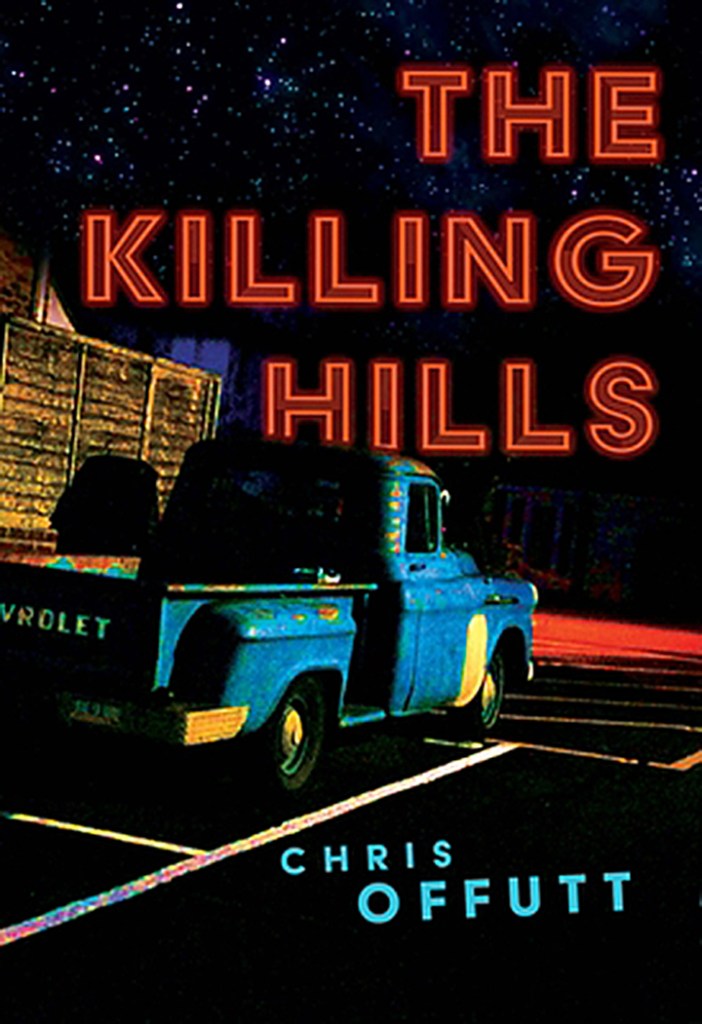 "The Killing Hills" by Chris Offutt
Kentucky author Chris Offutt was born in Lexington and raised in Morehead giving him particular insight into the culture of Appalachia. This insight shines throughout this novel, a crime fiction thriller, the first of the genre for Offutt. The book begins with a woman, lying dead in a patch of ginseng. The old man who finds her thinks, "It's a beautiful place to die," digging up the "seng" and leaving before the body is discovered by someone else and all the ginseng trampled.
Linda Hardin, the county's first female sheriff, faces pressure from local politicians powered by big coal money to call in the FBI. Not sure why that is, she asks her brother Mick, combat veteran and Army CID, to unofficially investigate the murder.
The "who" of this "who done it" is quickly uncovered. The "why" is where the story unfolds and what Chris Offutt does best. We are drawn, not so much into the mystery, but into life in the hollers as Mick tries to distinguish between the lies and truths while gently navigating the intricacies of a clannish community.
As in his other writings, whether they are fiction or nonfiction, Offutt explores the profundity of simple lives, hard times and complicated circumstances.
— Review by Karyn Collins, Paul Sawyier Public Library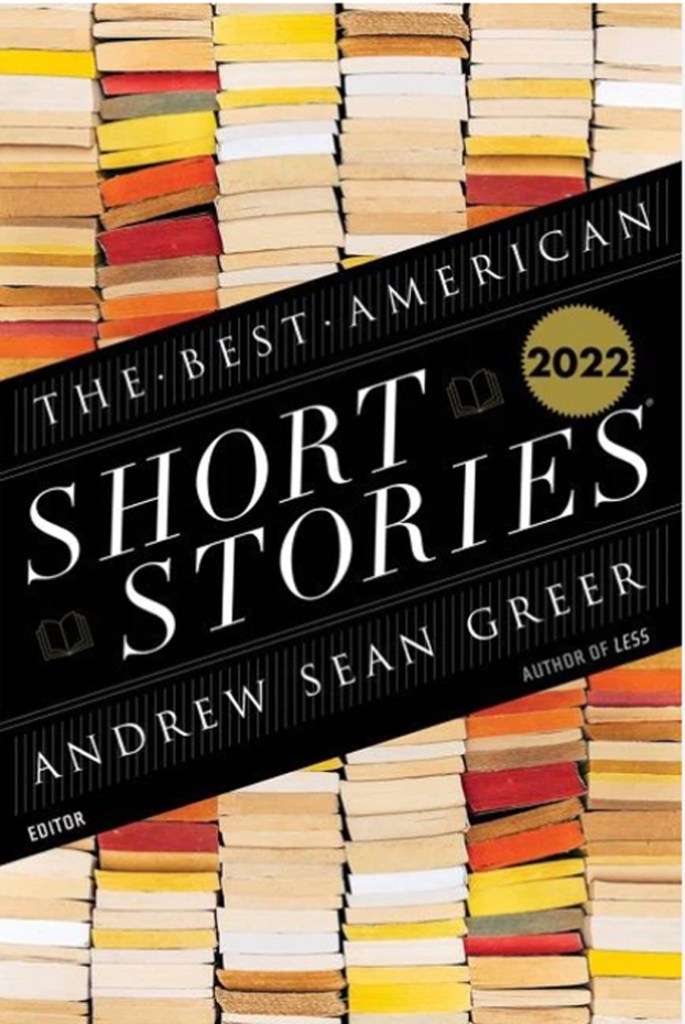 "The Best American Short Stories 2022," edited by Andrew Sean Greer
Andrew Sean Greer is a Pulitzer Prize winner and the author of the novel "Less," described by critics as brilliantly funny, someone who can "write sentences of arresting lyricism and beauty." So, I was excited to learn that he would be the editor of the 2022 collection of 20 short stories.
The qualifications for this anthology are that the stories must be published between January 2021 and January 2022. They must originate in an American or Canadian periodical, by writers who have made the United States or Canada their home, and are not excerpted from an existing novel.
Over the years, I have looked to this anthology for new voices as well as shorter fiction from established writers that I haven't read. This year's collection includes named writers such as Alice McDermott, Gish Jen and Karen Russell.
I knew there would be references to COVID in some of the stories, one referring to a Zoom homework session for a student, another that concerns the terror and grief of the first few years of the pandemic. One about a mother and young son, who go to Legoland in Denmark, even though the boy isn't interested, but finds the wild nature of the Vikings fascinating. The mother gets the virus and her son must take care of her. Then their roles are reversed when he gets sick.
Because the stories were ultimately selected by Greer, I had hoped for a collection of humorous stories, but as he explains "sometimes the only liberating way to tell a hard story is with humor." Thinking that humor is an easy way out, he explains that it is more difficult when one is "going through pain and into something else."
Ultimately, a few of these stories will be enhanced by their authors and further developed into novels. And, when I read those future novels, I will remember their humble short story beginnings. This collection is Greer's announcement that "the American short story is alive and thriving."
— Review by Lizz Taylor, Poor Richard's Books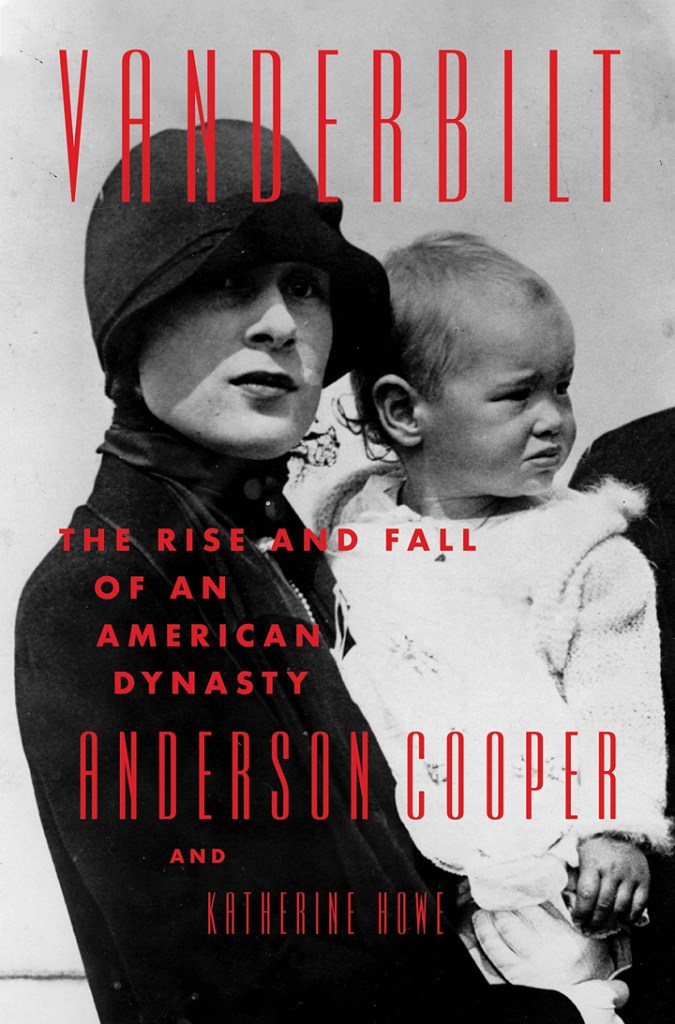 "Vanderbilt: The Rise and Fall of an American Dynasty" by Anderson Cooper and Katherine Howe
Curious about the rich and famous? Can money truly buy happiness?
Anderson Cooper's book of the Vanderbilt family will answer all your questions while revealing the truth about the efforts to build the empire and the recklessness that brought about its downfall.
Cornelius "Commodore" Vanderbilt was the fourth son of a large Dutch immigrant family in the New Netherlands. Beginning with one boat, he competed against Robert Fulton for trade on New York's waterways. Fulton had a monopoly but Vanderbilt sailed under a flag that said "New Jersey Must Be Free!" He hired Daniel Webster to argue his case before the Supreme Court, where they were successful in establishing the earliest interstate commerce laws.
When the Commodore died in 1877, he was the wealthiest man in the United States. He built a reasonable size house for his family and at the request of his wife he donated $1 million for the establishment of a college for higher education in Nashville, which became Vanderbilt University.
The heir of the next generation was William Henry Vanderbilt, who was also able to double the Vanderbilt fortune. However, the fortune turned when William's son, Cornelius Vanderbilt II was appointed to manage the family's business. Cornelius built the largest private home in New York with 154 rooms, plus The Breakers, a summer retreat mansion in Newport, Rhode Island.
Each successive generation parted with their wealth by building even bigger mansions, hosting extravagant parties for 400 of their closest friends, plus the lavish European vacations and the divorce settlements.
Gloria Vanderbilt, Anderson Cooper's mother, was the last heiress of the Vanderbilt fortune. She was most widely known as a fashion designer, but her childhood was one custody battle after another resulting in the "trial of the century," where her maternal aunt divulged all the scandals revealing Gloria's mother unfit for custody.
If you ever thought your family was outrageous, the excess of the Vanderbilts will make you reconsider your heritage. The Vanderbilt story clearly illustrates the triumphs and tragedies of the American tycoon era.
— Review by Lizz Taylor, Poor Richard's Books