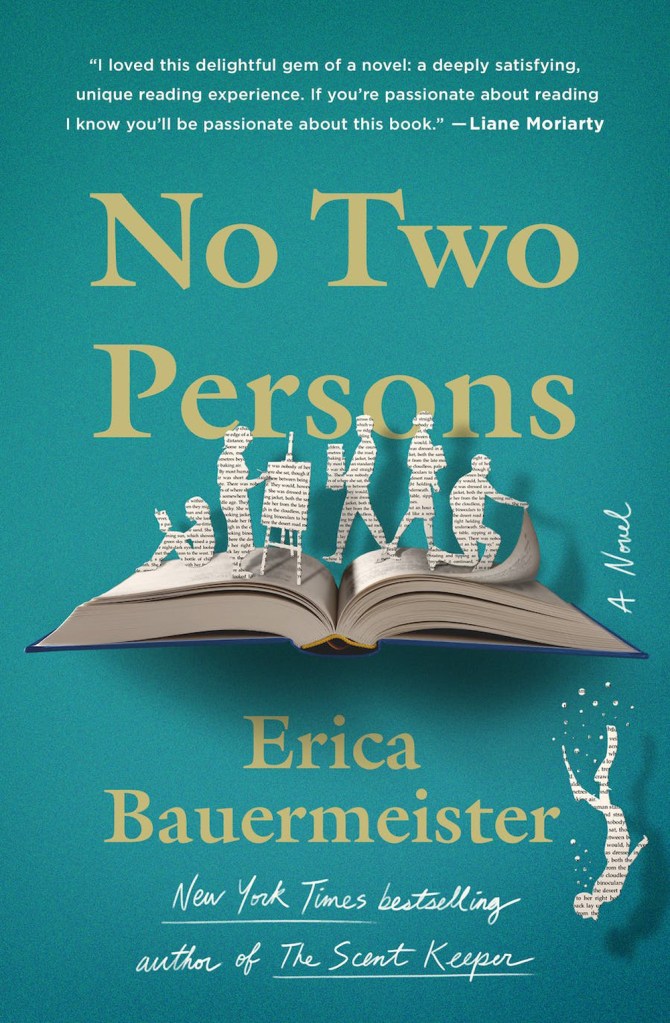 "No Two Persons" by Erica Bauermeister
Some authors utilize the same formula for every book they create. It might begin with a horrific murder, an intellectual detective, and the unraveling of the mystery. I could name numerous writers that follow this pattern. Perhaps, you read one or two but then it becomes too predictable. However, there are many other noteworthy authors where the book they were writing changed them, forcing them to think differently than when they first conceived their work.
Erika Bauermeister begins this novel with a quote from Madame Swetchine, "No two persons ever read the same book, or saw the same picture." In the book world, it's been said that "not every book is for everyone." What appeals to one person does not necessarily appeal to everyone.
The story begins with Alice, the author of a book. She loves words. She has been a reader who escaped into books and the lives of the characters often. Alice has suffered an unknown tragic loss but directs her grief into a novel called "Theo."
Alice encounters a writing professor who supports her talent. Her mentor tells her, "We're all caretakers of the stories, Alice, writers are just the lucky ones that get to know the story first."
Alice, the author, is the first character of the book, but we hear about the book from Lara, Rowan, Miranda, Tyler, Nola, Kit, William, Juliet and Madeline. All these people read the book, have a unique experience and relationship to Theo's story, and their lives are changed.
In the second chapter, we are introduced to the reader at the literary agency who has received "Theo" in the slush pile the agency sent her to review. Typically, the agent would read the first chapter and toss the book aside. But, as we learn the agent's life story, she develops significant connection to Theo compelling her to read the entire book in one sitting. Lara recommends "Theo" to the head of the agency saying she found "the needle in the haystack."
"Theo" has now been published and the contract for an audio version of the book is awarded to a failing actor who is seeking an alternative career using his acting talents. Because of Rowan's own disappointing career, he connects with Theo's story and wants the world to experience Theo via sound, the pace of the words and the breaths in between the words.
There is a chapter about Kit, the bookseller, who encounters the author in the shop and coaxes her to autograph the store's copies of "Theo." We frequently see authors in Poor Richard's and this encounter seemed very realistic to me.
A book within a book is a rarely utilized technique. One story, nine readers and 10 lives that are changed forever by reading a book. This was a deeply satisfying read!
— Review by Lizz Taylor, Poor Richard's Books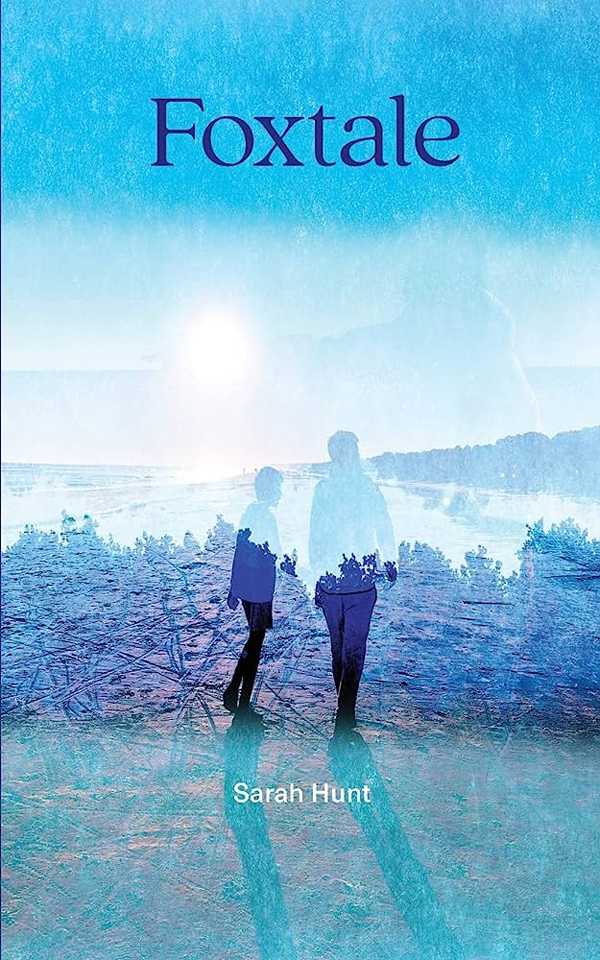 "Foxtale" by Sarah Hunt
Do you recall the waiting room of the doctor's office with all the many magazines to pass the time? For kids, there was always the "Highlights for Kids" that grabbed my attention. Occasionally, there might be a copy of the company's magazine for older readers called "Stone Soup."
"Stone Soup" offers an annual book contest to young writers, 14 years and younger. Sarah Hunt, of Frankfort, was the winner of the 2021 Stone Soup Book Contest. Being a winner meant her novel, "Foxtale," would be published in book form by the magazine. The book was released in November 2022.
Since then, "Foxtale" was selected as a finalist for the 2023 Indie Book Award, the largest international awards program for indie authors and publishers. Hunt was honored at the awards event in Chicago as one of five finalists in the category "Young Author Under the age of 25."
Hunt began writing her novel when she was 12, and spent a year and a half re-writing and editing before her contest submission.
The story centers on a young teenage girl, Tabby Fox. She lives on Earth in the year 2119. The climate of the planet is so horrendous that rain falls in "blackish rain drops." The planet is close to its sixth extinction. Living quarters are built as high off the ground as possible where the pollution isn't quite as toxic.
Tabby lives alone with a three-legged dog she adopted called Puck. Her life is a monotonous grind of work, eat, shower, repeat.
But, then the government seeks out Tabby to train for a mission to rescue a valuable android from another planet. While learning the skills for her mission she becomes aware of information which forces her to be concerned for her own life. But who can she trust?
Hunt attends Frankfort High School and lives with a menagerie of pets along Elkhorn Creek. Storytelling is a long Kentucky tradition, and Hunt's writing qualifies her to join some notable names insuring Kentucky continues this transfer of folkway pattern from one generation to the next.
— Review by Lizz Taylor, Poor Richard's Books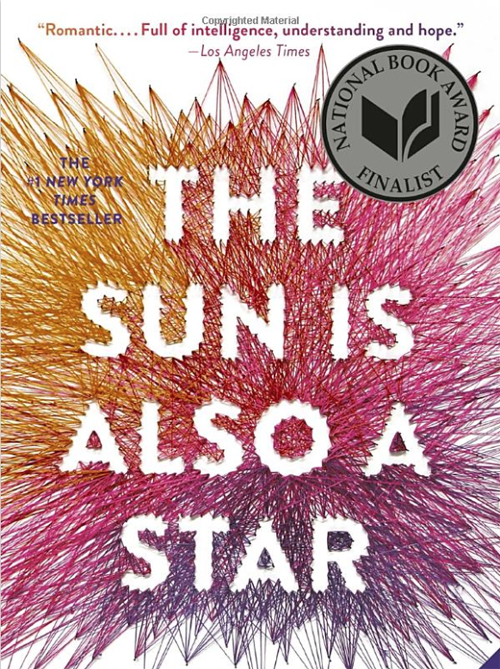 "The Sun Is Also a Star" by Nicola Yoon
"The Sun Is Also a Star" revolves around two teenagers in New York City — Natasha and Daniel. Natasha is an illegal immigrant from Jamaica, currently living in Brooklyn, who is trying to stop her family's deportation. Daniel, the son of Korean immigrants from Harlem, is trying to get into Dartmouth.
The day before their deportation to Jamaica, Natasha pleads their case in the immigration office.
Simultaneously, Daniel is preparing for his college interview in hopes of fulfilling his parents' expectations of excellence.
Natasha and Daniel end up running into each other. They start talking, and Daniel mentions a love experiment in which couples ask each other a series of intimate questions and then stare into each other's eyes in silence for four minutes. Natasha, while skeptical, agrees to begin this experiment by answering the questions, while waiting for her family's case results.
Daniel and Natasha complete the last part of the experiment right before Natasha gets deported. As the time draws to a close, Natasha tells Daniel she loves him. Tearfully, he replies and tells her that the experiment was successful.
This YA novel does a great job of touching on immigration, parental expectations, interracial relationships and young love. It describes the adversity and struggles of young adults and having to pursue your own future in the midst of it. It gives a small look into the realities of the hardships that young people and young love may face.
— Review by Madeline Bruckman, Paul Sawyier Public Library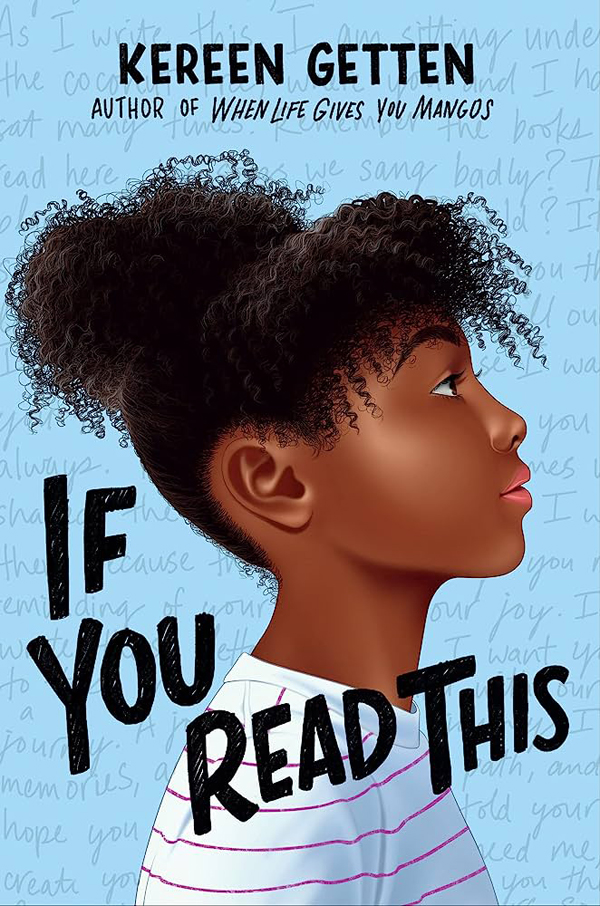 "If You Read This" by Kereen Getten
Protagonist Brie goes on the adventure of a lifetime in Kereen Getten's "If You Read This."
Brie receives an amazing gift on her 12th birthday — a box of letters written by her mother, Dee. The letters, written within her last days leading to her death, promise adventure and a wondrous secret. All Brie must do is travel to the "place where summer never ends." To find it, Brie must battle pink birthday dresses, petulant adults and a reticent father who seems to care more about her grades than her feelings. But the greatest battle of all is the one Brie faces with the anger, shame and guilt she feels about her mother's death. Yet, with the help of offbeat family members, unwavering friendship, and just a little bit of island magic, Brie learns that grief is a key that can both lock doors and unlock them.
"If You Read This" is full of summertime fun. Getten's colorful prose bring life to Brie, her family and friends. Brie and her besties, Smiley and Femi, felt like girls I would have hung out with as a child. Brie's plight is relatable, as she copes with loss and pubescence in a world full of adults who don't seem to understand her. Of course, it probably helps that she lives in a beautiful Jamaican setting, full of coconut trees, sunny beaches and nights full of stars. "If You Read This" is a perfect summer read for any tween looking for a cozy island adventure.
— Review by Alex King, Paul Sawyier Public Library