Any kind of body is a dance body, according to Amanda Whites, owner of Kentucky Dance Academy, who is working to break down barriers in the dance community.
"Dance can feel very elite and inaccessible to so many people," she said. "To enjoy dance, you don't have to fit in this mold."
Whites said her dance studio doors in the basement of the old Good Shepherd Catholic School on Wapping Street are open to everybody regardless of their age, gender, race or disabilities.
"I encourage any shape and size," she said. "If you have a body at all, that's a dance body. We give kids space exactly the way they are."
In an effort to do away with some of the stringent dance rules, Whites is accommodating people with disabilities, non-traditional hairstyles and even non-traditional dance clothes.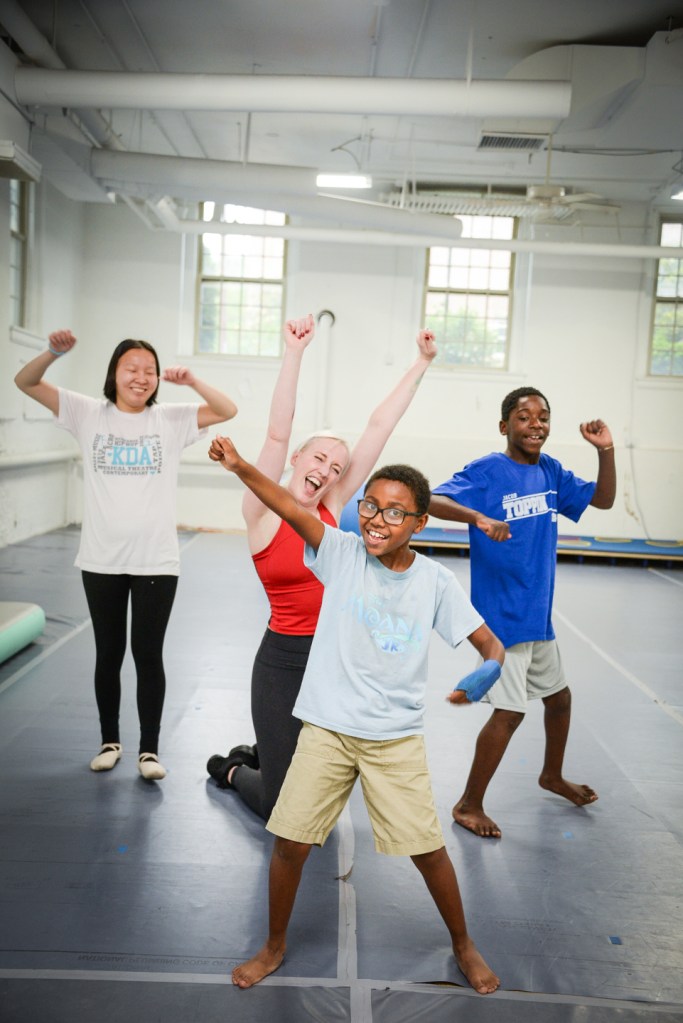 "We've been moving away from pink tights," she said. "We changed our dress code. Tights and shoes should match the color you are."
Whites also said that she's had a handful of children that identify as non-binary who she is accommodating.
"In the ballet world in particular, it is so structured and expectations are so rigid," she said. "I'm hopefully slowly dismantling pieces of that. It's changing, but it's slow. It's not fast enough for me."
Whites is a classically trained ballerina having danced since she was 4 years old growing up in Lawrence County.
"At 4, I announced to my parents that I was a ballerina," she said. "I danced in Ashland starting at just once a week and I loved it."
In high school, her family moved to Frankfort where she attended Franklin County High School. She graduated in 2007. Throughout high school, she danced at studios in Lexington.
After graduating, she moved to Pittsburgh where she danced in the Pittsburgh Ballet Theatre before getting a job in Nashville with Dance Theatre of Tennessee.
In 2012, she moved back to Frankfort and danced with Lexington Ballet for a season before having to quit because of knee injury.
"I had a couple of knee surgeries on my right knee. My connective tissue on the outside of my knee was pulling my knee out of alignment. My knee would get stuck. After the surgeries, there was less pain, but ballet is so demanding. It was such a level of pain that I couldn't handle a full ballet schedule."
Back in Frankfort, Whites began teaching dance at Frankfort School of Ballet and at other studios in Lexington and Bourbon County.
"I taught everywhere, but I felt like I wanted the freedom of owning my own company," Whites said. "I wanted to direct everything and have my hands in all of the things."
In 2018, she started Kentucky Dance Academy. She offers classes for children 18 months and older.
"My 18 month old class is my youngest class. It's called Me and My Grownup. It's usually their first classroom experience."
For 3-5-year-olds she offers Tiny Twirlers. The 6-7-year-old classes are considered beginner dance classes and the 8-year-old and older classes is the pre-professional division. Those classes teach a variety of dance styles including ballet, tap, dance, jazz, contemporary, theater dance, acrobatics and hip hop. She also offers a special needs dance class.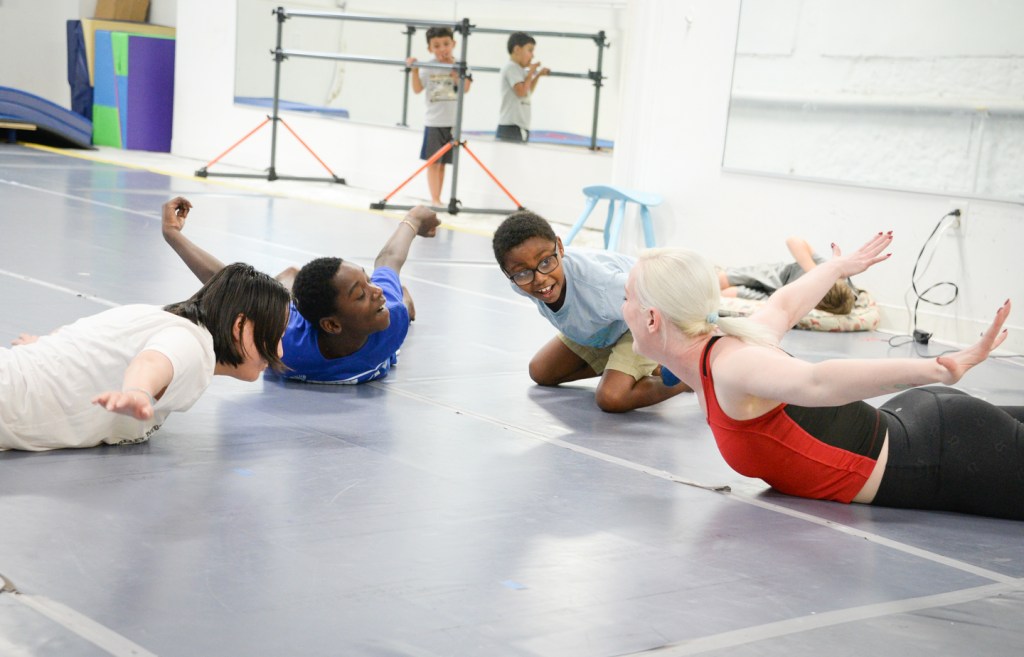 For adults, Whites offers a hip-hop class and a beginner ballet class that is pay-what-you-can. Donations made from that class benefit the American Cancer Society, which she holds near and dear to her heart.
Whites helps to organize Frankfort's Relay For Life event. This year the event will take place Sept. 9. Whites started working with Relay for Life a few years ago and during the event she has her students put on a performance.
"We had an acrobatics teacher with breast cancer and the kids felt that was an active way to help," she said.
The past few years she has also supported the Franklin County Humane Society by creating a Muttcracker calendar with proceeds benefiting the humane society. For the calendar, dancers posed for photos in costume with shelter animals.
The calendar is typically sold around the same time KDA's annual "Nutcracker" performance takes place, which is in December at the Grand Theatre.
"This year we're going to do two weekends, which is 10 shows," Whites said.
In April, KDA hosts its recitals.
"For recitals we do a cohesive story," Whites said. "This past spring we did Grimm Fairy Tales. The teachers choose what stories to do and what characters to use. Little Red Riding Hood traveled through all of the stories tying it together."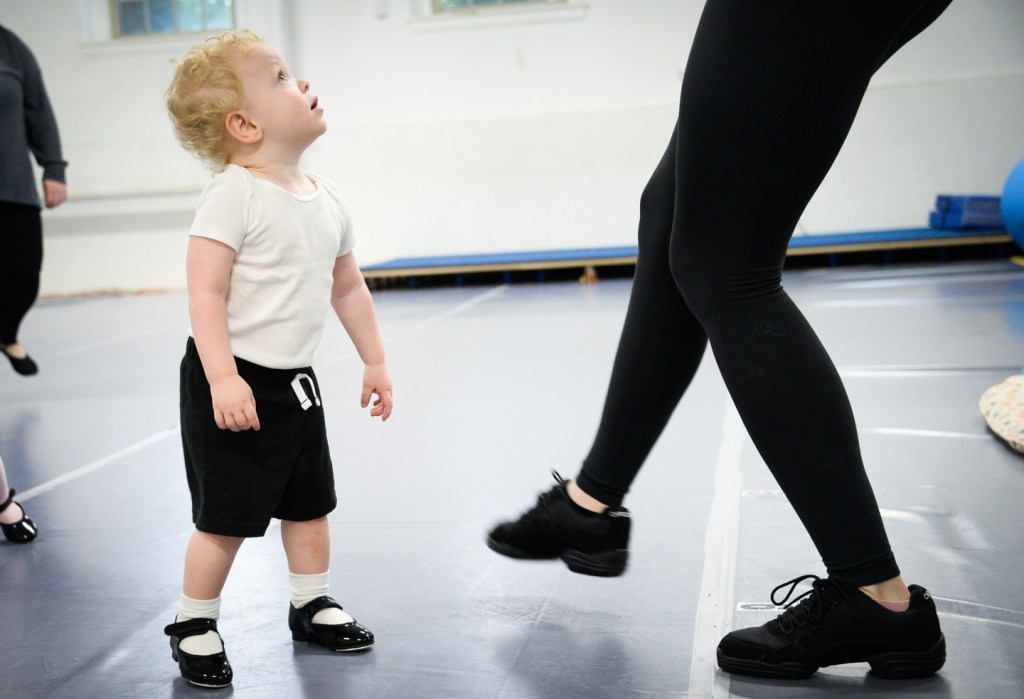 In April 2024, Whites said the theme for the recital is going to be "The Little Mermaid."
In keeping with inclusion, Whites keeps her prices affordable and makes sure her door stays open to anyone wanting to dance.
"We offer scholarships, tuition exchanges, work-study and internships," she said. "And, I accept Yes Cards. It has been a huge boom to our kiddos who dance was out of their range before the Yes Card."
Yes Cards are cards that at-risk children can receive from their school counselor. The card has a $400 limit that can be used for after school extra curricular activities and whatever they need for those activities.
When she's not teaching special needs and youth dance classes or doing work for Relay For Life, Whites is continuing to pursue dance for herself by dancing with Movement Continuum, a nonprofit dance company in Lexington.
"We do one big show a year," she said "It's contemporary dance, which isn't my comfortable place, but it's a very welcoming group of people. Finding these new ways to move has been a big change in my life."
The show this year for Movement Continuum is called "Traveler." Performances will be the weekends of Nov. 10 and Nov. 17 at Pam Miller Downtown Art Center in Lexington.
Another big change in her life will occur in October when she marries her fiancé, Brian Keller.
"He proposed to me on stage at the 'Nutcracker,'" she said. "All of the kids were on stage. He did it after their bow. It was cute."
Whites said she ended 2022 with just over 200 KDA participants, and this year she's hoping for even more.
"Dance is a great outlet for kiddos of all ages," she said. "It's complimentary to almost every sport, and giving a child the gift of expression is priceless. If you want to dance, we'll find a way to make it happen."
To learn more about KDA, visit Kydanceacademy.com.