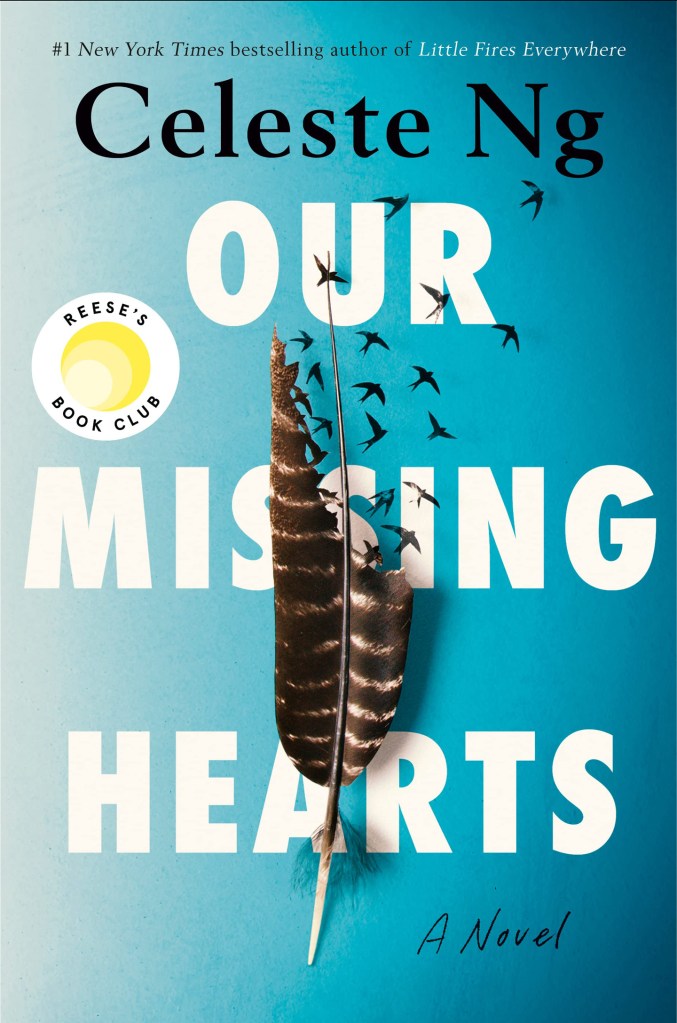 "Our Missing Hearts" by Celeste Ng
This is the scariest book I've read in a long time, although I don't ever read horror books (I like to sleep at night). But Celeste Ng lays out a scenario that could too easily become reality. In this somewhat dystopian novel, the United States has gone through a time of drastic discord with the Chinese-Americans being blamed for spreading misinformation. The government has adopted "The PACT" to maintain peace. However, speech is closely monitored with neighbors turning in neighbors when they believe there could be dissidents gathering. The cities have become more of a police state, with little tolerance for strangers, especially the Chinese.
Bird's mother is Chinese, but no longer lives with Bird or his dad. Twelve-year old Bird misses his mother and wants to find her and discover why she abandoned them. He thinks he has received a clue from her, but dares not mention this to his dad. Bird's dad is broken-hearted since his wife left. He is a librarian where he is required by the government to remove the books that have been determined to be disruptive or corrupting to the public. He tries to maintain a low profile in order to protect Bird.
The PACT does not tolerate free speech, and if the government suspects you might be a dissident, they have the power to remove your children from your family to "protect" them. The children are sent to foster homes in other states to be raised by "good" parents. Bird has a friend who has been placed in a foster home, but she desperately wants to find her real parents.
Bird's dad tries to shelter Bird and protect him, but Bird's curiosity about his mother is relentless. When his friend suggests they run away together, Bird backs down. But the message from his mother haunts him, and he becomes convinced that she wants him to find her.
Bird's mom is a writer, and her one published book, "Our Missing Hearts" has become the rallying cry for the missing children and their parents.
This is a thought-provoking book, which echoes Margaret Atwood's "The Handmaid's Tale." Ng will have you consider what makes a good parent, and what are the traits of a good citizen. And the ultimate question is: Can we live in a place where every child is at risk?
— Review by Lizz Taylor, Poor Richard's Books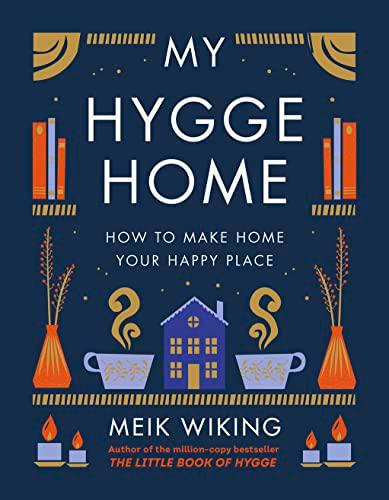 "My Hygge Home: How to Make Home Your Happy Place" by Meik Wiking
Would you consider reading a book written by the founder of the Happiness Institute in Copenhagen, Denmark? They conduct research on what it is that makes people feel happy. In this book, Wiking looks at what makes an ordinary house a welcoming, pleasant home.
During the pandemic, many found themselves creating a workspace in some random corner of their home. This disruption of the normal caused us to look at our surroundings with new eyes. Where can a workspace be placed with the necessary light, comfort and privacy?
Wiking looks at the components of a home with bias as he lives in Denmark, the land of "hygge." Hygge roughly translates to "coziness," a feeling of comfort, warmth and relaxation. A hygge home is a place that states who you are, and what you like to do. In short, Wiking says that the research shows a hygge home creates a space that displays your happiness.
Waking offers separate chapters on color, light and space and gives numerous examples of how a room can be arranged using these different principles. Danish homes typically have white walls to help reflect light, and this makes the room appear to be larger. But light can also be used to highlight art in the home. Lighting is extremely important, with Wiking stating that overhead lights are mainly useful for cleaning. He suggests that a work station should be close to a window to take advantage of natural light, and that low pendant lights create an invitation to sit and enjoy a meal or a book.
Wiking illustrated the influence of lighting by looking at a regular school classroom being used for special needs students. The lights are usually fluorescent overhead and toward the end of the day, one or more of the students would have a melt-down. But when pendant lights are suspended over a work table, children gather round in smaller groups and listen more attentively.
So, in mid-winter when you're tired of being indoors, read a book on hyyge before you invest time or money changing your home. You could be enlightened!
— Review by Lizz Taylor, Poor Richard's Books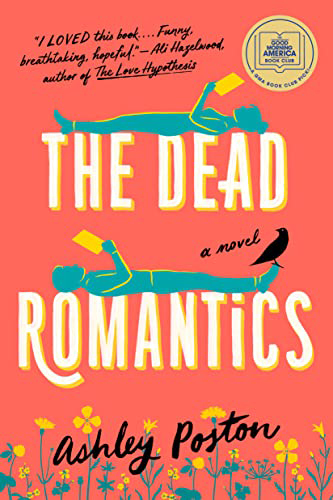 "The Dead Romantics" by Ashley Poston
Ashley Poston, bestselling author of young adult fiction, enters the world of adult romance with her new release "The Dead Romantics." Part love story, part ghost story with a little family dysfunction thrown in, Florence Day is a ghost writer for a bestselling romance author. Florence also sees and communicates with ghosts.
With one book left to write in her contract, she suffers a terrible break up with the love of her life. Having lost faith in love, she is unable to imagine a love story with a happy ending. Her new editor, devastatingly handsome Ben Andor, refuses to publish a tragic romance. When her father suddenly passes away, Florence returns to her hometown, a place she has not visited in 10 years. While at the funeral home listening to the reading of her father's will and learning about his unusual list of funeral requests — including an appearance by Elvis, one thousand wildflowers and a murder of crows — there is a knock at the door. Standing on the porch is a definitely dead, ghost version of Ben.
Attempting to fulfill her father's wishes, she deals with an angry sister, adjusting to life without her father, and helping a very handsome and confused ghost through the first days of the afterlife. Can Florence find love again in the company of a very handsome spirit?
— Review by Karyn Collins, Paul Sawyier Public Library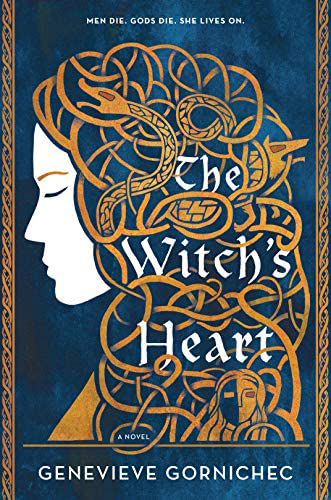 "The Witch's Heart" by Genevieve Gornichec
Long ago, during the reign of the Aesir gods, there was a witch who was thrice burned, loved and betrayed, but destined to rise again. "The Witch's Heart" is a Norse myth retelling of a lesser-known character from the Poetic Edda, Angrboda, a powerful witch, spouse to trickster god Loki, and known as the mother of monsters.
Gornichec begins Angrboda's tale after her heart was speared by the gods. She fled Asgrad and found refuge in Ironwood. Loki retrieves her heart and gives it back to her. We see a softer, loving side of Loki not often depicted as we follow their romance. However, not every love story ends happily ever after.
Loki greatly betrays Angrboda in the second part of the book. Her heart is ripped from her again, but this time it still beats in her chest. She goes against all odds to regain her powers in order to save the ones she loves the most, her children.
The complexities of relationships and love are greatly depicted in this book. It humanizes the gods and playfully weaves elements of the myths for new and seasoned readers of Norse mythology. This book is full of magic, romance, love, betrayal, sacrifice and ultimate redemption. Through the ashes, tears and heartbreak, love can prevail.
— Review by Heather Avila, Paul Sawyier Public Library