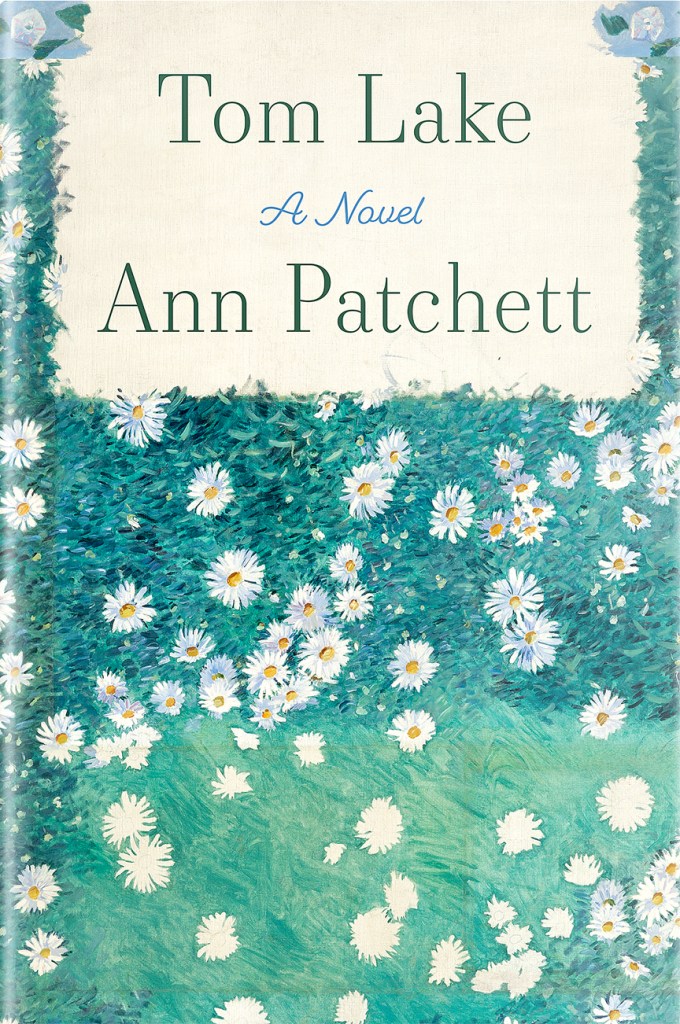 "Tom Lake" by Ann Patchett
Lara's three daughters arrive home at Tom Lake in the spring of 2020. The COVID pandemic lockdown forces the girls to stay in place, so they help their parents pick the sweet cherries as the migrant work crew can't travel this year.
To pass the time, Lara tells the story of how she, a successful actress, came to play Emily in a summer stock production of "Our Town" at Tom Lake, and where she met the now-famous actor, Peter Duke, and shared a summer of romance.
Emily begins the play as a young 16-year-old girl, and Lara is also 16 when she first auditions for the Emily role. There are many other similarities to "Our Town," but Patchett has only borrowed the outline of the play. The characters in Tom Lake take on their own rich backgrounds and stories.
Each of Lara's daughters has a unique memory of growing up at Tom Lake.
They listen each day to their mother's stories and ask questions to clarify or rectify a previous version of the story. In this way, the Tom Lake story is braided or woven together by the girls. But, as the daughters learn of their mother's life, they also learn more about themselves as they listen. And, they are at the age of decision in their own lives. Will Emily be the caretaker of the farm? Will no-nonsense Maisie become a veterinarian? Will Nell embrace the stage life her mother gave up?
Patchett has written many novels, including "The Patron Saint of Liars" set in a home for unwed mothers outside of Elizabethtown, Kentucky. This novel was made into a Hallmark movie, but the ending was changed.
Patchett's "Bel Canto" tells the story of an opera singer in South America who performs at a birthday party for the host, but in a surprise raid, all of the guests are captured by guerilla soldiers and held hostage for many months. The beauty of the music can be heard in the telling of all the guests' stories.
Patchett in each of her novels tells the simple narrative of the lives of her characters and the value they each contribute to mankind. Emily in the play, "Our Town," asks the stage manager, "Do human beings ever realize life while they live it?" Patchett scripts her characters so well that the reader can feel them take a deep breath before they bite into a sweet cherry.
You might want to have your old high school copy of "Our Town" handy while you read this novel, but you will definitely have to snack on sweet cherries at some point during your read of "Tom Lake."
— Review by Lizz Taylor, Poor Richard's Book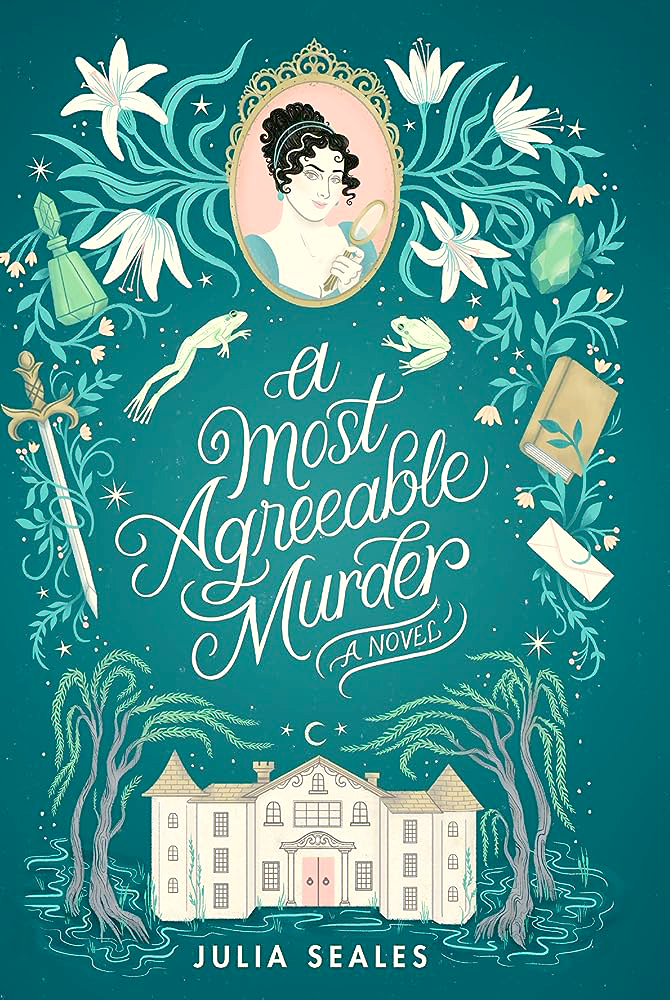 "A Most Agreeable Murder" by Julia Seales
Think of the possibility of a Jane Austen novel with an Agatha Christie twist.
What might happen is a delightful, witty story with enough humor and charm to be a pleasant escape from the traditional suspense novel.
Using Sir Edward George Earle Bulwer-Lytton's opening line, "It was a dark and stormy night," this novel begins with a raging storm in a marshy region of England. Of course, there is a ball that everyone who is anyone must attend.
The local rules of decorum for women come from "The Lady's Guide to Swampshire," which states that the acceptable topics of conversation include: "The weather, and hats. Unacceptable topics of conversation: Gossip, France, and missing person cases."
There are three sisters in attendance. Beatrice is feisty, uninterested in marriage, and terrible at needlework. Beatrice has begun a correspondence with a criminal detective and has been assisting him in solving numerous crimes, directly violating "The Lady's Guide to Swampshire." The beautiful Louisa who is very much interested in marriage, but already has a secret love. And, the very forgettable Mary, who provides much of the humor in the novel. Their mother is hopeful that two of her daughters will receive a proposal, and that Mary will die an old maid.
There are the usual competitive card games, and crafty tonics, but Beatrice's trained eye notices the unusual details of the guests at the ball, including the muddy boots of the unknown gentleman, and her cousin's necklace, which was replaced with another halfway through the evening.
But, when one of the eligible bachelor guests is found dead, Beatrice knows it must be murder, and she vows to find the killer before anyone else is threatened.
Seales follows the novel with a discussion session in which she notes that in the Regency Period "women learned to interpret every look, every word, every tiny insight they observed. If they were so good at doing this in order to catch a husband … what if they turned these skills toward catching a killer?"
— Review by Lizz Taylor, Poor Richard's Book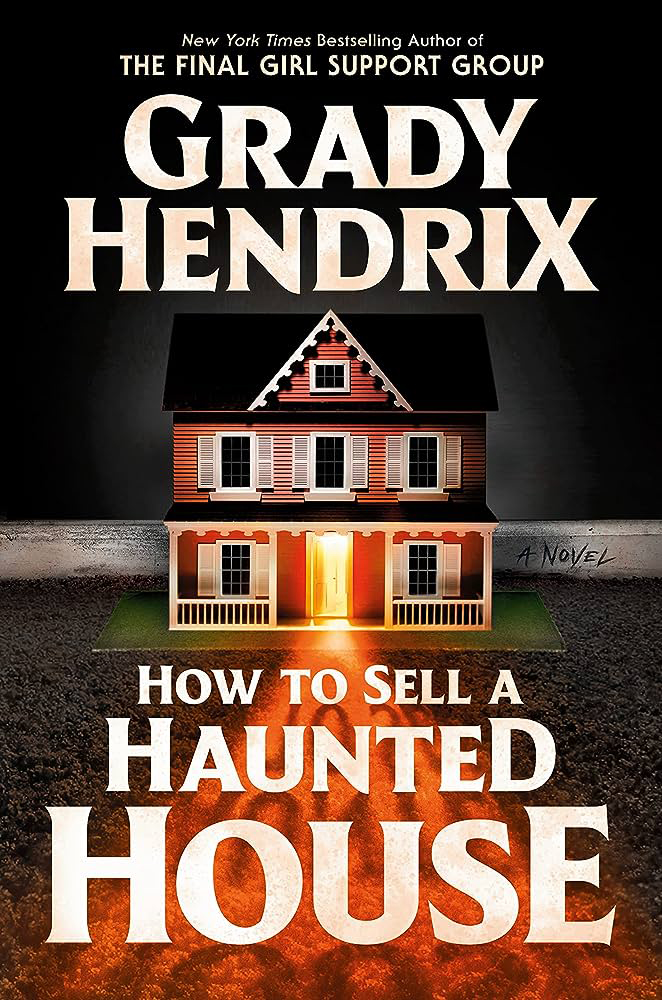 "How to Sell a Haunted House" by Grady Hendrix
Grady Hendrix's latest novel is a witty and unpredictable read. His approach takes readers on a whirlwind journey through the challenges of selling a property after your parents pass. A subsequent rivalry occurs between siblings, Louise and Mark, during what may be paranormal happenings. To quote their real estate agent:
"… Strange noises, bad vibes, your mom and dad recently passed — Your house is haunted and I'm not selling it until you deal with that."
Hendrix's blend of humor and realism makes his book entertaining for both horror and supernatural fans. One of the book's strengths is keeping a balance between whimsy and madness. It delves into puppetry history, stories and creative processes, adding to an already eerie atmosphere.
Are the characters experiencing this? Have they lost touch with reality? The writing style cleverly keeps you guessing. Hendrix's tongue-in-cheek tone will entertain you but still educate you about the do's, and don'ts of family secrets. This book is engaging, and it's sure to leave you both amused and enlightened.
— Review by Matthew Gilley, Paul Sawyier Public Library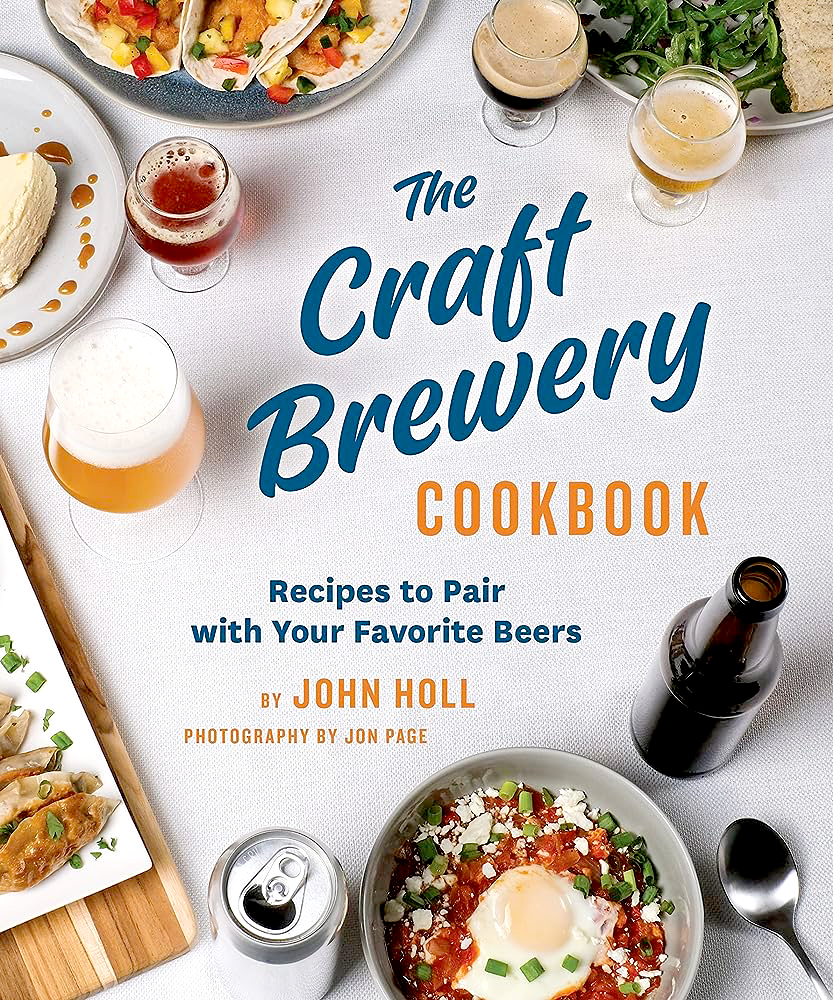 "The Craft Brewery Cookbook: Recipes to Pair with Your Favorite Beers" by John Holl
A great way to start learning how to pair your favorite craft beers with food, this cookbook features seasonal recipes from independent breweries around the United States. The book's chapters are laid out according to beer type — lager and pilsner, hoppy ales, dark ales, sour ales, seasonal beers and more — to help you find the perfect combination of beer and food.
Included are recipes for appetizers, side dishes, main courses and some desserts. You get to dive into the world of delicious meals and learn why a certain beer is perfect for it. Two recipes tried and recommended were the air-fried chicken wings with honey barbecue sauce and smoked chicken salad.
There are lots of great pictures for reference. Some recipes did call for ingredients that may be hard to find. Recommended for foodies and beer enthusiasts. This title is also available on Libby for those who prefer an e-book.
— Review by Paul Sawyier Public Library staff