By Ben Mackin
There are a lot of ways one could attempt to describe the central Kentucky based band known as Sorry ATARI.
You could say that as a group, they are musically tight.
The instruments, the vocals, the solos — all of those aspects put forth by a group of professional musicians who are obviously well practiced and well rehearsed. During songs, each member seems to be totally entranced with whatever they are playing or singing, yet when it comes time for a bridge or key change, they nail it without so much as a glance to each other.
You could describe them as musically eclectic.
When they first start playing, you do not recognize the songs. You assume they are playing originals, until you hear a familiar chorus of a song that was a hit for a summer two decades ago. The genre does not seem to matter. Whether it is reggae, rock, rap, blues or country, if a song piques their interest, the band will take it apart and rebuild it. Or to borrow their phrase, they "Sorry ATARI" it, and put it out to the masses.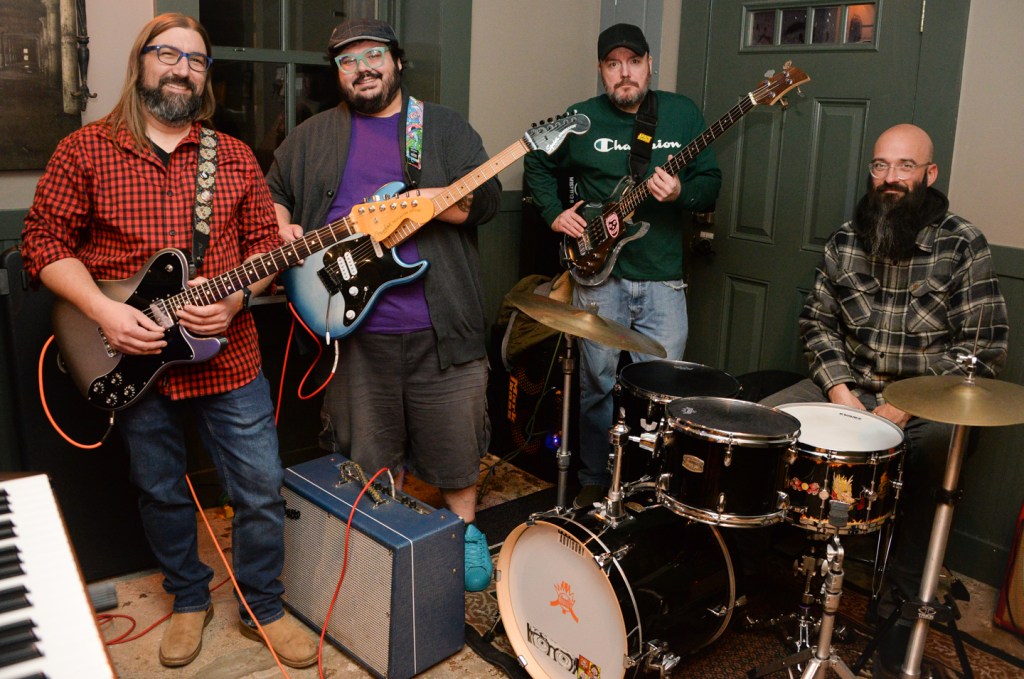 Lastly and perhaps most importantly, they have fun. So much fun, that anyone in the audience who is even halfway paying attention can pick up on the vibe and join the party.
You don't have to watch them perform their art for very long to pick up the notion that each of them love the space they are in and the musicians who are around them.
Whether it is bassist Jay Ritchie and drummer Quinn Blandford driving a dependable rhythm for three-quarters of a song before they exchange a nod and switch the tempo up, sending the tune in a whole new direction.
Or, it is watching singers and guitarists Jonathan White and Trent Nickens as they dig deep to belt out stirring covers of whatever song they felt like playing in that moment.
They are a cohesive unit that has been playing music together for the last seven years. In that time, they have become a well respected and much sought after group, known for bending people's expectations of what music covers can and should be.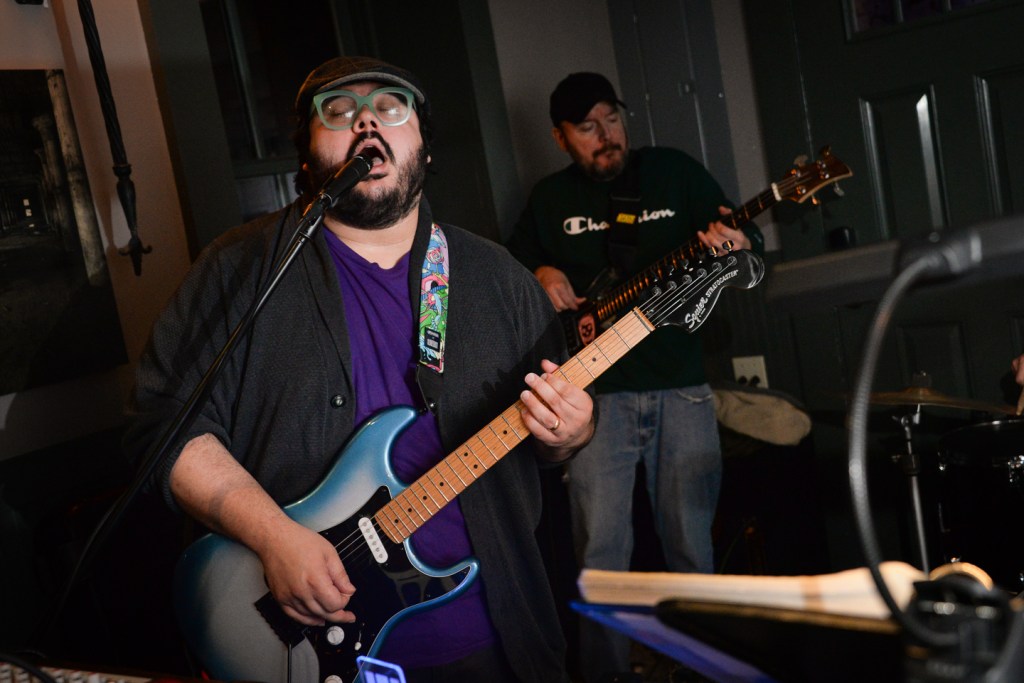 Sorry ATARI's origin story starts with two high school friends, White and Blandford who first met while they were both playing on the Franklin County High School drumline in addition to teaching drums at the Thorn Hill Education Center.
After high school, White went to the University of Kentucky while Blandford went to University of Louisville followed by the prestigious music school at William Paterson University in New Jersey. Blandford stayed there for around 15 years before coming home.
At that time, White said he was playing drums with a band and had started playing guitar on a few songs during sets.
"Quinn came out to a gig and was like, 'Hey! You play guitar now, let's get a band together," White remembers. "I was like, 'I barely play guitar,' and he said that it didn't matter and that he just wanted to woodshed reggae songs. I thought that sounded like a ton of fun. So me, Quinn and his brother Nick started doing that. And after a while Trent came in."
White said that as the band made progress with their sound, Nick had to step back due to personal matters. So, he reached out to Ritchie who played bass in his other band to join them for a few gigs.
Before any of them were aware of it, a few gigs turned into an average of 50 to 60 gigs a year, with the exception of the COVID-19 lockdown, not to mention almost weekly rehearsals.
As the cliche goes, if you spend 10,000 hours doing anything, you tend to get pretty good. For these individuals — who were all accomplished musicians before starting a band — the sky seems to be the limit on what they can do musically.
While in theory and reality, the band is capable of learning and playing pretty much any song out there. However, just because they can, it does not mean they do. As a result, Sorry ATARI does its best to stay away from a lot of songs that grace the setlists of the average bar-band.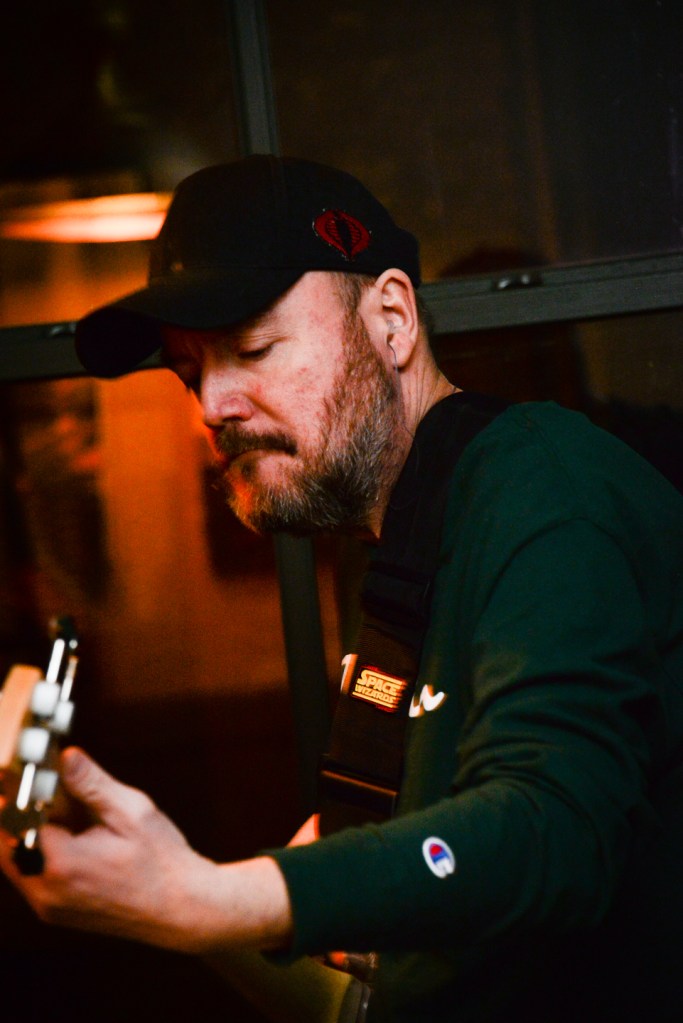 "We slip under the radar of playing music to people who didn't come to hear music, they came to hear the radio from a live band," Nickens said of their gigs. "We don't do that, but we are adjacent enough and people like and hear this enough that they go, 'Hey, I think I know that song.' Then, we go into a chorus and they realize that we are doing a Cyndi Lauper tune that they totally knew."
As self-described music dorks, the band members say that they get bored playing the same songs the same way. As a result of their experience and ability, they are able to rearrange songs — sometimes on the fly in front of an audience.
"It is not boring to do what we're doing," Ritchie noted. "We don't stay on one page. That is the thing that has kept us fresh for this whole time. We don't walk in and play from A to B or the same six songs. Here are six different songs from six different genres. Or we hear a song and turn it into something else. You are never going to hear us play the same song in the same exact way."
Though they work hard to push themselves and the crowd in new musical directions, they also know the importance of playing sets that the crowd will enjoy. To gauge an audience they bounce around a few different genres in the first few songs of a set.
"We start out with the same four or five tunes that are a mix enough, to see what they like. Then, we move in that direction," White said of the song selection.
White said that when they get picked up for private events such as weddings, they know the importance of getting the crowd excited.
He said, "… at these events we know that people want to dance. So, we figure out the tunes that we want to play that get people dancing that are not on the list of tunes that we do not want to play."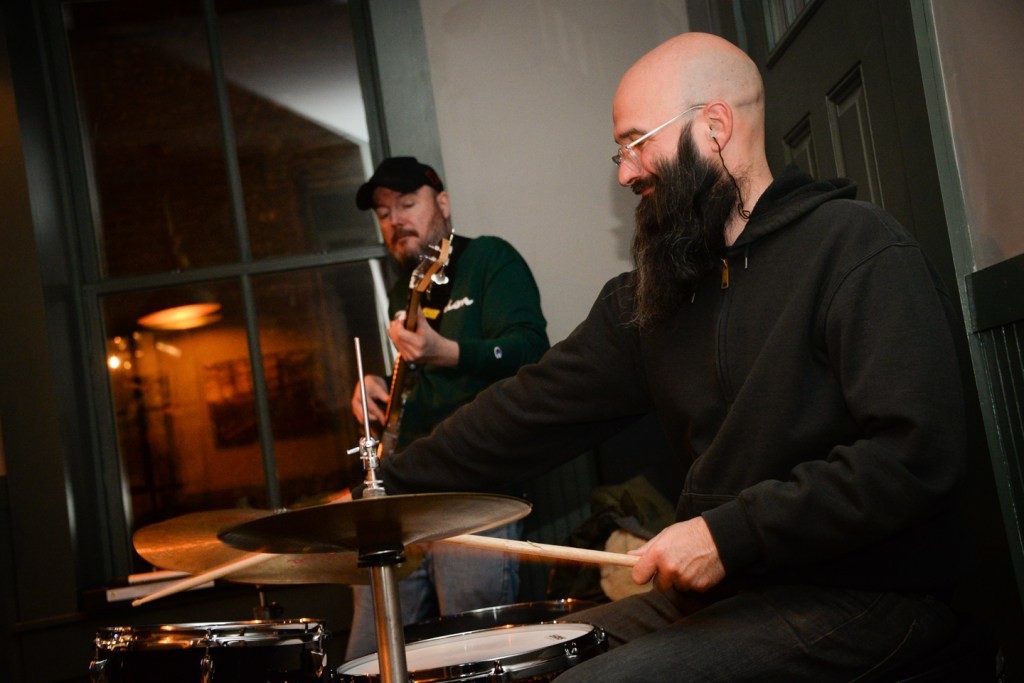 While they are not necessarily above playing requests, the band said that certain songs will cost you.
"'Freebird' isn't free," Blandford quipped.
"We call it '$1,000 Bird'," added White.
Music aside, the sense of unity goes far beyond the music.
"All these guys are my friends first," Blandford asserted while his bandmates nodded in agreement. "A lot of this is socializing, but not really, because all of us appreciate being good at music. So yeah, we like to spend time hanging out and shooting the breeze and catching up, but all of us just love to play. If I don't do this, I go crazy. I think that for me, the outlet is more important. This is an investment in my mental health."